Most people would easily recognize mosquitoes as the most obnoxious of outdoor pests. Still, many fail to realize that these buzzing annoyances are also one of the world's most dangerous animals. While they may not have sharp claws, huge fangs, or venomous bites, mosquitoes are vectors of numerous diseases, including malaria, yellow fever, dengue, encephalitis, chikungunya, West Nile virus, and Zika virus.
These diseases are spread because of the mosquito's feeding habits, but not every mosquito will transfer a disease. In fact, male mosquitoes do not even bite at all, but instead feed on nectar. Females also feed on nectar, but they require blood meals to nourish their developing eggs, and those meals can come from any warm-blooded body. So, mosquitoes can end up transferring disease vectors between different people and animals. Not every bite results in disease, but the risks are great enough that it's worth taking some time to figure out mosquito prevention for your Aiken property.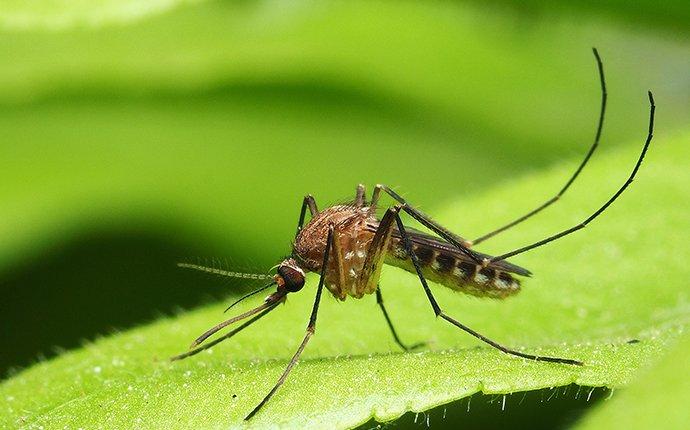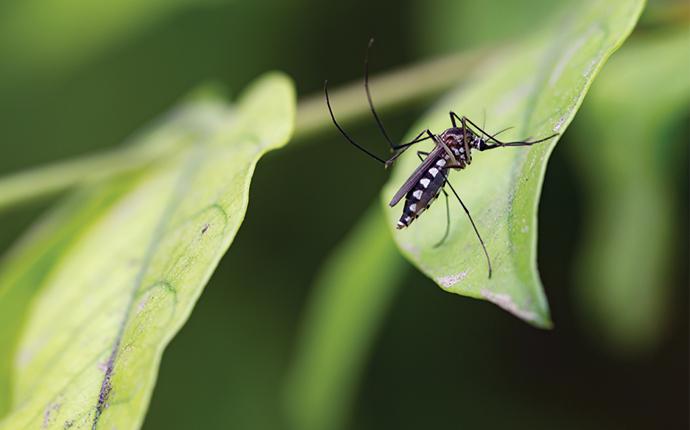 Mosquito Activity
If you spend a lot of time outdoors, you've probably noticed that mosquitoes follow a pretty regular pattern. They become most active in warmer months and more dormant in colder weather. Similarly, they have a fairly typical pattern from day to day; they are most active at dusk and dawn and less present in the middle of the day.
Attracting Mosquitoes
Mosquitoes are attracted to a variety of things. Some of them, such as having type O blood, are impossible to control, while others, such as wearing dark clothes, can be avoided. Mosquitoes are more attracted to pregnant women, people who have been drinking alcohol or sweating, and floral scents.
There are also environmental elements that attract mosquitoes. They are continuously on the hunt for standing water to lay their eggs and also require shaded areas to rest during the day. They are not strong fliers, so sheltered areas with little to no wind are preferred places for mosquitoes to settle in.
Mosquito Prevention Tips
Considering the dangers associated with mosquitoes and how numerous they are in Aiken, it's worth taking some time to think about how these obnoxious and dangerous pests can best be avoided on our properties. There are several steps we can take to minimize the risk that we are inviting mosquito populations, such as:
Eliminating excess water. Mosquitoes need water, and while you can't control large bodies of naturally occurring water like lakes or marshes, they don't actually need that much. Mosquitoes can breed in as little as half an inch of standing water. It's important to check your property weekly and make sure to dump out any stagnant water that may have collected in things like birdbaths, kid toys, pool covers, tires, planters, or drainage areas.
Performing regular home maintenance. Checking the yard is important, but so is keeping a close eye on the house. Don't forget to maintain window and door screens to prevent mosquitoes from getting inside and clean out gutters that hold debris or leaves, as this can be an excellent place for mosquitoes to lay their eggs.
Maintaining landscaping. Mosquitoes seek out overgrown areas that provide shaded places to rest and protect themselves from the wind. Mowing the lawn regularly and keeping shrubs and bushes trimmed can limit these desirable resting areas and remove the potential temptation for passing mosquitoes.
Taking precautions. Regardless of other techniques, it is important to protect yourself when spending time outdoors. Make sure to wear insect repellent containing DEET or another EPA-registered ingredient to prevent bites. You can also wear long sleeves and pants and avoid going out during peak mosquito activity.
Engaging professional services. The most effective way to reduce or eliminate mosquito populations on your property is with professional pest control services.
Contact Aiken Pest Control today to find out more about how we can help.
The Benefits Of Professional Mosquito Control
Given the dangers of mosquito infestations, we know that it is essential to minimize our risk of exposure. However, given the challenges associated with eliminating them, we also know that preventing mosquitoes is an uphill battle. Mosquitoes present a significant health threat, and professional services can dramatically reduce their populations.
At Aiken Pest Control, we offer seasonal mosquito, flea, and tick treatments that keep all three pests at bay during the most active months. You can reduce your worries about West Nile and other viruses knowing that your Aiken yard has been treated with expert services backed with a money-back guarantee.
If you are not in the market for monthly service but have a special event you don't want to be interrupted with constant buzzing, we can help with that, too. We offer one-time treatments for outdoor events. These services are scheduled 24 to 48 hours in advance and are lethal to mosquitoes without leaving any odor or detectable residue.
If you are looking for help to control mosquito populations in Aiken, call Aiken Pest Control today to request your free quote and set up your initial inspection and treatment.