Professional Pest Control For Aiken, South Carolina Property Owners
Aiken, South Carolina, is a unique southern city that is known for its picturesque downtown, urban forest, iconic oak canopy, variety of local businesses, and its close-knit residential neighborhoods. Aiken also attracts its fair share of visitors from all over the world due to its world-class equestrian events and its wide variety of festivals. Another integral part of Aiken is Aiken Pest Control. Since our start, we have been committed to our customers and to providing the pest control services that are needed to protect their homes and businesses from the insects, rodents, and other pests that call Aiken home. Don't deal with pest problems for another day; find out how Aiken Pest Control can solve any pest problem on your Aiken property no matter how big or how small!
Home Pest Control In Aiken, SC
When trusting the professional at Aiken Pest Control to control pests in and around your home you can be sure that you will be getting exactly what you need. We take pride in tailoring our home pest control program to meet the specific needs of your home, your family, and your budget.
Our year-round home pest control program includes:
A free, no-obligation home inspection. During the inspection our professionals look for potential pest entry points as well as conditions that are attracting them to your home and your property.

The development of a comprehensive pest control program specific for your home.

Quarterly pest control service visits.

Our complete satisfaction guarantee - if pests return we will return at no additional charge
In addition to our year-round home pest control service, we also offer the following services to help control pests in Aiken homes: mosquito control, fire ant control, bed bug control, nuisance wildlife control, and moisture control. Learn more about any of our home pest control programs.
Tips To Avoid Bed Bugs In Aiken, SC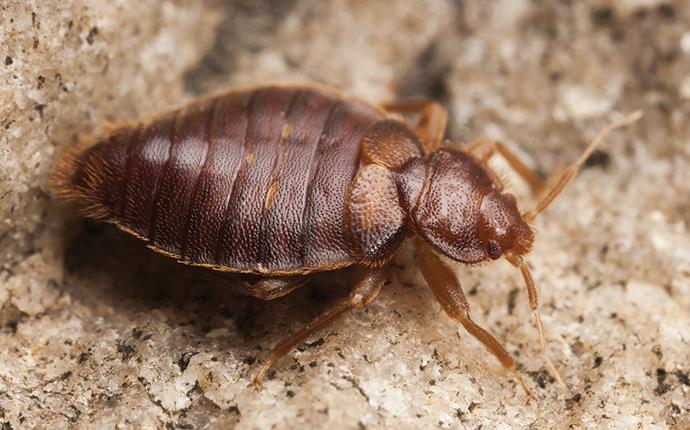 Bed bugs are a huge issue for home and business owners all across the U.S., including those here in South Carolina. It is very likely that you know somebody in your life that has had an issue with these parasitic pests; this is because bed bug infestations are, unfortunately, more common than anyone would like to admit, and bed bug infestations truly can happen to anyone!
Listed below are some helpful tips from the bed bug control experts at Aiken to help you and your family avoid bed bugs.
Know what they look like. While it can be almost impossible to see their eggs and young nymphs, the adults can easily be seen with the human eye. Adults are about ¼ of an inch in length, are reddish-brown, and have a flat, oval shaped body. Basically they are an apple seed with legs.

Understand what the common signs of a bed bug infestation are so that you can remove yourself from a public place that is infested or so that you can get help as quickly as possible for an infestation in your home.

Common signs of a bed bug infestation include finding black or red dots of blood and excrement on sheets, mattresses, and box springs; finding adults crawling in the cracks of mattresses and box springs; finding adults hiding in the cracks of walls, behind headboards, baseboards, wall outlets, and in the cracks of wooden furniture.

After returning home from a trip immediately wash all clothing in hot water followed by drying on the highest setting possible for your fabric. Vacuum and wipe out any suitcases that were used during the trip before storing them.

Avoid bringing used mattresses, box springs, furniture, and clothing into your home.
If you suspect bed bugs in your Aiken property, or if you just want the peace of mind that comes from knowing that your property is bed bug free, contact the bed bug experts at Aiken Pest Control today for immediate assistance!
Commercial Pest Control Aiken, SC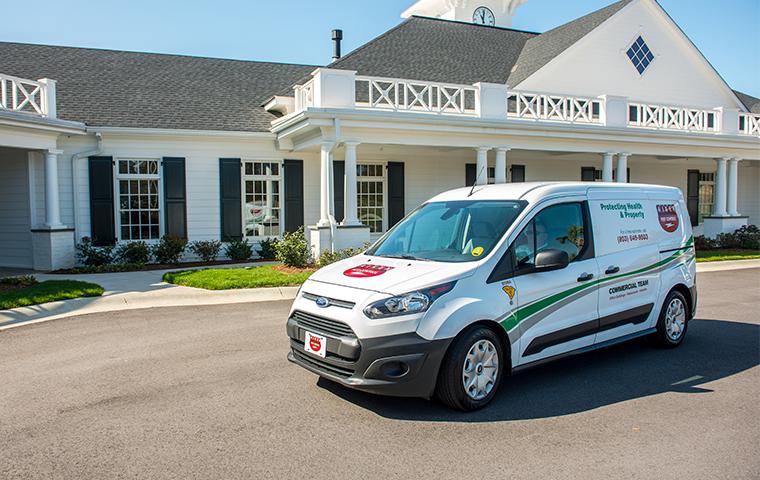 Implementing a professional pest control program in your Aiken business to eliminate and control pests like ants, spiders, roaches, and rodents is one of the best ways that you can protect your business and its reputation within the communities you serve. Aiken Pest Control has decades of experience protecting commercial properties from pests. Our pest control professionals are highly trained and are continuously educated to provide you with the most effective services possible.
Get in touch with us today to learn more about our customized commercial pest control services and how they can protect your business, your customers, and your employees from nuisance, damaging, and disease spreading pests.
Why Choose Aiken Pest Control
Aiken Pest Control has been in the business of protecting residential and commercial properties for over 50 years. Since 1967, we have been committed to the city of Aiken and the many other communities that we serve. We provide all of our customers with affordable, effective, guaranteed services; all while always providing exceptional customer service. We are an independently owned and operated pest control company and are extremely proud of our QualityPro rating. The QualityPro rating is given to companies that go above and beyond the industry standards and is given to less than 3% of pest control companies across the country!
Call us today to learn more about our pest control programs and why some of our clients have been with us for over 40 years!