What is a Norway rat? The simple answer is, "They are the brown ones." If you see a portly, brown rat waddling around in your yard, there are a few things you can immediately know about that rat. First, it isn't a roof rat. Norway rats can get into your home by way of your roof but they are more likely to access your home on the ground level or below. Second, they can live inside your home (like a roof rat) but may create a ground burrow in your yard and go in and out of your home, which is more reason to learn how they get into Aiken homes. Lastly, Norway rats are persistent pests. If you deter them from using typical entry points, they may use atypical entry points. It is best to address all the ways rats may invade your home. With all that said, our goal today is to zero in on how Norway rats get into your home, signs of rats around your home, and what dangers Norway rats pose. We will end by discussing the best way to get rid of rats and share facts about rats and rat control. We've packed a lot of good stuff into this one. But, as always, you can get quick access to a live technician and answers to your rat questions by requesting a service call. We provide effective rodent pest control in Aiken, and our technicians are happy to help you.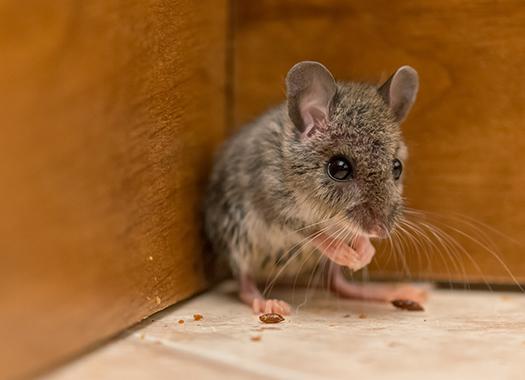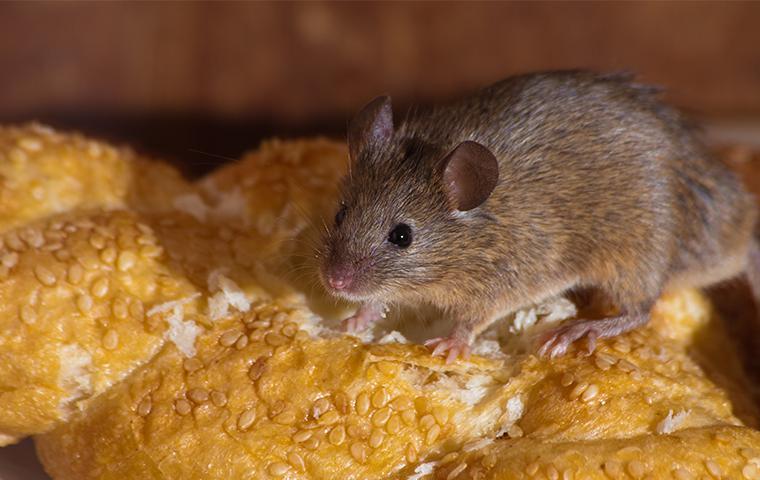 How Norway Rats Find Their Way Into Your Home
These big brown rats explore foundations. The most likely entry points are low-lying gaps, cracks, and holes. Some are obvious. Others aren't nearly as obvious as you might hope. Here are a few common entry points to consider.
A gap around your water main will invite a Norway rat problem. Moisture points are attractive to Norway rats. We recommend filling gaps with expanding foam. If more of a barrier is needed, hardware cloth can do the trick.
Gaps around wire conduits are sometimes large enough for Norway rats. While they are big rodents, they can squeeze through a gap the width of a quarter. Expanding foam is a good solution for these gaps as well.
A Norway rat can make short work of exterior door seals. They can chew through weatherstripping and door sweeps, screens, and frames. If you see damage, there are a few ways to address the problem. Remove any objects that provide cover for rats to hide behind as they gnaw on exterior doors. Remove food sources, such as a trash receptacle near your exterior doors. And, of course, replace damaged materials and seal holes to deter these pests.
Norway rats sometimes chew on garage door seals. Once inside your garage, they may have several options to gain entrance to the interior of your home.
A subtle way Norway rats get into homes is by seeking cover underneath decks or exterior stairs and chewing on sole plates. When checking for signs of rats in Aiken, you need to crawl around with a flashlight to find holes like these. When you find them, use hardware cloth, expanding foam, and sheet metal to seal them. Also, consider guarding voids underneath structures by installing a hardware cloth barrier to keep rats out. Be sure to install the material a foot into the ground to prevent these burrowing rats from tunneling underneath.
These are the common ways Norway rats get into structures in our areas, but they are not limited to these entry points. They are good climbers and may enter a structure as roof rats do. Here are a few common roof rat routes.
They run along tree branches that are near rooflines and leap onto roofs to gain access to vulnerabilities up there. Trim branches to prevent this.
They run along power lines. If you have powerlines that attach above your roofline, put something prickly on the lines to prevent roof rats, Norway rats, and squirrels from getting onto your roof.
They scale pipes that run up the sides of structures. Install guards to prevent this. Pipe guards look like upside-down cones.
They wiggle and work their way up the downspouts of gutter systems. Stuff something in your downspouts that allows water to run out but prevents rats from getting up to your roof.
If a group of rats moves into your yard, they will explore your exterior and take advantage of any potential entry points. They can't help themselves. You can deter them simply by sealing gaps, cracks, and holes. You don't have to use materials that rats can't chew through because removing access to a tight space or sealing the scent of food inside your home is enough in most cases. Tight spaces and the smell of food are often what inspire Norway rats to chew a hole and get inside a structure.
Signs Of Norway Rats In Your Home
The holes these rats create are often hidden. You'll need to look for signs of rodent activity in your yard if you hope to detect a Norway rat problem. The good news is that they provide several signs.
The best way to tell that you have a Norway rat problem is to see a brown rat. Unfortunately, they are typically active only at night. You're not likely to see them.
Rats leave black droppings as they explore. You may find these droppings around access points. Follow the droppings to the holes.
Norway rats create holes in building materials. While finding a hole does not necessarily mean that you have a Norway rat infestation, it will let you know that something is chewing on the wood of your home—and that is never a good thing.
Norway rats create ground holes. They prefer making their burrows under piles of objects. If you find a hole tucked under some stacked objects, it is likely you've found a Norway rat burrow.
Norway rats often leave grease marks as they run along exterior surfaces or over pipes. Look for these black marks to track the routes these pests are taking, and to tell that you have a Norway rat infestation. A good place to check for marks on pipes is to look in the crawl space under your home, if you have one.
The signs Norway rats leave around your home are often subtle. You'll need a flashlight to find many of them. You'll also need to use some elbow grease to get into the places you need to check. Keep in mind that help is always available if you need a rat inspection. You can contact Aiken Pest Control for assistance.
The Many Dangers Of Having Norway Rats In Your Home
We won't spend much time on this, but we believe it is valuable to know how Norway rats can impact your life and your family. There are a few diseases rats carry, but the real disease threat comes from ticks and fleas. Ticks can transmit Lyme disease, Rocky Mountain spotted fever, and many other harmful diseases. Fleas can transmit Murine typhus, bartonellosis, and plague. A single rat can have as many as a hundred seed ticks on its body. We recommend checking CDC resource pages to learn about the diseases ticks and fleas spread. Also, check out Hantavirus, which is predominantly transmitted by way of rodent feces.
Along with disease transmission, Norway rats spread harmful bacteria and parasitic worms. They pick these up in sewers, trash receptacles, and dumpsters. While not every Norway rat is a dirty rat, they are prone to getting into dirty places as they search for food in the urban jungle.
When Norway rats invade homes, they often chew on wires inside wall voids and in basements. If a Norway rat cuts a live wire, it can spark a house fire. We don't need to tell you how bad that is. What you may not realize is that rodent-related structural fires are more common than you might think. Experts say 20 to 25 percent of fires that spark from sources unknown to investigators are likely rodent-related.
The Safest Way To Get Rid Of Norway Rats On Your Property
It is unsafe to have Norway rats entering your home, but there are also many unsafe ways Aiken residents attempt to stop Norway rat problems, such as applying bait without fully addressing interior rat infestations and entry points. The safest way to get rid of Norway rats is to have a trained individual handle your issue. A trained and experienced technician will apply a multipronged strategy to capture the rodents in your home, seal potential entry points, monitor rodent activity, and ensure no rats remain in your home.
If you're in Aiken, contact Aiken Pest Control for assistance. Our friendly, hard-working, and helpful technicians are highly trained rodent control professionals. We can diagnose your rat problem, tell you what you're up against, and offer an industry-leading control solution. Connect with us today for service.