Professional Pest Control For Allendale, SC Property Owners
Allendale is a small town located in one of the fastest-growing regions of South Carolina. This small southern town offers its residents beautiful outdoor spaces, lovely homes, and big possibilities. To help reduce the chances of your Allendale home or business from being overtaken by the many insects and rodents that also call this beautiful area home, turn to Aiken Pest Control, the Midlands of South Carolina and Central Savannah River pest control experts! At Aiken, we have been providing South Carolina residents quality pest control services for over 50 years. We are a QualityPro approved company. This means you can trust that we always go above and beyond industry standards. To learn more about protecting your Allendale home or business from common area pests, get in touch with Aiken Pest Control today.
Home Pest Control In Allendale, SC
Since 1967 we have been protecting homes and families from household-invading pests such as mice, ants, spiders, and more. We take pride in tailoring our home pest control programs to meet each of our South Carolina customer's exact pest control needs. To begin implementing our year-round home pest control program in your Allendale home, our professionals complete a free, no-obligation home inspection. During the inspection, our professionals look for potential pest entry points as well as any conditions that are attracting pests to your home and property. We then develop a comprehensive pest control program which is specific to your home, and provide quarterly pest control service visits. For added peace of mind, we offer a satisfaction guarantee. If pests return between our visits, so will we, at no additional charge. In addition to our professional services, some things you can do around your home to help prevent problems with pests include:
Trim trees, shrubs, and bushes away from the exterior of your home

Seal any spaces found in your home's exterior and foundation

Make sure gutters are clear and directing water away from the outside of your home

Caulk spaces found around windows and doors and install door sweeps, especially on basement doors

Make sure all of your home's window and door screens are completely intact
How Important Is Moisture Control In Allendale, SC?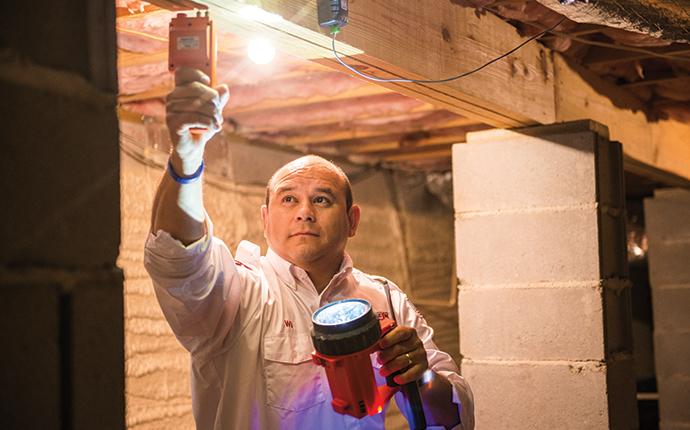 Moisture control is extremely important in your Allendale home. Crawl spaces potentially offer the perfect environment for damaging and dangerous moisture issues to flourish. A crawl space that is not properly ventilated can allow things such as mold, mildew, fungi, and musty odors to grow. It is also the perfect environment for many pests such as termites, ants, and other household-invading pests. Our solution to moisture issues in South Carolina crawl spaces is our Crawl Space Encapsulation. This service includes:
The identification of moisture sources.

The encapsulation of all substructure wood.

Treatment of all substructure wood members.

The clean-up and removal of all trash and debris present in the substructure

The cleaning of the substructure to remove existing mold or mildew found on the wood surfaces.
To learn more about controlling moisture issues in and around your Allendale home, give us a call today.
Protect Your Allendale, SC Property From Termite Damage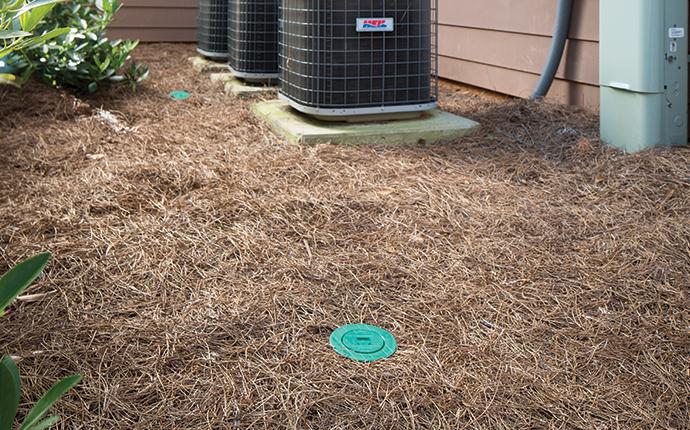 Protect your Allendale property from the ever-present threat of termites with the help of the area's termite control experts at Aiken Pest Control. Each of our termite control options begin with a thorough inspection, during which our professionals look for signs of termites, signs of termite damage, and the conditions around your property that may be attracting termites. Once the inspection is complete, we sit down with you, go over our findings, and recommend which of our termite solutions is the best fit for your property. Our termite control options include:
Sentricon® System with Always Active™ - Bait stations containing Recruit HD are discreetly placed in the soil around your home or structure. Termites consume the bait and introduce it to the colony, ending the colony's ability to eat and breed. After the complete elimination of the current termite infestation, our professionals then monitor the Sentricon® stations and perform annual inspections and maintenance to protect your home against future termite invasions.

Navigator® - Navigator® is a very effective liquid termiticide available. When termites come into contact with Navigator®, they ingest it and then infect every termite they come into contact with, with the Navigator®.
Give us a call to learn more about protecting your home, and bank account, from the damaging ramifications of a termite infestation in your Allendale, SC home.
Commercial Pest Control Solutions In Allendale, SC
Let Aiken and our over 5 decades of experience protect your Allendale business from the many problems that pests can introduce into your commercial facility. Our pest control professionals are highly trained and continuously being educated to provide high-quality commercial pest control services to exceed your expectations. Our highly effective, modern, and eco-friendly services include professional pest identification, the development of a customized pest management program specific to your facility, the application of Integrated Pest Management strategies, comprehensive documentation, and compliance with industry regulations. Examples of businesses we serve include:
Schools

Food-Processing Facilities

Grocery Stores

Hotels

Retail Spaces

Restaurants

And more!
To learn more about our commercial pest control services, give us a call today.