As a property manager, you do a whole lot more than just collect rent. You manage people. Some of the people you manage are those who work for you. Some are those who rent from you. On the average day, you have several points of contact and there is no telling what problems you'll have to unravel. Does that sound about right? Today, we hope to shine a light on one of the problems that can arise and discuss how it can impact your staff, your tenants, and you. It is likely that you know what problem we're talking about. After all, we are a pest control company. It only makes sense that we would be sharing tips about pest management. Join us as we take a look at how pests present problems, what you can do about those problems, and how commercial pest control in Aiken might be the right solution if you're looking to take a little misery out of your day.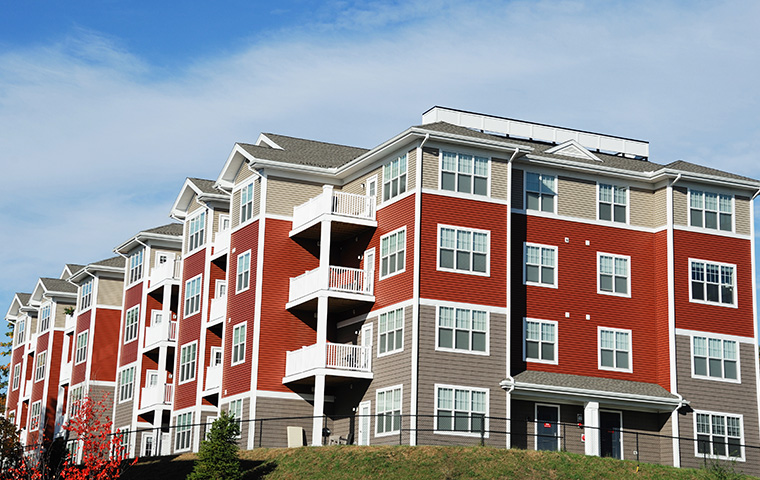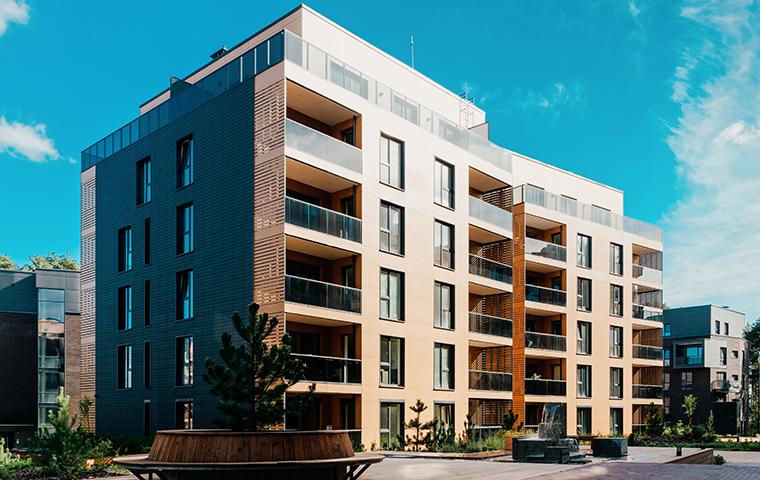 Why Is Commercial Pest Control Important For Apartment Buildings
There are a lot of people in an apartment building, and they come from all walks of life. Some are great tenants that take care of your property and you never hear a peep out of them. Some are the squeaky wheel that is always looking for some grease. And, of course, there are all kinds of people that fall somewhere in the middle. In a perfect world, everyone would be happy all the time but, of course, we don't live in a perfect world. Commercial pest control can't solve all your problems, but it can significantly reduce one problem in particular. Do you know what life looks like when you don't have to deal with pests? Here are a few examples:
Your day isn't interrupted by calls from frustrated tenants who keep finding spiders or centipedes in their homes, or wasps on their balconies.
You're not burning the candle on both ends trying to find replacements for tenants that have decided that they've had enough of the spiders, centipedes, ants, carpenter beetles, clothing moths, silverfish, roaches, and all of the other unwelcome houseguests they keep having.
If you do a pretty good job of taking care of pest problems on your own, commercial pest control can help in other ways. As an example, you don't have to put pest control duties on top of the other duties your maintenance workers have to do in a day, allowing maintenance staff to put more of their energy into fixing leaks and repairing other issues that can drive your tenants crazy.
You may get better sleep every night knowing that your property isn't being destroyed by sneaky pests, such as termites, carpenter ants, carpenter bees, and wood-boring beetles.
Commercial pest control provides layers of protection around your apartment building to keep pests from creating problems for you, your staff, and your tenants. It also provides essential protection from property-damaging pests.
The Problems Pests Can Cause In Multi-Family Dwellings
It can be more of a challenge to manage multi-family dwellings than single-family dwellings. You don't visit these structures nearly as frequently as you would an apartment complex. When pest problems arise, you may not even be told. So, having tenants interrupt your day is not likely to be the problem that concerns you the most. Commercial pest control can provide routine check-ups on your properties and keep you ahead of pests that create significant issues, over time.
Mice and rats won't be allowed to chew on wood and other building materials.
Carpenter bees won't be allowed to drill holes up into your decks and balconies.
Carpenter ants won't be allowed to weaken the wood of exterior structures or get inside and create damage that can cause floors to sink down.
Termites won't have years to damage the wood of your property before swarmers emerge in an interior space and you get a call from a frantic tenant.
It is helpful to have a licensed professional perform routine visits to your properties and report their findings to you, and pest control provides a service your tenants are going to appreciate. It is a win-win.
Which Pests Does Commercial Pest Control Treat?
At Aiken Pest Control, we offer coverage for a long list of pests. The pests we cover present unique threats to your tenants and your property. We've touched on some of them already, but here are a few more you should definitely consider.
General ant problems can cause electrical shorts, which can be frustrating to track down and repair.
Fire ant, wasps, and bee problems can present a risk to your tenants, and an allergic reaction that leads to hospitalization or death can result in litigation.
Black widow spiders can be dangerous. These spiders can also have you fighting legal battles.
When carpet beetles or clothing moths get inside your properties, they can damage building materials, furniture, and other items that belong to you.
Bed bugs are tormenting pests that require specialized services. At Aiken Pest Control, we provide prompt, professional, and discreet service to target these pests and arrest activity.
Wildlife pests can get into garbage and spread trash across your property. They can damage building materials and contaminate areas with waste.
Mosquitoes and ticks present serious health concerns for your tenants. The continued rise in West Nile virus and Lyme disease cases is likely to create more trouble for property managers. It is best to not have these pests around if you can help it.
There are few pests that can plague a property owner the way subterranean termites can. These insects can attack your property by the millions with little or no warning. At Aiken Pest Control, we take the guesswork out of termite control. Our certified termite control professionals install the Sentricon® System with Always Active™, an award-winning termite colony elimination system that provides easy monitoring.
When you have Aiken Pest Control take care of your commercial pest control service, you get coverage for over thirty common pests. No apartment complex or rental property should ever be without this essential protection.
Complete Pest Control Services For Apartment Buildings
How exactly does your Aiken Pest Control commercial service plan keep pests out of apartment buildings? We use a multi-pronged strategy and field-tested methods to achieve the greatest level of pest control possible.
We inspect your property and evaluate pest activity, pest routes, nesting, breeding sites, conducive conditions, and other factors that pertain to pest control. Our technicians are highly trained pest experts who understand your industry and what is required to address the pests that present a threat to your business.
We target pests as needed and use Integrated Pest Management to get long-lasting results with products and methods that are eco-friendly. As an example, we will knock down paper wasp nests and remove spider webs. Knocking down nests removes the reason paper wasps present a threat. They are social insects with a nest-protection instinct. The removal of spider webs has a big impact on spider activity as removing one web with an egg sac in it has the potential to prevent as many as three hundred spiders from hatching.
We apply granular products in lawns and landscaping that activate every time it rains. Crawling pests are going to have a hard time getting through your lawn and landscaping to get into your apartment building with this protection in place.
We apply a liquid barrier treatment to the exterior of your apartment building, which makes it hard for pests to live next to exterior walls or find their way in through tiny gaps and cracks.
We apply exclusion work to seal gaps around pipes, wire conduits, and other foundation penetrations. If problems exist that need your attention, we share our findings with you so that you can have your maintenance staff address them. As an example, weatherstripping, door sweeps, vent covers, or screens may need to be replaced in key areas.
We apply mist applications to knock down mosquitoes and ticks in the places they hide. Doing this can significantly reduce activity and guard against pest-borne disease threats.
As needed, we apply a long list of measures to address pests on the inside and arrest any activity. The products and methods we use will be appropriately selected and administered in accordance with all governmental guidelines.
You have enough on your plate, managing an apartment complex. Why take on pest control problems as well? Let our certified and experienced team of commercial specialists guide you toward a customized service plan that is perfect for your specific needs and budget. Together, we can apply the layers of protection needed to keep pests from presenting a problem for you, your staff, and your tenants. Reach out to us today to schedule a pest control evaluation. We look forward to assisting you with this essential protection for your business.