Professional Pest Control For Batesburg-Leesville, SC Property Owners
Found in the beautiful Midlands of South Carolina is the town of Batesburg-Leesville. Peach trees, rolling fields, museums, a zoo, botanical gardens, and more make this town the perfect place for any family to live. To help keep families protected from the insects, rodents, and other pests that unfortunately also decide to call Batesburg-Leesville home, the experts at Aiken Pest Control offer full-service pest control solutions. To learn more about our services and why Batesburg-Leesville residents have come to trust Aiken Pest Control to take care of all their residential or commercial pest control needs, contact us today!
Home Pest Control In Batesburg-Leesville, SC
At Aiken, we understand that each home located in Batesburg-Leesville is unique and therefore requires unique pest control services to protect it and the families that live here from pests. To meet the unique needs of our South Carolina homeowners, Aiken offers year-round, customizable pest control services. Our home pest control service includes a free, no obligation home inspection, the development of a comprehensive pest control program that meets the specific needs of your home, quarterly pest control service visits, and our satisfaction guarantee-if pests return we will return as well at no additional charge. Other residential control services that we offer Batesburg-Leesville residents include:
Mosquito control

Fire ant control

Moisture control

Wildlife control
Contact us today to learn more about implementing one of our residential pest control solutions in your Batesburg-Leesville home!
Learn How To Prevent Clover Mites In Batesburg-Leesville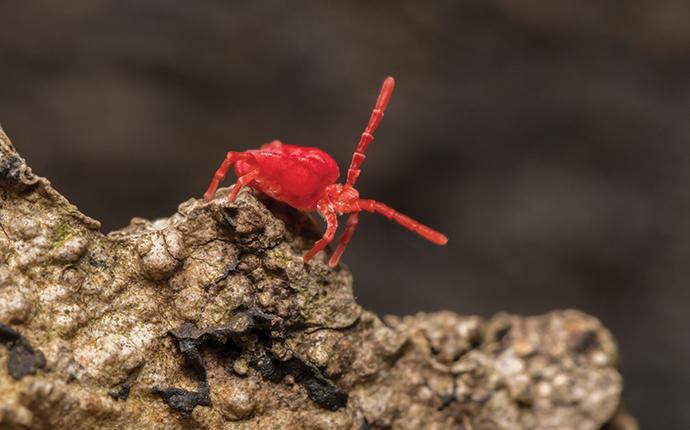 Clover mites are usually found living outside feeding on clover and other grasses, however, in the spring and fall they tend to migrate inside homes and other buildings to overwinter and lay their eggs in. Clover mites aren't particularly dangerous to people and they are very small in size, but they are a pest that cannot be ignored because they do have the unfortunate habit entering homes in very large numbers. Inside, clover mites have the potential to leave behind red stains if they become squished causing damage to paint, furniture, flooring, curtains, and other personal belongings. To keep clover mites out of your home it is important to make sure that there is at least an 18-inch barrier of crushed rock between any grass and your home's foundation to help prevent them from being able to live too close to the exterior of your home. Their tiny size makes it difficult to prevent them from squeezing through small spaces and into your home, but caulking gaps found around windows and doors, installing doors sweeps, and sealing cracks and crevices found in your home's foundation can help. Contact us today to schedule a free inspection of your property and begin protecting it from clover mites and other common household pests.
Termite Control Options For Batesburg-Leesville, SC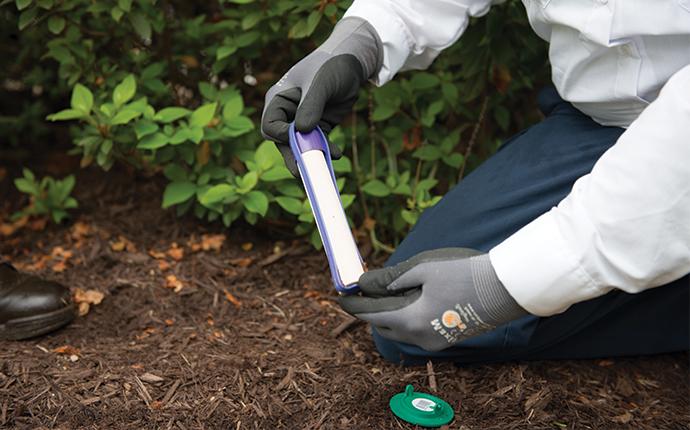 Termites are a very difficult pest to eliminate from homes and properties. They are rarely seen and their damages usually aren't noticed until they are fairly significant, therefore the best solution when it comes to termites is to find a proactive solution. At Aiken Pest Control we offer our customers two different options of termite control to choose from, each beginning with a thorough inspection where our professionals will look for signs of termites, signs of termite damage, and the conditions around your property that may be attracting them to it. Once the inspection is complete we will recommend the termite solution that offers the best fit for your property.
Sentricon® System with Always Active™ - Bait stations containing Recruit HD are discreetly placed in the soil around your home or structure. Termites consume the bait and introduce it to the colony, ending the colony's ability to eat and breed. After the complete elimination of the current colony/infestation, our professionals will then monitor the stations and perform annual inspections and maintenance to protect your home against future termite invasions.

Navigator® - Navigator® is a very effective liquid termiticide available. When termites come into contact with Navigator®, they ingest it and infect every termite they come into contact with the Navigator®. Navigator® is slow-acting, meaning it provides the chance for all the termites in the colony to come into contact with the product, killing all of its members.
Get started protecting your Batesburg-Leesville property from these pests today, by contacting us to perform a termite inspection on your property.
Commercial Pest Control Solutions In Batesburg-Leesville, SC
At Aiken Pest Control we have decades of experience protecting commercial properties from pests; our pest control professionals are highly trained and are continuously being educated to provide you with the most effective, modern, and discreet services possible. Benefits to choosing Aiken Pest Control for your Batesburg-Leesville business' pest control needs include:
Our professionals provide accurate pest identification

We will develop a customized pest management program that is unique to your facility and will meet its exact needs

The application of Integrated Pest Management (IPM) strategies

Comprehensive documentation of pest sightings, what and where products were used, and other relevant information

Compliance with industry regulations

We have experience providing pest control in a wide variety of industries including education, food and beverage processing, food service, grocery stores, healthcare, hospitality, managed properties, and retail
To learn more about protecting your commercial facility from pests, get in touch with the South Carolina pest professionals at Aiken Pest Control.