Professional Pest Control For Bath, SC Property Owners
Are pests causing problems in your Bath home or damaging the reputation you've worked hard to build? Have you been looking for a pest control provider that offers advanced pest treatments and management strategies? If so, look no further than the pest experts at Aiken Pest Control. We've been serving the communities of South Carolina since 1967 and we are always looking for ways to improve our services to better suit our customers' needs. If a pest-free home or business is what you're after, trust the certified pest control professionals at Aiken Pest Control. We've got you covered.
Home Pest Control In Bath, SC
Finding a pest infestation in your Bath home is anything but a pleasant experience. Some pests damage furniture and property, and others can spread a wide variety of harmful bacteria and pathogens. When it comes to protecting your property from pests, there's no one better than Aiken Pest Control. We utilize advanced methods of pest treatment and control along with the latest pest control technologies to remove existing pest infestations and prevent them from returning in the future. Aiken Pest Control is a locally owned company, which means we're experienced in dealing with all of the most common pest problems in our area. Protect your Bath residential property with a little help from the licensed pest specialists here at Aiken Pest Control. We have everything you need to enjoy a pest-free home for years to come!
Most Dangerous Spiders In Bath, SC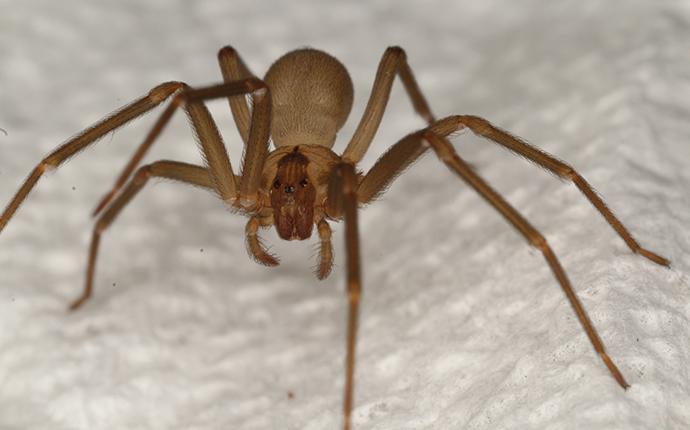 There are about 3,400 species of spiders in the United States and 48 which are found here in Bath. Thankfully, most of the spiders in our area aren't dangerous. While house spiders, orb-weaver spiders, and jumping spiders can inflict painful bites, they can't cause any lasting harm to your physical well being. There are two dangerous spiders found in Bath, although they are less common than other spider species.
Black widow spiders: black glossy spiders with large, rounded abdomens. Females often have bright red or orange hourglass markings on their undersides. (This marking isn't always shaped like an hourglass and might even take the form of two small dots.)
Brown recluse spiders: tan or light brown spiders with long thin legs and only six eyes. Brown recluse spiders also display a darker brown violin or "fiddle" shape on their bodies, which is why they are also known as fiddle spiders.
If you believe spiders have invaded your Bath home or business, it's best to turn to the pest professionals at Aiken Pest Control. Avoid the stress of pest infestations by reaching out to us today!
Avoiding Termite Damage In Bath, SC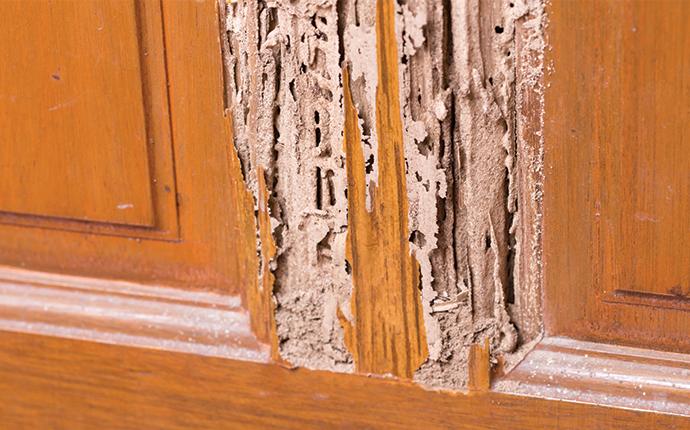 Termites are relentless wood-eating insects that are capable of inflicting serious damage to your Bath property. It only takes about 5 to 6 months for a small termite colony of 60,000 to eat through an entire 2x4. Termite colonies with 400,000 or even 1 million termites can cause major structural damage in 8-11 years, depending on the size of the building and the termite colony. With this in mind, it's a little bit easier to imagine just how damaging a termite infestation can be for your residential or commercial property. One of the best ways you can minimize your risk of termite damage is by eliminating the factors that may attract these wood-munching insects to your home or business. Avoid attracting termites to your Bath property by implementing these termite prevention tips:
Remove wooden materials from around your home or business, such as logs, old fences, and piles of firewood.

Reduce excess moisture by clearing debris from your gutters, dumping out items that collect water, replacing water-damaged wood, and repairing leaking pipes or faucets.

Minimize wood-to-soil contact as much as possible.

Recognize the signs of a termite infestation, such as warped flooring, mud tubes, and shed wings.

Cut brush away from your exterior walls to allow the sun to dry up excess moisture around your foundation.
Termite prevention tips are a great start, but the best way to keep termites away from your property for good is with a year-round termite control program. At Aiken Pest Control, we implement the latest pest control technologies into our termite treatment plans, such as the Sentricon® Termite Colony Elimination System with Always Active. We take care of termite infestations, large or small. To discover how our termite control programs can keep your Bath property protected year-round, give Aiken Pest Control a call today.
Commercial Pest Control Solutions In Bath, SC
Running a business is not an easy task to accomplish. However, if you manage your time and resources, owning your own Bath company can be very rewarding. When pests such as rats, mice, termites, or cockroaches invade your commercial building, problems are sure to follow. Managing your daily responsibilities is hard enough as it is without the threat of pests damaging your products, property, and reputation. At Aiken Pest Control, we take care of your pest problems so you can focus on the needs of your business. We will work with you to create a customized commercial pest control plan that fits your exact needs and specifications. All of our commercial pest programs implement the use of Integrated Pest Management strategies and are compliant with the regulations of your industry. No matter what pest problems you're facing, Aiken Pest Control can help. Partner with us today to keep your Bath business free of pests throughout every season.