When you find bed bug bites on your skin, it can fill you with dread, especially if you don't know much about bed bugs. Most of what you'll hear from people who've had these pests is nightmare fuel. But bed bugs are not nearly as bad as you've heard, particularly if you know what to do about them. These insects aren't known to spread diseases. They're just nuisance pests. And, while they are extraordinarily difficult to control, you can get control of them quickly if you catch them early and know what to do. Today, we're going to tell you how to find bed bugs in your home and confirm that you do, in fact, have a bed bug infestation. We'll explain how bed bugs behave in your home and what you can expect. Most of all, we'll tell you how to get rid of bed bugs and prevent future infestations. If you have a specific question or you'd like advice about bed bug pest control in Aiken, remember that the Aiken Pest Control team is here to help. You can text, email, or call at any time.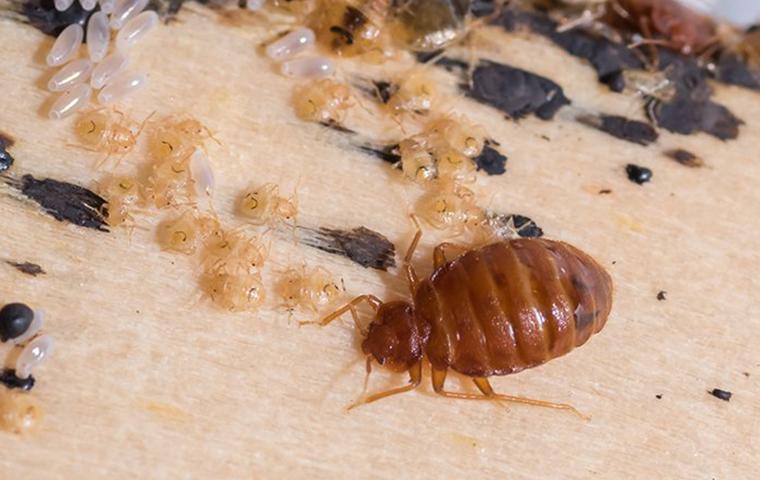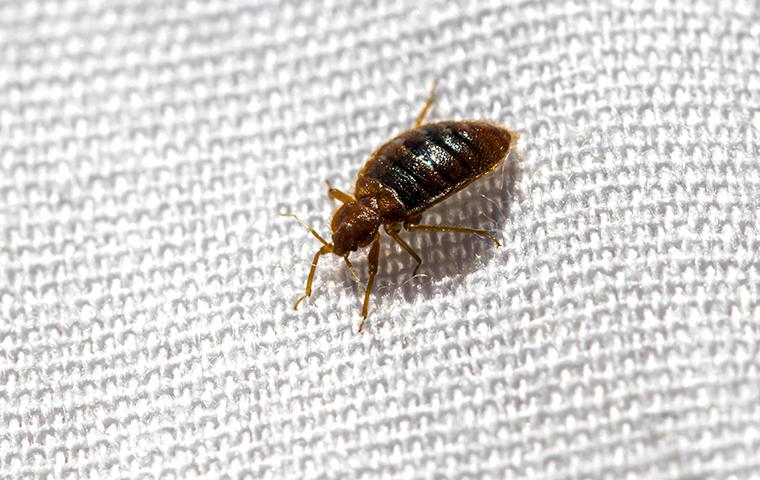 Bed Bug Detection: How To Spot And Confirm An Infestation
Does it seem strange that we would need to explain how to tell if you have bed bugs in Aiken? Well, finding bites on your skin when you wake up in the morning isn't a sure sign that you have these insects in your home. Why? Because insect bites can take hours (and sometimes days) to grow into welts, develop a rash, and start to itch. It can be hard to tell if you have bites from outdoor insects or indoor bed bugs. But, even if you are getting bitten indoors, you may still not have bed bugs. There are many insects that bite. The best way to tell for sure whether or not you have bed bugs is to find them.
Here are ways to spot and confirm an infestation:
Check under the feet of your bed frame. It is a simple check that could instantly reward you with the evidence you need. Bed bugs commonly hide under the feet of furniture. You may find them in this hiding place or see their shed skins or tiny white eggs.
Check between your mattress and box spring. It is possible to have bed bugs hiding in this tight space. All you have to do is lift your mattress. But you'll have to look closely. Bed bugs are generally smaller than a quarter inch in length. They range from the size of an apple seed down to the size of a grain of salt.
Check in the seams. Often, bed bugs will tuck right into a mattress or box spring seam. You can use a debit card to drag along the seams and bring bed bugs to the surface.
Check the gaps. Bed bugs like to hide in dark places. If you get a flashlight out, you may find bed bugs in the gaps of your bed frame or other furniture.
Check your living room furniture. Bed bugs don't just live in beds. They'll get into a couch or chair if they can. Inspect stitching, look in tight spaces, look under labels, and examine pockets. Bed bugs can be found in any tight space or dark void.
Sometimes, you don't have to go looking for bed bugs. They'll let you know they're around by leaving dark stains on sheets, pillowcases, and other fabrics. Since bed bugs are the only bugs that leave this type of stain, you can tell for sure that you have these pests when you see brown mixed with black fecal spotting.
When you know for sure you have an infestation, the next step is to consider how these bugs will behave in your home. You might think that they'll just go away on their own as some other insects do. Let's take a quick look at why this is not likely to happen.
Bed Bug Problems: They Aren't Just Going To Go Away
Some bugs don't do well indoors because the interior of a home doesn't provide a suitable habitat for them. These bugs will die off or exit your home. You shouldn't expect bed bugs to do this. Your home offers the perfect environment for bed bugs. They have a preference for human blood and want to live close to where humans sleep, lounge, or sit. Since they survive on blood meals from humans and have to crawl to get a meal, they don't survive outdoors – and you can't expect an indoor pest to go back outdoors when it was never out there to begin with. So, when you get bed bugs, you can expect to keep dealing with bed bugs. Your infestation is only going to get worse.
If you catch bed bugs early, you may prevent them from getting a foothold in your home. They enter your home as hitchhikers. They may hitch a ride in a duffel bag, bookbag, pocketbook, suitcase, briefcase, or some other carriable. They may also come into your home with laundry items. If you catch them before they begin to reproduce, you have an opportunity to eliminate them. Put laundry and dryer-safe items in the dryer for more than thirty minutes to eliminate bed bugs in all stages of development. If you continue to see bed bugs, or you find them in your bed, it is time to get professional bed bug control in Aiken. For assistance in Aiken, contact Aiken Pest Control for treatment.
Don't Let The Bed Bugs Bite: Contact The Pros Right Away
Why is it so important to contact a professional for a bed bug treatment? Because bed bugs are adaptable insects that have built up a resistance to the materials commonly used to control them. It is difficult, even for licensed professionals, to get control of these pests using control products. That is why the Aiken Pest Control service team uses heat remediation to eradicate bed bugs. We use professional heating units that are designed for the heat remediation process. Heat is a great option when done properly. It is highly effective at eradicating bed bugs in the places they hide. It is 100 percent all-natural. It gets the job done much faster than conventional treatments, which require several follow-up visits. And, when you choose Aiken Pest Control, your heat treatment is guaranteed. If you'd like to learn more about the process, feel free to call. You can also text or email. Just navigate to our contact page to connect with us.
Long-Term Bed Bug Prevention: Tips To Prevent Reinfestation
Once the bed bugs are gone, how do you prevent future infestations? Does it help to know what attracts bed bugs or where you might pick them up? It helps a little, but the most important preventative steps are things you can do proactively to prevent bed bugs from getting on you or getting into your stuff. Use the following tips to minimize the chances of bed bugs catching a ride back to your home.
When you spend the night somewhere, keep your laundry inside a sealed bag, so bed bugs can't get to your clothing. It is also helpful to keep your luggage in a bag or spray the outside of your luggage with lavender to mask the scent of the items inside and repel bed bugs.
Keep your luggage off the floor and away from beds when traveling.
When you spend the night somewhere, even if it is at a friend's house, do a quick bed bug check. Look in the places we listed above, and check for black droppings or brown spots, tiny white eggs, shed skins, or the presence of bed bugs.
When you go to work or school, avoid storing your items in a locker with items from someone else's home. Your coworker or fellow student may not know they have an infestation at home.
Always take a look around you when you are in a public place. Bed bugs are found in movie theaters, libraries, taxis, buses, and more. All you need to do is use the light on your phone to take a quick peek at any seat you sit on. You can also use your nose. If you smell a sickly sweet smell that is a bit like coriander, you may be smelling bed bug pheromones.
We hope these tips help you to prevent bed bugs from hitching a ride home with you. Be sure to teach your kids these tips as well. If bed bugs get past your watchful eye, remember that the Aiken Pest Control service team is here to assist you. Our methods are highly effective and all-natural. We'll make sure no bed bugs remain in your home after treatment. Just jump over to our contact page, or give us a call to connect and to learn more about our residential and commercial pest control services in Aiken. We're here to help you find the right solution for you.