Bed bugs are a type of parasite that latch onto things like personal belongings or used furniture and go for a free ride directly into your Aiken home. Unfortunately, many homeowners don't realize that they have a bed bug infestation for quite some time because of the sneaky places where these pests tend to live. Bed bugs are a little lazy and they don't like to stray too far from their food source, which means that they live in places like nightstands, headboards, couches, mattresses, and other fixtures in bedrooms, dens, and living spaces. This fact makes identifying and eliminating a bed bug outbreak very complicated for the average homeowner.
Luckily, Aiken Pest can help. Our QualityPro certified company has been working with homeowners since 1967 and we are dedicated to your success to this day. Our Aiken pest control is designed to meet your specific needs while also upholding the most rigorous safety standards in the industry. When we provide bed bug services, we promise to always be professional, friendly, and thorough. For more information on pest control in Aiken, we encourage you to visit our bed bug service page and we hope that the following guide provides you with some clarity on how to protect your home.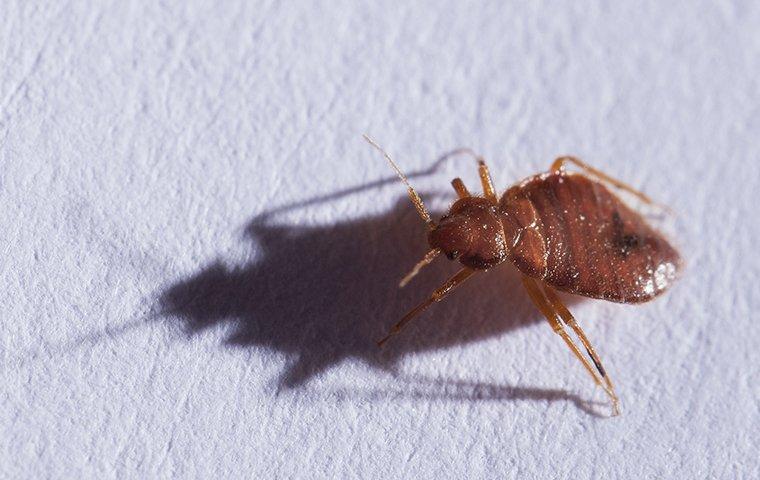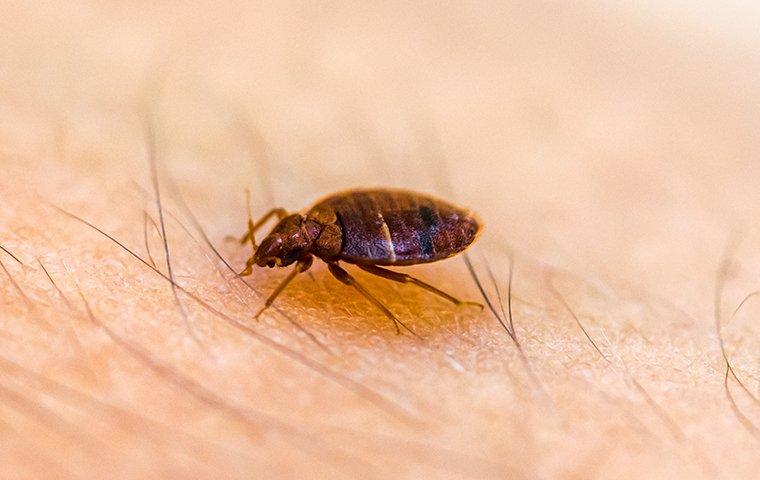 Bed Bugs And Electrical Outlets: What You Should Know
If you have a bed bug infestation in your Aiken home, it's very possible to not be aware of its full extent. While you can attribute some of this to bed bugs being primarily active while you're sleeping, there's another very important component to this picture. If a bed bug infestation grows large enough, they will spread from the source, which might be a sofa or a mattress, and scatter to other nearby hiding places.
One of the most common places for bed bugs to end up during this spread is electrical outlets. These areas are unsuspecting and provide bed bugs with the ability to access dark and secluded conditions, remain undetected, all while still being nearby their food source, which are all very important requirements. The ones closest to your bed or living room furniture are the most likely ones where bed bugs may hide.
But the significance of electrical outlets doesn't stop there. If you live in, say, an apartment building or multi-family housing, bed bugs can also use these nooks to move from dwelling to dwelling. Bed bugs scamper along electrical wires that are internally connected throughout a building. Given the bed bugs' small stature, they are able to fit between openings, moving seamlessly from source to destination so you might never know they were there.
At Aiken Pest, we work alongside canine counterparts in order to determine the exact location that bed bugs have taken up inside of your home. While electrical outlets may be a hiding spot, they are usually difficult to access and don't allow you to see bed bug populations freely. That's why with the help of specifically trained dogs, we're able to narrow in on the exact location of your infestation. This also means a more accurate treatment process, whether that entails heat treatments or traditional product applications. For more information on bed bug elimination for your home, please call us today.
How To Seal Electrical Outlets From Bugs
Bed bugs are crafty parasites that will live anywhere and travel by any means necessary in order to access the food that they need in order to thrive. What this means for you as a homeowner is that there are countless places that they could be hiding in your home, and as previously mentioned, electrical outlets are one of those spots. Bed bugs will use these areas if there is not enough room in your mattress, but they will also use electrical outlets as a mode of transportation between the outside world and your home.
In order to prevent future bed bugs from entering your home, here are a few tips to sealing up these openings:
The first step in addressing your electrical outlets is removing any active pests that may be living inside already. If you find signs of pest activity, then you might want to bring in professional help to get rid of them. If there are no pests already living in your outlets, then consider yourself lucky.
Once you've proven that you're pest-free you can opt for items like spray foam insulation, covers, press-on items, socket blockers, shields, and sealers, which you can purchase from your local hardware store.
Bringing in the help of a professional is always a safe move because these are situations that the average homeowner is not equipped to handle.
At Aiken Pest, we can also provide you with the techniques and services that are required in order to completely seal up your electrical outlets. Our company has been providing homeowners with bed bug treatments since 1967, so we know what it takes to get the job done. We are also a QualityPro certified company, which means that we meet the industry's most stringent requirements across the country. We bring an unparalleled amount of education, training, and experience to your home when we work to address your bed bug concerns. For more information on keeping your Aiken household safe from bed bugs, please contact us today.
The Key To Keeping Bed Bugs From Spreading To Other Rooms
Bed bugs are parasitic pests that are on the search for the human blood that they require in order to survive. They feed primarily at night when a human's body temperature is at its warmest and they prefer to live as close to their food source as possible. However, if places like mattresses become overcrowded, bed bugs will move onto other rooms of the home in order to find a place to live and another source of sustenance. In order to keep bed bug problems from spreading from one room to another, there are two main components: understanding the signs of an infestation so you can stop one and using mattress encasements.
When it comes to limiting the spread of bed bugs, knowing what to look for is crucial because it means that you can get rid of infestations faster. Some of the tell-tale signs of an infestation are:
Blood stains on sheets from crushing bed bugs at night
Fecal matter that looks like specks of dirt
Waking up covered in small red bumps
A strong, pungent smell
Noticing eggs, nymphs, or adult bed bugs
Rust-colored smears on sheets, pillows, and blankets, which is bed bug excrement
Mattress encasements are a fairly straightforward tool that help you limit the spread of bed bug infestations. They are a six-sided material barrier that zips around your mattress directly and goes beneath any sheets. Most often, mattress encasements are produced in light colors in order to make the presence of bed bugs easier to detect. They also make it impossible for bed bugs to spread to box springs and aim to make the elimination of an outbreak far easier to accomplish. At Aiken Pest, we provide all of our bed bug protection customers with the option of purchasing mattress encasements directly from us. For more information on stopping the spread of bed bugs, please contact us today.
Complete Bed Bug Control For Aiken Residences
When it comes to bed bugs, Aiken residents can't afford to miss a single step. Failing to eliminate all bed bugs from an active infestation could result in a larger, more stubborn showing of these pests, which is why the most complete way to address them is with professional help. At Aiken Pest, we've been providing homeowners with reliable bed bug control in Aiken since 1967. As a locally owned company that has its QualityPro certification, we are the most qualified and trustworthy team around.
In order to address these concerns in full, we begin our process with a room-by-room home inspection. This step is especially important because bed bug infestations can grow and expand very easily, leading them to other rooms and nooks of a home. We perform this step with the assistance of specially trained canines. These dogs work in tandem with our pest specialists in order to determine the parts of an infestation that are not visible to the naked eye and that usually prove very difficult to locate.
Once we've understood the scope of a bed bug problem, we move into the treatment phase. During this step, our team relies on two key methods: heat treatments and conventional products. The heating process requires us to place heating stations around the home and infuse extremely warm heat into the air. This highly effective tool is able to address all stages of bed bug life that span all the way from eggs to adults. Using heat treatments also means that they are safe for people, don't cause damage to property, and are very efficient, usually requiring only one treatment. Traditional treatments mean that we use EPA-approved chemicals in places like cracks, crevices, and wall voids. We will also apply them to furniture like end tables, headboards, and dressers to eliminate any other bed bugs that we find. These products are safe for people and pets, so customers never have to worry about ramifications from treatments. We also provide a pest-free guarantee with these services to further reduce the impact of bed bugs.
For more information on our residential and commercial pest control services in Aiken, including our complete bed bug protection, please contact us today.