Professional Pest Control For Beech Island, SC Property Owners
Aiken Pest Control has been protecting Central Savannah River Area communities, including Beech Island, for over 50 years. We are an independently owned and operated company that is completely committed to its customers and to providing exceptional services that exceed expectations. Our fully guaranteed services are completed by our highly knowledgeable, friendly, and dedicated professionals. Trust Aiken, a QualityPro approved company, to take care of your Beech Island residential or commercial pest control needs. Get in touch with us today to learn all the details about our pest control options.
Home Pest Control In Beech Island, SC
To solve the year-round problem of pests invading your Beech Island home, you need to put into place a year-round pest control solution. At Aiken Pest Control we can stop pests from breaking the barrier into your home through our home pest control solutions. To begin controlling pests in and around your home we perform a free no-obligation home inspection, during which our professionals will identify existing pest problems, determine the conditions that are attracting pests to your home, figure out where insects, rodents, and other pests are entering into your home, and finally develop a pest control plan that is unique to your Beech Island home. After our initial visit, we will return quarterly to complete an inspection, perform needed treatments, sweep away spider webs, and remove insect nests found on the exterior of your home. If pests return in-between our service visits, don't worry, we will return to take care of the problem at no charge to you! Give us a call to learn more or to schedule a free home inspection for your Beech Island property.
Clover Mite Prevention Tips For Beech Island, SC Residents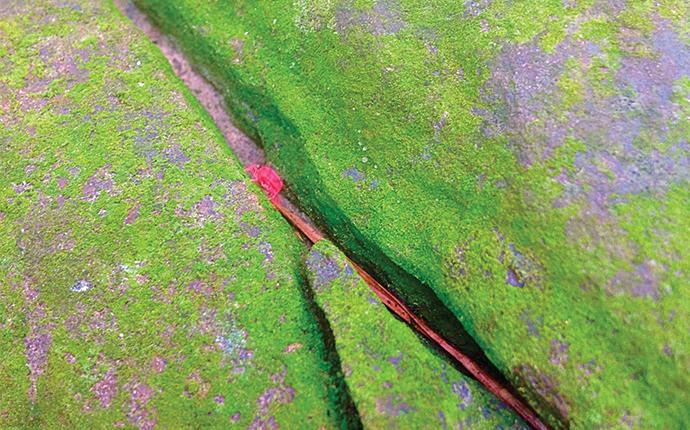 Clover mites may not be the most well-known pest, the most aggressive pest, the most common pest, or the most damaging pest, but it is still important to learn about these near-microscopic pests, and why keeping their large populations out of your Beech Island home is important. Clover mites are only the size of a pinhead and are usually bright red in color. They are typically found living outside in lawns feeding on ornamental plants, clover, and grasses, however, sometimes if they end up very close to homes in very large numbers, they can find their way inside via tiny cracks and crevices found in the foundation and exterior walls. Due to their large populations, once inside your home they can be difficult to get rid of, and if squished they can leave behind red stains on furniture, floors, and drapes.
To help keep these pests from gaining access inside of your home, it is important to seal all cracks in the foundation of your home and place a stone barrier between any grass and your home's foundation. But the very best way to keep these pests out of your home is to partner with the professionals at Aiken Pest Control and put into place a year-round home pest control program. We can provide a barrier of protection around your home that will keep clover mites and other household invading pests out of your Beech Island home once and for all!
How To Protect Your Beech Island Property From Termites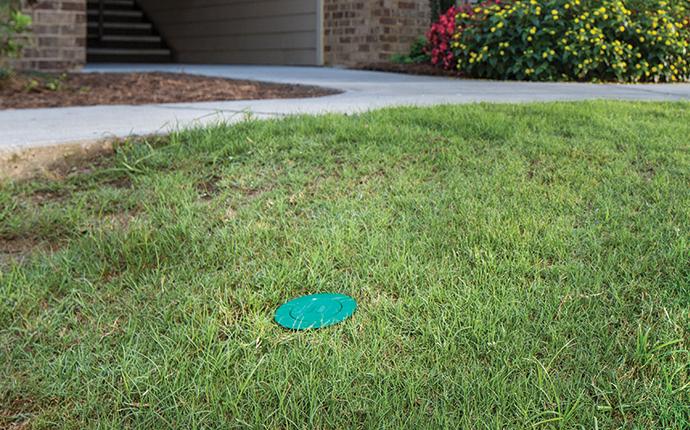 To combat highly destructive termites and remove them from any Beech Island property, Aiken Pest Control offers two different options of highly effective termite control services. To begin eliminating termites from your property, Aiken's experienced termite control professionals provide a thorough inspection of your property looking for signs of termites, their damages, and any conditions around your property that may be attracting them. Based on our inspection, we'll recommend the termite solution that would suit your needs and most importantly, eliminate your property's termite infestation. At Aiken, we offer two solutions to termites, the Sentricon® System with Always Active™ and Navigator®.
Sentricon® with Always Active™ - After an inspection of your property for signs of termites, we place bait stations containing Recruit HD discreetly in the soil around your home or structure. Termites consume the bait and introduce it to the colony, ending the colony's ability to eat and breed. After the complete elimination of the current colony/infestation, our professionals will then monitor the bait stations and perform an annual inspection and maintenance to protect your home against future termite invasions.

Navigator® - Navigator® is an effective liquid termiticide available. When termites come into contact with Navigator®, they ingest it and infect every termite they come into contact with the Navigator®. Navigator® is slow-acting, meaning it provides the chance for all the termites in the colony to come into contact with the product, killing all of its members.
To learn which solution to termites is the best choice for your Beech Island, South Carolina property, give us a call at Aiken Pest Control today to speak with one of our highly trained and experienced termite control experts.
Commercial Pest Control Solutions In Beech Island, SC
Aiken Pest Control has decades of experience protecting commercial properties from a wide variety of commercial pests. Our pest control professionals are highly trained and are continually educated to provide you with the most effective services possible to maintain a pest-free environment within your Beech Island business. Through our decades of experience, we are able to successfully protect a wide variety of businesses and industries, including grocery stores, retail, spaces, restaurants, industrial facilities, hotels, and health facilities. Our commercial pest control services include an accurate pest identification, a customized pest management program, the implementation of Integrated Pest Management strategies, comprehensive documentation, and compliance with industry regulations. To stop pest from choosing your South Carolina commercial property to live inside of, choose to partner with Aiken Pest today!