Professional Pest Control For Belvedere, SC Property Owners
Belvedere, SC is a suburb of North Augusta, located in western Aiken County. It offers people safe, diverse residential neighborhoods, easy access to area major cities, and bustling business and shopping districts. Belvedere also offers its residents access to the local pest control experts at Aiken Pest Control. Aiken Pest Control offers budget-friendly, effective, and progressive pest control services. Since 1967 we have been protecting properties throughout the Central Savannah River Area; let us help you protect your Belvedere property from common South Carolina pests like ants, spiders, bed bugs, roaches, and more through our innovative and comprehensive pest control services. Give us a call today to learn more about any of our solutions to pest problems found in Belvedere residential or commercial properties!
Home Pest Control In Belvedere, SC
At Aiken Pest we are committed to protecting families and homes from the potential dangers that South Carolina pests can introduce through our year-round pest control services. Protect your Belvedere home from pests by implementing our customized residential pest control services. To begin, one of our trained professionals provide a free, no obligation interior and exterior home inspection. During the inspection, our professionals identify existing pest problems, locate potential pest entry points, and point-out conditions in and around your home that may be attracting insects and rodents to it. Then, based on the results of the home inspection, we will develop a quarterly pest control program that meets the specific needs of your home, family, and budget. Give us a call to learn more about our year-round residential pest control program and never have to worry about pests again!
Guide To Getting Rid Of House Spiders In Belvedere, SC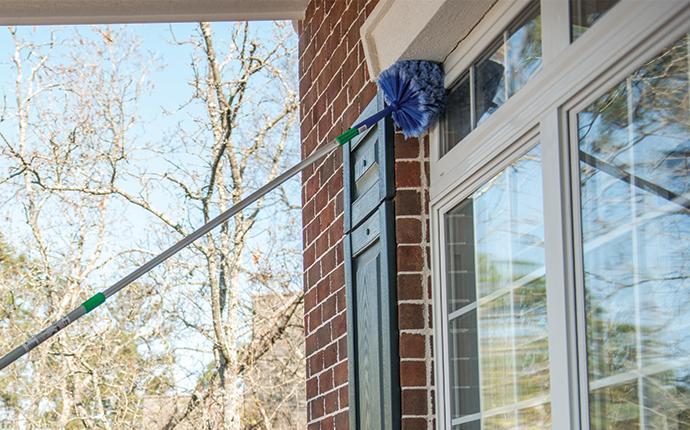 The house spider is one of the many types of pests that unfortunately like to call Belvedere homes... home. House spiders are not a venomous spider, but they certainly are an annoying spider, entering homes uninvited, creating unsightly webs in their corners, startling people as they are minding their own business.
To get rid of house spiders that have decided to take up residence inside of your Belvedere home, contact the spider control experts at Aiken Pest. Getting rid of house spiders and the insects that they are feeding on from your Belvedere home is as simple as implementing our home pest control service. Our home pest control service will provide you with the services needed to eliminate house spiders and the long-term solutions to keep them from returning. Contact us today to learn more!
Tips To Avoid Bed Bugs In Belvedere, SC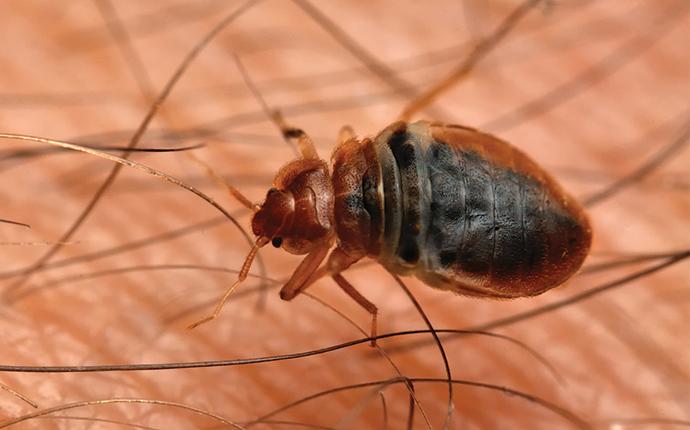 Avoiding a bed bug infestation can seem like an almost impossible task, as they can be found lurking in nearly any public place, waiting for a person to crawl onto and hitchhike their way into a new home. The best solution to avoiding bed bugs is not to avoid leaving your home at all, but rather to partner with a pest control company that has the ability to provide thorough inspections and quickly eliminate the presence of bed bugs from any Belvedere property. At Aiken Pest we can do just that through our bed bug control services. These services include:
Bed bug dog inspections - Our trained bed bug dogs can detect infestations that are not visible to the human eye. They work quickly and accurately and cause minimal disruption inside of the property that they are inspecting.

Conventional bed bug treatment - This method of treatment uses proven products applied by experienced technicians that work to eliminate bed bugs on contact.

Bed bug heat treatments - Heat treatment is highly effective, environmentally responsible, and guaranteed.

Bed bug mattress and box spring encasements - Bed bug encasements work to protect your mattresses and box springs from bed bugs in the case of an infestation, saving both time and money.
Don't avoid bed bugs by becoming a hermit. Instead, partner with the experts at Aiken Pest to perform routine bed bug inspections and if necessary provide the services needed to completely eliminate bed bugs from your Belvedere home!
Commercial Pest Control Solutions In Belvedere, SC
Let the commercial pest control experts at Aiken Pest Control help you to protect your business from being invaded by reputation-damaging pests. Pests can not only hurt your bottom line, but can introduce health risks to employees and customers, damage the structure of your facility, and destroy your products as well. Our comprehensive commercial and industrial pest control provides our customers with closely monitored, up-to-date pest solutions including:
An accurate pest identification

A customized pest management program

The use of Integrated Pest Management strategies

Compliance with industry regulations

Comprehensive documentation
Get in touch with us today to learn why partnering with Aiken Pest for your business' pest control needs is the best solution to keep pests out of your commercial property year after year.