Professional Pest Control For Blackville, SC Property Owners
The town of Blackville, South Carolina is home to many things that attract visitors, business owners, and year-round residents. Blackville offers plentiful outdoor spaces and recreational activities, historic landmarks, safe neighborhoods, a quaint downtown, and a welcoming community. To protect the home and business owners in Blackville from the pests that also, unfortunately, call this area home, partner with Aiken Pest Control. We have been serving Aiken, SC, and the Central Savannah River area since 1967. We are committed to protecting people and their hard-earned property from pests. To learn more about our exceptional residential and commercial pest control services, give the friendly professionals at Aiken Pest Control a call today.
Home Pest Control In Blackville, SC
Protect your home from the ever-present threat of pests by putting into place a year-round home pest control program from Aiken Pest. By choosing us for your home's pest control needs you will have the peace of mind to know that your pest problems will be solved once and for all. Our Quarterly Service program is guaranteed, meaning if pests return between our visits, so will we at no additional charge. Included in our eco-friendly, highly effective, and convenient Quarterly Service program is:
4 seasonal service visits per year

Coverage against more than 30 pests

Exterior Spider de-webbing

Fire Ant Control
In addition to our year-round pest control program, we also have the following services available to protect your Blackville home and family from pests: Mosquito Control, Fire Ant Control, Moisture Control, and Wildlife Control. To learn more about our residential pest control programs, reach out to Aiken Pest today.
Protect Your Blackville, SC Family From Mosquitoes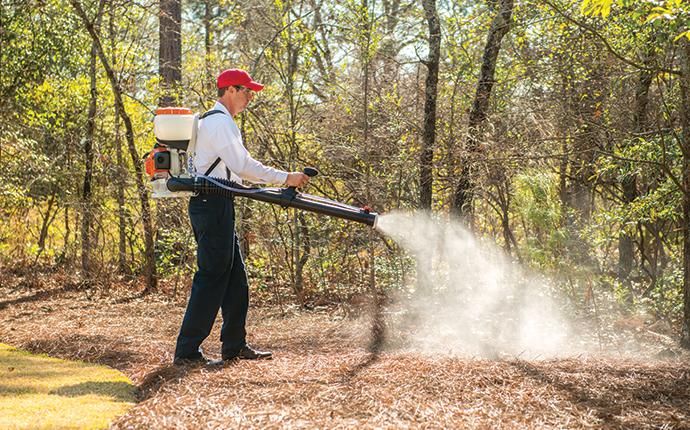 Protect your family and friends from biting, disease-spreading mosquitoes with the help of the mosquito control experts at Aiken Pest Control. We can put into place the professional mosquito and tick control services needed to greatly reduce mosquito populations on your Blackville property. Our mosquito control service includes:
A thorough property inspection to identify mosquito breeding and resting sites and any conditions that are attracting them.

An initial treatment using a fast-drying product at breeding and resting sites.

Monthly follow-up treatments, usually from April to October.
Aiken Pest Control also offers our one-time mosquito treatment to control the number of mosquitoes on your property before hosting a large outdoor event. Give us a call and schedule your free inspection today!
Guide To Avoiding Bed Bugs In Blackville, SC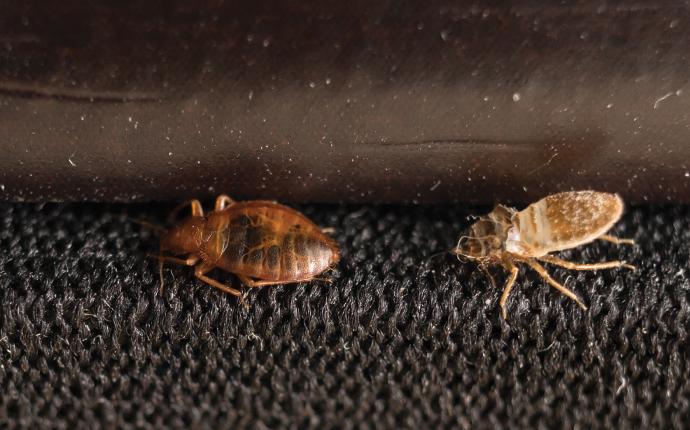 No one wants to learn that bed bugs have found their way into their home. The truth is an infestation can happen in any home. Bed bugs are found where people are, this means there is the potential to come into contact with bed bugs whenever you spend time in public places, and then accidentally introduce them into your home. To avoid bed bugs from taking over your home, we offer the following tips:
Regularly vacuum your home's floors and the seams of upholstered furniture.

Wash bedding weekly, inspecting mattresses and box springs for bed bugs.

Regularly wash outwear worn on a daily basis.

Don't purchase used furniture, mattresses, and box springs.

Regularly wash your kids' bags and backpacks that they take to school daily.

Immediately wash any clothing that you purchase, new or used.
If you do ever discover that apple seed-shaped bed bugs have weaseled their way into your home, contact Aiken Pest Control as quickly as possible. We will perform an accurate bed bug inspection using our canine bed bug inspectors. If bed bugs are discovered, we offer several bed bug treatment options: conventional bed bug treatment using an EPA-registered product, bed bug heat treatments, and bed bug mattress and box spring encasements. To schedule a bed bug inspection for your home, call Aiken Pest Control today.
Commercial Pest Control Solutions In Blackville, SC
The highly trained and experienced pest control experts at Aiken Pest Control are committed to protecting your Blackville commercial facility from pests through our commercial pest control solutions. Our professionals are continuously being educated on the latest industry technologies in order to ensure that you are receiving the most modern services possible. Let us help you maintain a pest-free environment inside your business, protecting your facility, equipment, reputation, customers, and employees from the negative ramifications of a pest infestation. To protect your commercial facility from pests, we provide the following:
An accurate pest identification

A customized pest management program

The implementation of eco-sound Integrated Pest Management strategies

Comprehensive documentation

Compliance with industry regulations
To learn more about working together to protect your Blackville business from invasive, damaging, and dangerous pests, contact Aiken Pest Control today. Additional commercial pest control services we offer include bed bug treatments, wildlife removal, termite control, and mosquito control.