All The Problems Bed Bugs Bring To Your Aiken Home
December 24, 2020
Bed bugs itch, they hitch, and what's worse, they never snitch! You might not yet know they're in your home until their telltale bites show up, but an infestation from these parasitic pests is the worst present you could get this holiday season.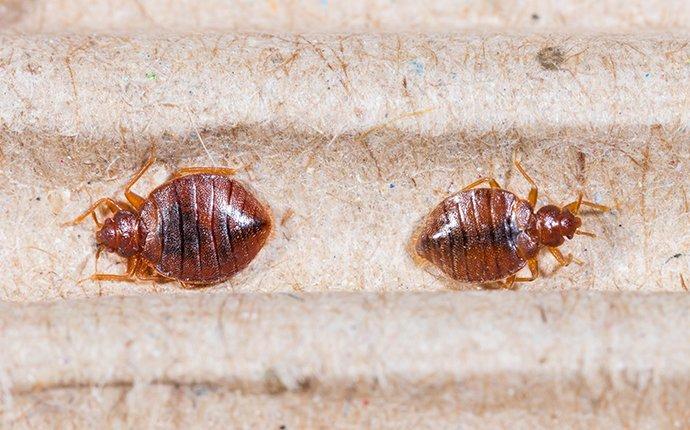 Bed bugs are best described by Aiken homeowners as "blood-sucking hitchhikers." Not only do they feast on human blood in order to survive, but they travel from person to person and place to place, much like a hitchhiker would. They are best identified by their oval-shaped bodies, brown and rust-colored exoskeletons, and large abdominal sections.
Don't let their small size deceive you; bed bugs pose a number of health concerns to Aiken homeowners and their households. Some of these include:
Sleepless nights and insomnia from constant biting.
Secondary infections from scratching.
Anemia caused by infestations that are large enough or last long enough.
Homeowners in Aiken will need to be especially proactive about preventing bed bug breakouts should they wish to keep their home and family safe this winter season.
Why Aiken Bed Bugs Are So Hard To Prevent And Control
Bed bugs aren't just annoying and borderline dangerous pests to have in the home, but insects that are difficult to prevent as well. These bugs quickly grow into large populations that are impossible to control and require weeks — if not months — of treatments in order to effectively remove them from a home.
Below are some of the many reasons why these pests are so difficult to treat in Aiken homes and beyond:
Bed bugs have extremely strong exoskeletons. They are resistant to many different types of treatments, including some topical or chemical products.
Bed bugs reproduce quickly and lay as many as 300 eggs per year.
Bed bugs only need to feed on a human host once per year in order to survive. Because of this, these pests never "go away" on their own.
Bed bugs can live in almost any space, including books, beds, furniture, and even electrical outlets.
The sad fact is that bed bugs could already be living inside your Aiken home. If you have not received professional protection or inspection services within the last six months, your family could be at risk for incubating a large-scale bed bug infestation. Get help fast with Aiken Pest Control, ready to protect your home with K-9 inspections, manual treatments, and beyond.
Bed Bugs Inside? Get An Elimination Guide Through Aiken Pest Control
Let's not beat around the bush: bed bugs are horrific creatures to find lurking in your Aiken home. Not only are they fast-spreading and highly fertile insects, but they create a host of problems for guests and loved ones in your home. DIY methods and some occlusion techniques may postpone the arrival of these pests in your home, but they will do little to reduce populations once they have "bedded" down.
Contact the professional team at Aiken Pest Control at the first sign of bed bug activity in your home. Over 40 years of professional bed bug inspections, treatment services, and follow-up visits have taught us the importance of always being ready to dive into action. Our company employs some of the best service agents in South Carolina and offers rigorous continuing education courses to ensure all bed bug treatments are fast, effective, and safe.
For more information about the type of bed bug services we offer to residential properties, contact the customer service team at Aiken Pest Control right away. Your bed bug questions and concerns are always welcome and will be answered over the phone, through an email, or in-person during our initial home visits. Aiken Pest Control is dedicated to offering peace of mind with every visit, from our pest-free family to yours. Let's get serious about bed bug prevention together!
Previous
Next