Are Bed Bugs Still Active Around Aiken, SC?
October 8, 2021
A lot of people think of bed bugs as more of a summer problem. This makes sense since one of the most common ways of getting bed bugs is travel. Many people spend their summers in beach hotels and campsites, soaking up the sun without considering the possibilities of contracting these harmful parasites. While many people bring bed bugs home over summer vacation, these bugs are actually a year-round problem.
They can and do resurge in the fall, with kids bringing them home from school and families picking them up during Labor Day and Thanksgiving travels. Unlike fleas and ticks, bed bugs can remain active all year long because they live indoors. That means you need to be vigilant all year long, whether you're traveling for a summer road trip or Thanksgiving with friends and family.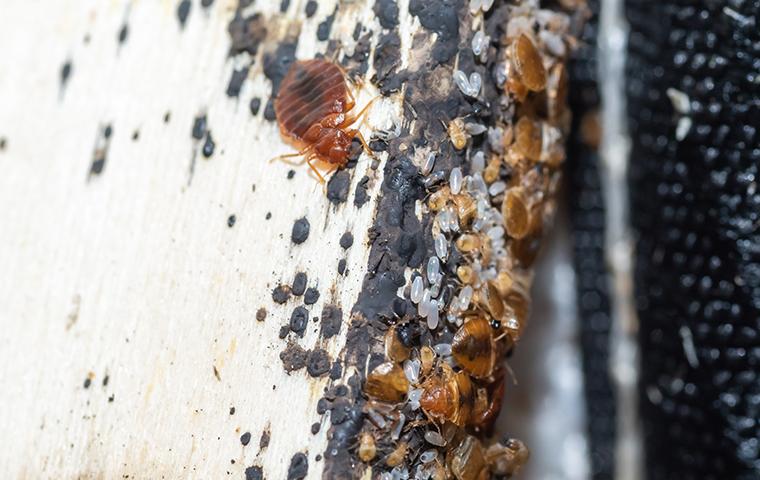 Bedful O' Bugs
There's no official bed bug season. However, the Journal of Medical Entomology recently published a study suggesting bed bug activity peaks in August and hits a low in February. This follows the pattern of American travel, which peaks in the summer and is lower in the post-holiday lull.
Travel is your main risk factor for getting bed bugs, but another biggie is secondhand shopping. Many people love to go antiquing to pick up holiday gifts. While this can be a fun pastime and a great way to find unique presents, it also presents an additional fall and winter risk for bed bugs. If you buy presents from a thrift store or antique shop, you're exposing yourself and whoever receives your present to a potential bed bug vector.
Bed Bug Prevention All Year Round
Because your main risk factors for picking up bed bugs are travel and secondhand shopping, you'll need to be extra careful during these two activities. Keep in mind, even if you're staying with family during your holiday trip, you could still be exposed to bed bug risks. It's easy for homeowners to miss the signs of bed bugs and go months or even years without knowing they have them. To protect yourself, take measures like:
Check any foreign bed for signs of bugs, such as
-Small brown stains on sheets or other bedding
- Bed bug eggs – these resemble tiny sesame seeds
-Bed bug droppings – these resemble tiny coffee grains
-Bed bug exoskeletons
-Actual bugs hiding under mattress buttons or in its folds
Check luggage before bringing it into your house
Check any secondhand purchases as well
Never lay luggage on hotel beds – always use the hard furniture
Wash and dry all clothes in the hottest possible setting when returning home
How To Get Rid Of A Bed Bug Infestation
Bed bugs are one of the toughest pests for homeowners to deal with on their own. They don't respond to many sprays and foggers. What's worse, bed bugs can hide just about anywhere. Contrary to popular belief, bed bugs can be all over the house, not just in the bed. They've been found underneath light switch covers, appliance buttons, and keyboard keys. Some bed bugs even hide in the joints of picture frames. Since it's pretty much required for you to directly contact the bed bug with whatever chemical pesticide you're using, you can't hit them all. That's why your best bet is to call the experts.
Here at Aiken Pest Control, bed bugs are one of our specialties, and we've got over fifty years of experience completely eradicating them from homes and businesses alike. So call us at (803) 232-7899 or visit our contact page to schedule your bed bug control service today.
Previous
Next