How Does Professional Mosquito Control Work?
August 7, 2019
Of the hundreds of obnoxious insects that saturate the skies during the summer months, there's one buzzing, biting beast that stands out from the rest. Just in case you thought otherwise, mosquitoes are nearly impossible to deter on your own, especially during South Carolina summers. Hot and humid environments will goad these pesky bugs into a biting frenzy, seeking blood meals to metabolize their egg production for the coming months.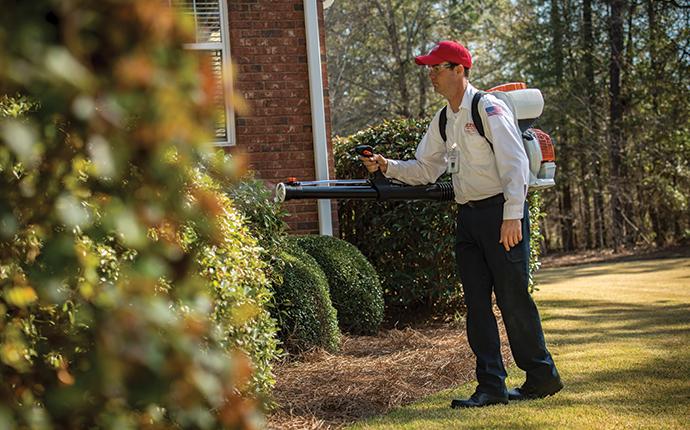 To make matters worse, mosquitoes are known disease vectors, spreading serious fevers and viruses to thousands of SC hosts every year. Without proper precautions, your risk for serious illness will increase with each bite. DIY methods are often attempted to dissuade mosquitoes from lawns, but many of them are time-consuming, completely ineffective, or even counterproductive.
Professional Treatment Benefits
When it comes to mosquitoes, management is the name of the game.Professional mosquito treatments offer a wide variety of benefits that you simply can't get from any other method.
Misting treatments cover problem areas in your yard that might attract or encourage mosquito breeding.

Mists are fast-acting and fast-drying, ensuring the safety of your loved ones, pets, and wildlife (except mosquitoes, of course).

Preventative measures are put in place to help reduce the chances of mosquito infestation year-round.

Many pest control companies such as Aiken offer eco-friendly options for your specific pest control needs.
There is a wide range of benefits that professional pest control offers, namely:
Complete active season (April – October) control.

Treatments that deal with mosquito infestations also work to control ticks, another dangerous pest that has invaded South Carolina properties.

One-time treatments for large outdoor events safeguard from mosquito activity, allowing you to simply enjoy being outdoors.

Lowered risk of bites, diseases, and the chance for ruined outdoor activities.
No matter the deceptive simplicity of DIY treatment methods, mosquito treatments through a qualified professional will always be the best option.
Aiken Pest Will Have Your Back
If you're having mosquito issues, don't wait until it gets worse. Get in touch with us here at Aiken Pest Control, your premiere mosquito elimination pros, to start discussing your unique pest control needs. Call or click today to get your free inspection and receive some of the best quality operatives and customer satisfaction in South Carolina.
After a careful inspection of your property, our highly trained pest control technicians will help you identify potential mosquito breeding sites, resting grounds, and mosquito encouraging conditions. Over thirty thousand clients and counting, experience pest control in a way you never could have imagined. Contact Aiken Pest Control to start discussing your unique pest control needs through the summer season and beyond.
Previous
Next