How To Keep Mice Out Of Your Aiken Home
November 30, 2021
House mice are small rodents that are often found in homes. They have a long tail, large eyes, and soft fur that ranges from light brown to reddish. These mice are about 4 inches in length with tails that are around the same length as their bodies. When healthy and well-fed, they have a lifespan of up to two years.
House mice are dependent on people because they often live in the walls of our houses. Their nests are made in the walls, attics, and sometimes even in an area of clogged gutters. These mice seek out places near people because of the food, water, and shelter we provide. They do not necessarily need people to survive, but their population would diminish if they weren't able to have such easy access to these resources.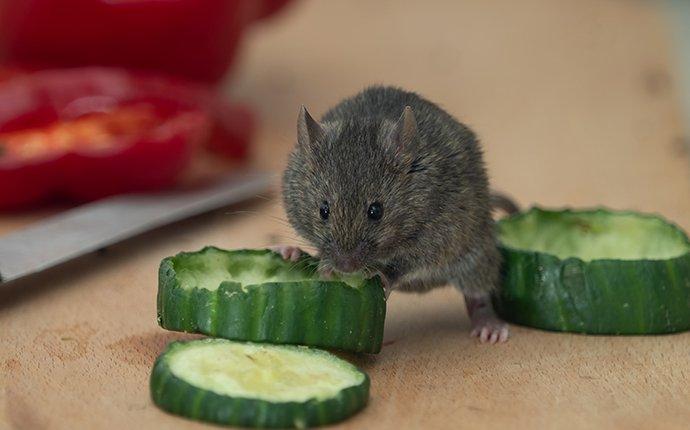 Why House Mice Are A Big Problem In Your Aiken, SC Home
Mice are omnivores that will feed on just about anything that they can find. Their diet may include:
Seeds and grains

Fruits and vegetable matter, including dried foods

Pet food

Crumbs from bread and buns left out on countertops or floors
Mice carry disease, ticks, and parasites. They can also contaminate your food and surfaces in your Aiken home through their urine and feces. Mice are rodents, and as such, they have been known to cause damage to homes. Not only can mice chew on drywall and wood, but they can also chew through electrical wires. In addition to this, mice may also bite or scratch people if they feel cornered.
Signs Of House Mice In Aiken
House mice are difficult to keep out of a home simply because they are rodents, and as such, they like to live in the walls of homes. They create their dens in cavities that can be found within walls.
Signs of their presence include:
Small droppings of feces the size of grains of rice

Chewed holes in bags or boxes of food

Oily marks rubbed against baseboards

Shredded or torn up paper or wood shavings used for nests

Alert behavior of pets in reaction to the presence of mice

Scratching or scurrying noises inside walls or on floors during the night
If you notice signs of mice in your Aiken home, there is no time to waste. Mice reproduce quickly and can do a lot of damage in a short period of time. The sooner infestations are dealt with, the more manageable they are.
Effective Mouse Prevention Tips
The most important thing you can do when trying to keep house mice away is good sanitation practices in your home, such as proper food and trash storage. Keeping your Aiken property clean and organized, and limiting access to food or water is key in preventing mice from coming inside.
Rodents can invade a home through many different entry points such as holes in the walls, the space under doors, cracks in the floors, and gaps around utilities. It's a good idea to seal potential entry points with material that mice can't chew through.
The Solution To House Mice In Aiken
House mice are very difficult to get rid of once inside your home because they breed so quickly. Seeing one mouse means that there are many more nearby and the population is bound to be growing. Also, since they can live almost anywhere inside a home, they are challenging to track down.
Contact the professionals at Aiken Pest Control, our technicians are trained individuals who have the experience, knowledge, and appropriate equipment to handle these pests. We can locate the entire infestation and remove it from your home while putting systems in place to prevent mice from returning. Call today to find out more about our residential pest control services.
Previous
Next