Let Aiken Help Keep Your Aiken Business Pest-Free
November 28, 2019
Aiken Pest Control offers residential pest services around South Carolina, but we also offer commercial pest control services. Keeping pests out of your business is just as important as keeping pests out of your house. Pests can cause expensive property damage and can destroy materials and products. They can be dangerous for employees and customers, and can cause negative reactions that can affect your business for years. Find out what pests may be a problem for your business and take a look at how we can help.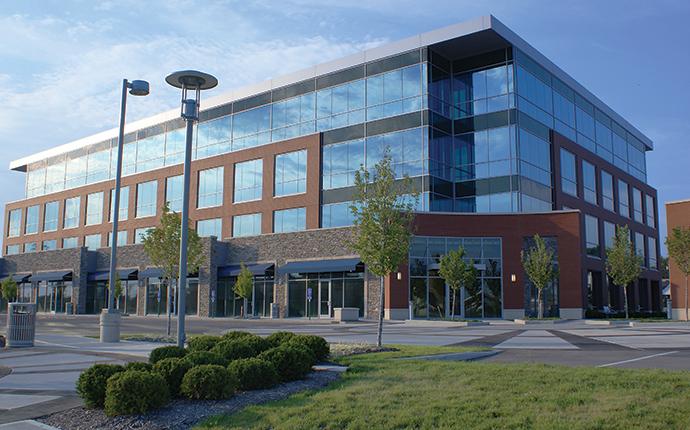 Can Aiken Pest Control Help Your Business?
Aiken services many kinds of businesses. We help businesses in the food industry such as restaurants, factories, warehouses, and grocery stores. We also take care of pests in educational and healthcare settings where cleanliness and appearance are paramount. Finally, we service businesses in the hospitality field. Whether you own a hotel, an apartment complex, rental houses, or other business, nothing will scare away customers faster than a few too many cockroaches. If you have a pest problem in your business, call to find out if Aiken Pest Control has the correct treatment for you.
Pest Control For Food-Related Businesses
A business in the food industry can be especially susceptible to pests. Many bugs and rodents are attracted primarily by food. In these industries, cleanliness is important when it comes to preventing pests. Some pests to watch out for in a food-related business are cockroaches, fruit flies, moths, and mice. If pests appear in a food-related business, it's important to call professionals who can safely treat the building without using dangerous chemicals. Aiken has safe and efficient treatment options that won't contaminate your food.
Pest Control For Educational & Healthcare Industries
Businesses in education and healthcare industries have a reputation to uphold, and pests on the loose can cause a lot of damaging reviews and loss of clients. Pests like mice and rats can transmit dangerous diseases to already vulnerable populations. Some other pests to watch out for at schools, clinics, and daycares are spiders, stinging insects, flies, and cockroaches. Many of these can cause harm to both customers and employees, so it's best to contact Aiken right away before they can wreak havoc.
Pest Control For Hospitality & Property Management Companies
Nothing can turn away customers from a hotel or apartment faster than bed bugs. (Well, except maybe a cockroach infestation, mouse droppings in the hallway, or ants crawling over every surface in the kitchen.) Hospitality businesses are highly susceptible to pest invasions. Unfortunately, you can't control how tenants treat their home or how well they clean the space while they're staying. You can, however, control how well you clean after your guests leave and you can invest in effective pest control. Protect your guests by infesting in year-round pest control from Aiken. We'll help you keep your property spotless and pest-free so you can invite more guests.
No matter what type of business you own, Aiken Pest Control is happy to provide commercial pest control in South Carolina. Pests can carry diseases, destroy property, and frighten customers and employees away. Aiken Pest Control will stop pests in their tracks--so you have one less thing to worry about. Call now to learn more about your pest control options.
Previous
Next