Preparations South Carolina Residents Can Take Against Termites In 2019
February 13, 2019
The season for termites is coming up and we want you to be prepared. These pests eat wood, so once inside your home, the damage they cause can be devastating. Don't let their size fool you. A colony can number anywhere from 60,000 members to over 1 million! Bit by bit, termites will eat away at the wooden structures of your home. Termites cause $5 billion worth of damage every year in the United States alone. Don't let them destroy the home you have worked so hard to build!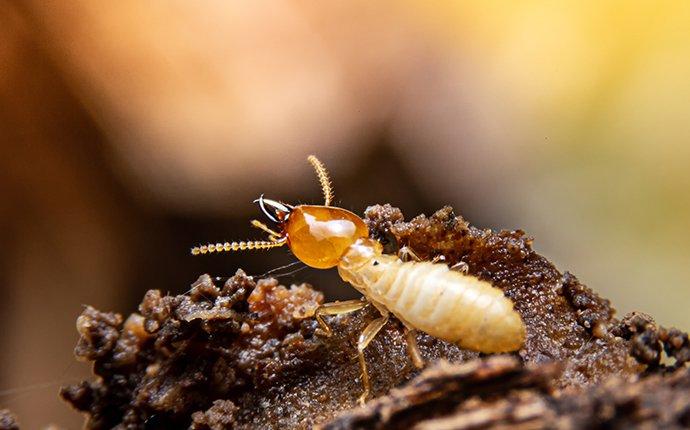 The nest of a termite colony is built underground, allowing them to survive and remain active through the colder months. During the cooler weather, they go deeper into the ground. As the weather begins to warm again, termite activity will increase and swarmers will be out in full force. Swarmers are termites that have a specific job within the colony to reproduce and start new colonies. These termites also look different from other termites. They have a set of long wings and which are dark in color. You may see them flying around your yard or inside your home. The wings that they shed may also be noticed around the house. If you notice these swarmers, it's likely you have a termite invasion either on your property or very close by.
There are other signs termites leave behind and every homeowner should consider inspecting both the exterior and interior of your home for these signs. Mud tubes are commonly formed by termites along the foundation of your home, as they use them to travel through. If you have wooden structures inside your home that appear to be crumbling, it's worth further investigation. Termites tunneling through and eating the material could be causing the damage. Termites can also cause sagging floors and ceilings, as well as bowed walls.
How To Keep Termites Out Of Your Home
Our weather here in South Carolina is just right for termites. The warmth and humidity are what they love. It allows them to thrive, which means we need to be extra careful. It's important to understand all the warning signs termites can leave behind, as well as how you can prevent these pests from entering your home in the first place. Because termites love our climate here in South Carolina, it's crucial to prepare yourself for the upcoming termite season.
Here are some helpful tips:
Replace damp or damaged wood. These are termites first choice for a meal, and they will move on to other sources of food if they can't find what they need in your home.

Repair any leaks that may produce water-damaged wood.

Eliminate water or moisture sources around your property.

Check under mulch and in wooden debris, such as logs, in the yard. If you find termite activity around your home, it's likely they have found your home, as well.
If you believe you have a termite invasion or want help preventing one, professional pest control will play a key role. Eliminating termites is nearly impossible with DIY treatments alone.
Aiken Pest Control offers two termite control systems; Termidor® and Sentricon® System with Always Active™ to eliminate termites. Give us a call today to learn more about our professional termite control options and which one would work best to solve or prevent termite problems on your property.
Previous
Next