Preparing For A Pest-Free 2019
December 28, 2018
As you ring in the new year, you might want to do it pest-free. While pests might be the last thing you are thinking about as you prepare for New Year's festivities, they can be the one thing that ruins your 2019.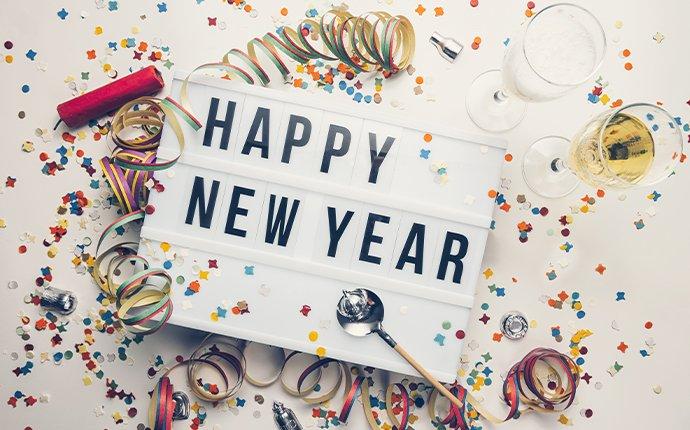 There are many prevention steps that homeowners can take to guard against common winter pest threats like mice and rats. Beyond that, taking steps in pest control in the winter can help mitigate pest presence in the spring and summer. The professionals at Aiken Pest Control can help you keep your home protected all year long.
Prevention Steps In Winter Against Mice & Rats
Rodents like to come indoors during the winter for food and shelter. It gets harder to hide from predators as the trees lose their leaves and other shrubbery dies off. Food also becomes more scarce outdoors in the winter.
Eliminating food sources for mice and rats is one way to deter them. Properly sealing your home is another. You can do these things by:
Storing food in glass or hard plastic containers with tight-fitting lids.

Cleaning up spills, sweeping up crumbs, and vacuuming often.

Putting pet food out only at feeding time and keeping it stored in airtight containers.

Inspecting your home for holes, tears in screens, missing vent covers, and repairing them promptly.

Cutting back trees and brush that overhang or touch your house to eliminate "bridges" for pests to get onto your home.
Taking these steps can help reduce even more winter pests such as fleas, spiders, bats, and more.
Planning For Spring & Summer
Reducing the presence of one pest often helps reduce the presence of others. Any repairs that you make to your home in the winter will help keep warm-weather pests out as well. Taking measures outside your home during the winter can reduce spring and summer pests. Keep woodpiles stacked and stored off the ground and a distance away from your home. Check the wood before you bring it inside. Cut back dead brush, prune shrubbery, and clear gutters. Aerate mulch landscaping and compost piles. And clear and bag up fallen leaves. These steps can help keep termites, carpenter ants, and bees away from your home when the snow melts.
Professional Pest Control For 2019
At Aiken Pest Control, our quarterly service plan helps keep your home pest-free all year round. We use environmentally friendly methods of pest control and we guarantee our work. If you have pest problems between visits you can rest assured that we will remedy the problem for you. This is a great time to set up a year-round pest control plan with us so that you can start off 2019 pest free!
Previous
Next