The Best Way To Keep The Bed Bugs In Aiken At Bay
January 5, 2023
Bed bugs are elusive insects that will do anything to stay close to where you rest. Typically, they hide in crevices and narrow cracks. However, it's important to note that bed bugs shelter not only in beds but where there is the optimum temperature for survival. So, if you discover a bed bug infestation, hire a bed bug pest control service for your home from Aiken Pest Control and receive the best pest control in Aiken. In this post, we will look at the dangers of bed bugs, why DIY bed bug control options do not work, and the best way to get effective bed bug control programs.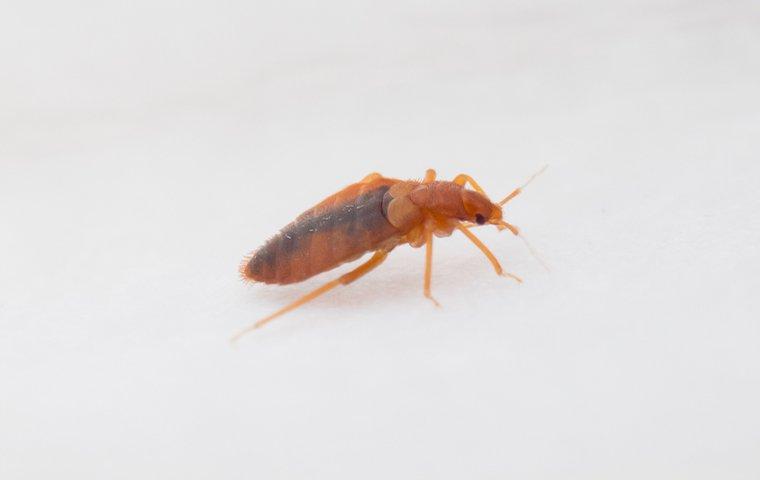 Bed Bug Infestations Can Happen To Anyone
We may collect bed bugs when you visit a hotel, friend's home, or dorm room with a bed bug infestation. Unknown to you, a single bed bug can get in your luggage, laptop bag, or purse and travel with it using the train or bus. You may also pick up a bed bug in a yard sale, a thrift shop, or a piece of second-hand furniture. So, you see, you can carry a few bed bugs from anywhere and, after a few months, have an infestation in your home.
Are Bed Bugs Dangerous?
The most prevalent health problem with bed bugs in Aiken is the itching effect after their bite. Most people experience welts or red bumps on the skin a few days or weeks after the attack, but some do not experience any reaction. The danger of the bite is that excessive scratching can damage the skin and allow pathogens that can cause a wound. Consult a doctor if you see signs of infection in the itching section.
Although the health risks are minor, the question remains: "Are bed bugs dangerous?" These pests can disrupt your daily routine by causing sleep loss and spending time and money treating bites, especially if all this affects your job performance.
DIY Bed Bug Control Is A Waste Of Time And Money
It's fascinating to learn cool DIY bed bug remedies but the problem with this approach is that DIY methods can land you in more problems than when you first started noticing bed bugs.
Here are some reasons why DIY bed bug treatments are a waste of money:
Heat can lead to Fire Hazards: It is a bad idea to increase indoor temperatures to 113°F to kill bed bugs. Using gas or electric heaters to maintain the desired temperatures can lead to fire hazards.
The Hidden Bugs: Bed bugs are masters of hiding. They are small and flat and can sleep on book pages, furniture, electrical outlets, and walls. You will take weeks to kill bed bugs from one piece of furniture and still discover more bed bugs in other sections.
The Infestation Can Get Worse: Bed bugs are rapid breeders. A do-it-yourself approach may take weeks, giving bed bugs more time to breed and worsening the infestation.
Dangerous Chemicals: Spraying bed bugs control sprays will pollute your indoor air affecting your family members and pests who inhale the chemicals. As a result, it could trigger different types of respiration issues.
Like the experts at Aiken Pest Control, bed bug treatment is a process for the pros. We offer reliable services for local pest control for bed bugs.
The Best Way To Completely Get Rid Of Bed Bugs
The complex process of removing bed bugs from your home or business premises in Aiken requires the services of pest control experts from Aiken Pest Control, who offer the best bed bug pest control near you. An experienced pest control specialist will follow our inspection and treatment guidelines to deliver a bed bug-free home.
Bed bugs are highly shifty insects that can significantly impact your daily routine because they will affect your sleeping patterns. If you are in such a situation that leads you to the path of wondering how pest control can kill bed bugs, contact Aiken Pest Control and get all the answers you need. Our Aiken pest control specialists are ready to inspect your home and deliver a report with the best solutions for your infestation.
Previous
Next