What Are My Termite Treatment Options In The South Carolina Midlands?
April 23, 2019
In South Carolina and all over America, termites are the most destructive pests to homes and businesses. In fact, termites cause property owners a cumulative amount of 5 billion dollars in damage every single year. These tiny wood-eating insects make their home inside your home, feeding on the wooden structural beams that keep your building standing tall and sturdy, which could have the potential to cost you thousands in repairs. In addition, termites tend to avoid the light, meaning they could continue munching away inside your home or commercial facility for years before you even realize they have invaded.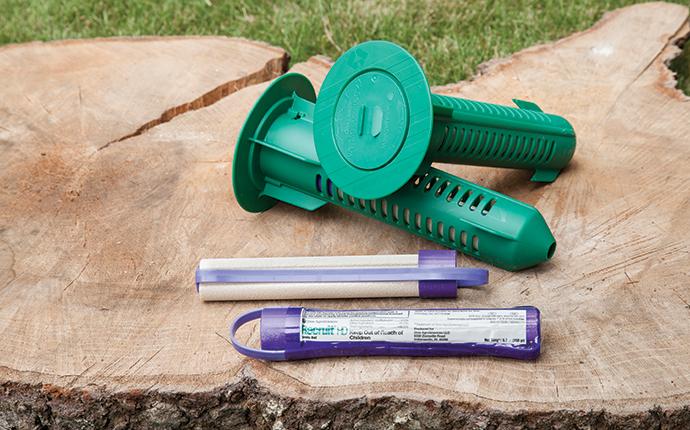 Why Pest Control Is Worth It For Your Property
When it comes to keeping pests like termites off your property, only help from a team of experienced pest control experts can do the job right. The pest technicians from Aiken Pest Control have years of experience dealing with pests big and small, and termites are included in that list of pests. Termite signs are easy to miss if you're not trained in what to look for, which is why a licensed pest expert will conduct a thorough inspection to nail down the exact location of your termite problem. When you sign on with Aiken, you get our quality treatment and preventative options. Treating for termites is a great way to rid your property of a termite infestation, but it is imperative to have a prevention plan in place as well so that your property is never reinfested.
How Aiken's Pest Treatment And Control Works
Depending on whether your commercial or residential property has already been infested or not, we may suggest different steps for you to take. For properties that termites have already invaded, we will implement the liquid termiticide Termidor® to act as a bait for termite workers. As soon as termites come into contact with this product, the slow-acting poison will be passed from worker to worker, eventually coming into the nest and reaching the queen. Once the queen dies, the rest of the colony will also die.
However, if your property has not yet been infested, it is important to get the best termite protection you can before they have a chance to invade. The Sentricon® Termite Colony Elimination System is perfect for keeping termites from targeting your building. Sentricon® is a baiting system that targets termites looking for a meal. These baiting stations are set up around the perimeter of your property, and because termites find the Sentricon® bait more desirable than wood, they will always target these stations instead of your home or business building. The active ingredients inside the bait are then taken back to the colony, which will spread and eliminate the entire termite colony.
How You Can Have Long-Lasting Pest Control
At Aiken Pest Control, we understand the frustration termites bring to property owners. When you partner with Aiken, you have access to our highly trained pest technicians, all of our treatment options, and our preventative control measures. Additionally, we want to make sure you have only the best termite protection possible, which is why we will work with you to come up with a unique protection plan that is specific to the needs of your property. At Aiken Pest Control, we want you to have the long-lasting termite protection you deserve, and we'll work hard to make sure that's what you get. Contact us today and keep your property termite-free year-round.
Previous
Next