What To Do If You Experience Spring Cockroach Problems Around South Carolina
May 7, 2019
There is no pest like the cockroach. No other pest can withstand as much environmental stress as cockroaches without dying or at least being seriously injured. No other pest can live for weeks without their heads, and no other pest would be able to survive nuclear fallout like a cockroach could. Whatever way you spin it, cockroaches are unique in pretty much every way but one. They are pests, and just like other pests, they invade our homes and cause problems. Here are some factors that can lead to cockroaches getting into your home.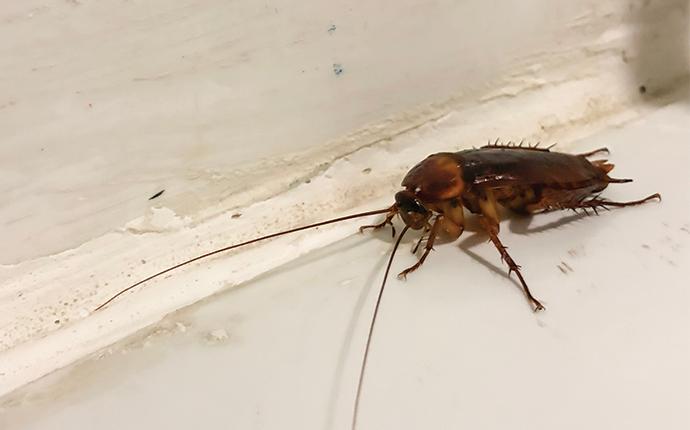 Factors That Can Lead To Cockroach Infestations
Cockroaches are drawn to homes by three major factors, food, water, and harborage. Here are some ways your home may have these things.
A leak in your basement or crawlspace that causes the area to be particularly humid and attractive to roaches.

Food or organic materials under appliances that cockroaches seek out for sustenance.

Tight spaces around your home where cockroaches can hide.

Accessible sewers and drains that give cockroaches a way into your home.

Gaps or cracks through your foundation, around exterior piping, vents, and air conditioning units that cockroaches can squeeze through to get inside.
Do's And Do Not's With Cockroach Control
When it comes to keeping cockroaches out of your home, there are some things you should do as a homeowner and some things you should cautiously stay away from.
Do's: One thing you can do to protect your home against cockroaches is to seal up the exterior of your home. Look around for the gaps and cracks mentioned above and seal them off using a high-quality caulk and caulking gun. Another thing you can do is clean those tight and forgotten areas of food and organic materials cockroaches will invade to find. Finally, search out and fix any leaks or water build up in and around your home and consider installing dehumidifiers in particularly humid areas of your home.
Do Not's: We do not advise the use of any store-bought cockroach control, especially ones with dangerous chemicals. If not used right, these products can be harmful to more than just cockroaches but humans and pets as well. Keep in mind that cockroaches are extremely resilient pests that require an extra punch to eliminate. This can make other DIY methods ineffective as well, and leave you with more stress than when you started.
How Aiken Can Help
When you choose Aiken to help with your pest problem, you get the best solution possible. Not only are our technicians trained to use exactly the right amount of pesticides when getting roaches out, but they are trained in exclusion methods to keep cockroaches away from your property for good. If you are looking for an answer to your pest problem, we have it here at Aiken, so give us a call today!
Previous
Next