Professional Pest Control For Cayce, SC Property Owners
Aiken Pest Control has been dealing with South Carolina pests since 1967, which means you can trust the pest control needs of your Cayce, SC residential or commercial property to our dedicated, friendly, and highly trained pest professionals. Cayce's position along the Congaree River provides ample food, water, and shelter for insects, rodents, and other wild critters, allowing them to thrive in our area. Protect your Cayce property from the many pests that unfortunately also live in Cayce by implementing a residential or commercial pest control program from Aiken Pest Control. At Aiken we are committed to total customer satisfaction, in fact, some of your neighbors have been our customers for over 40 years! Find out why today; call Aiken Pest Control to learn more about our highly effective pest control services.
Home Pest Control In Cayce, SC
Trust Aiken Pest Control to eliminate ants, spiders, and other house-invading pests from your Cayce home. At Aiken, we are committed to protecting both property and people from the potential dangers that South Carolina pests can introduce. We know that your home is very different than your neighbor's home, your brother's home, and your mother's home. We realize that each home we serve should have its own unique pest control program in place, and we will work hard to protect your home year-round with our customized residential pest control services. We will always start by having one of our trained professionals provide you with a free, no obligation interior and exterior home inspection. During the inspection, we will identify existing pest problems, locate potential pest entry points, and point-out conditions in and around your home that may be attracting them to it. Then, based on the results of our inspection we will then develop a pest control program that meets the specific needs of your home and family. Give us a call to learn more about our year-round residential pest control program, and see what it's like to never have to worry about pests again!
Damage Powderpost Beetles Can Cause In Cayce, SC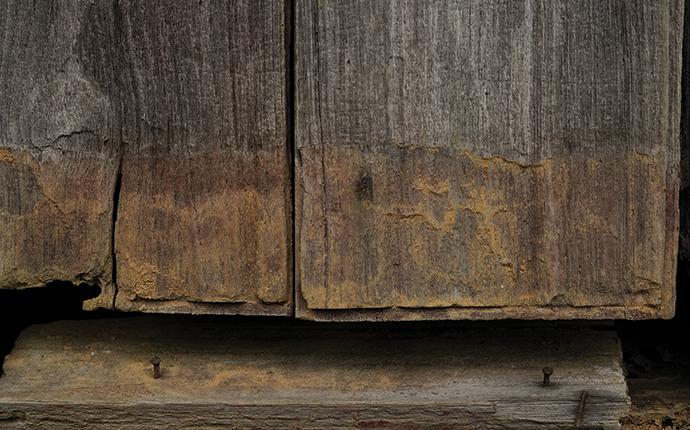 Before we talk about what damages powderpost beetles cause, let's first talk about what a powderpost beetle is. Powderpost beetles are small wood-boring insects, which, if left alone can cause extensive and expensive damages inside of Cayce homes. Powderpost beetles have the potential to damage structural wood including molding, wood panels, and fixtures; they will also attack wooden furniture, and antique items that are made of wood. These destructive beetles prefer to feed on hardwood, but may attack some softwood (pine) as well. If powderpost beetles are infesting wood inside of your home you may see piles of sawdust, along with numerous small holes that are about 1/16th to 1/8th of an inch in diameter, and lines of wood dust on the surface of the wood that they are infesting. If you ever notice signs of powderpost beetles inside of your Cayce home, contact Aiken Pest Control immediately. Our professionals will quickly perform an inspection, and if these pests are discovered, provide an appropriate treatment.
Bed Bug Treatment Options For Homes and Businesses In Cayce, SC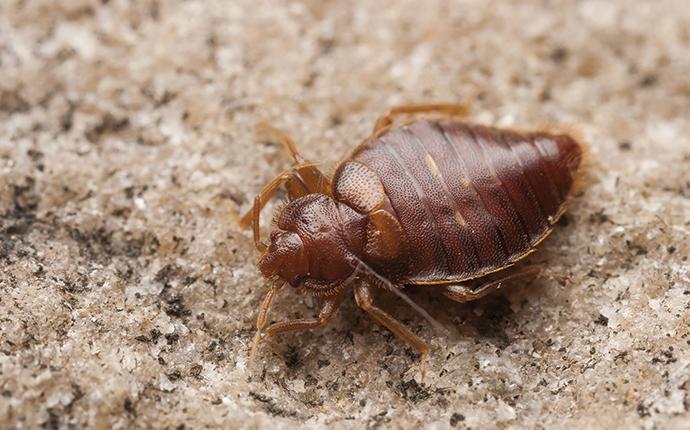 While we hope you never need our bed bug control options, the truth is that bed bugs are found in almost any public place and the potential of coming into contact with them is ever-present. With the help of our bed bug experts and our highly effective bed bug treatment options you can be sure that any bed bugs found living in your residential or commercial property will soon be a thing of the past. To find and eliminate bed bugs from Cayce properties we offer the following services/treatments:
Bed bug dog inspections - Our trained bed bug dogs offer the benefits of being able to detect infestations that are not visible to the human eye, they work quickly and accurately, and they cause minimal disruption.

Conventional bed bug treatment - This method of treatment is a guaranteed, effective method of eliminating bed bugs on contact.

Bed bug heat treatments - Our heat treatments are very effective, environmentally responsible, and guaranteed.

Bed bug mattress and box spring encasements - Bed bug encasements work to protect your mattresses and box springs from bed bugs in the case of an infestation; saving both time and money.
Call us today to learn more about bed bugs and Aiken Pest Control's bed bug control options.
Commercial Pest Control Solutions In Cayce, SC
Accurate pest identification, a customized pest management program, the use of Integrated Pest Management strategies, compliance with industry regulations, and providing comprehensive documentation are all the ways that Aiken Pest Control protects Cayce businesses from pests. At Aiken, we have over 50 years of experience protecting businesses, product, customers, and employees from pests and their dangers and damages. Other benefits of partnering with Aiken Pest Control for your Cayce pest control needs include:
We update our treatment procedures constantly, ensuring that your business is receiving the most modern, up-to-date commercial pest control services possible.

Our pest control services are cost-effective, protecting your business from pests and protecting its bottom-line.

Our professionals are continuously being trained and educated.
Contact us today to learn more about our continuous, year-round commercial pest control services or our targeted commercial pest control services which include: bed bug treatments, wildlife control, termite control, and mosquito control.