Professional Pest Control For Chapin, SC Property Owners
Known as the capital of Lake Murray, Chapin, South Carolina has all the elements of a great town. Its proximity to Lake Murray allows residents plenty of opportunities to explore nature through boating, fishing, swimming, and other water sports. But Chapin also has all the pests that come with great towns! But don't worry, with Aiken Pest at your side, you can enjoy all that life in Chapin has to offer without the drawbacks of having pests invading your residential or business property. We have your back!
Home Pest Control In Chapin, SC
Chapin is a small town, with just over 1,000 residents. For these residents, Aiken Pest is the perfect option when it comes to pests of any kind. Some common South Carolina pests are:
Ants

Spiders

Rodents

Wasps

Bees

Yellow jackets

Mosquitoes

Termites

And more
Aiken Pest can keep these pests out of your home. For any pest problem, no matter how large or small, call Aiken for a consultation and a customized treatment plan to get pests out and keep them out. The sooner a pest problem is taken care of, the better. Many pests can cause serious damage to property or harm to a family. Chapin's proximity to Lake Murray can increase the presence of bugs, but Aiken Pest can keep your home and your yard clear year-round.
3 Things Every Chapin, SC Resident Should Know About Bed Bugs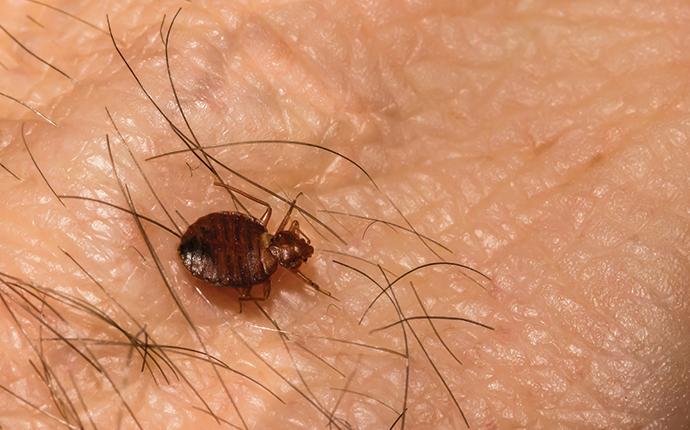 One difficult pest that South Carolina residents need to worry about is bed bugs. Some people think bed bugs can only become a problem when staying in hotels. However, even without leaving home, you could find yourself with a bed bug infestation. Here's what you need to know:
Bed bugs can travel on anyone, in luggage, or clothing. They can be picked up in hotels, but also airports, restaurants, buses, trains, and other public places.

Once bed bugs get inside your home, they can multiply quickly and are extremely difficult to eliminate. You must eliminate every bed bug at once or they'll continue to breed and cause problems for you and your family.

Bed bugs usually bite at night. You'll find multiple bites, often in a line. They can be found in any area of exposed skin and are incredibly itchy and uncomfortable.
If you think you have bed bugs in your Chapin home, call Aiken Pest to assess the situation and help you create a bed bug treatment plan to eliminate these terrible bugs once and for all.
How To Protect Your Chapin, SC Home Or Business From Termites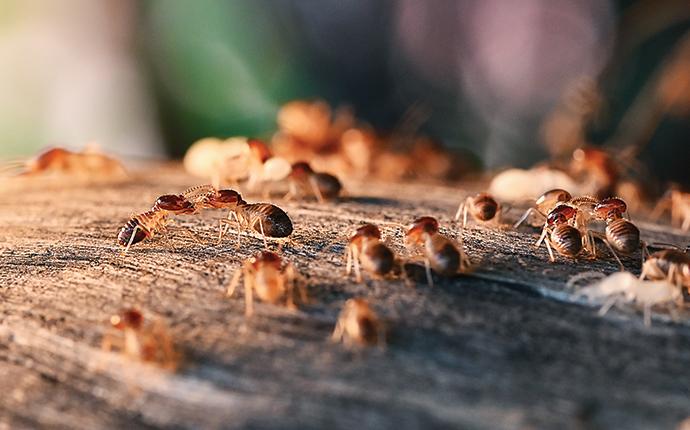 Termites are among the worst pests because of the damage they cause to properties. Termites eat cellulose, which can be found in wood. If they get into your home, they can destroy the wooden structures of your home, and can also destroy furniture, cabinets, and other wooden items. You may see shed skins or wings as evidence, or sawdust from their tunnels. In severe cases, the floor of your home may become uneven, or you may see swelling in your walls and ceilings. Doors and windows will stick when you try to open them. This damage can be irreversible and often isn't covered by insurance. If you suspect that you might have termites on your property, call Aiken Pest immediately for help. We can identify the cause of the problem and create a plan for termite elimination. Aiken can also set up preventative termite baiting systems to keep your house free of termites before you have a problem.

No matter what brought you to Chapin, Aiken Pest is here to make sure you have the best experience in this lakeside town, free of pests and free to enjoy all that Chapin, South Carolina has to offer.
Commercial Pest Control Solutions In Chapin, SC
Chapin is home to important businesses. As construction continues on the business and technology park, Chapin has become home to more commercial businesses. Commercial buildings are not immune to the same pests that haunt residential areas. Termites can wreak havoc on a commercial building, birds can frighten away customers, hornets can put your employees at risk. There are many reasons to keep pests away from your commercial buildings, as they can cost unnecessary time and money. If you find your office flooded with ants, or your warehouse crawling with mice, it's time to call Aiken Pest. At Aiken, we have the tools and equipment to help residential and commercial buildings confront and eliminate pest problems. Don't let bugs keep you away from Chapin, let Aiken take care of pests so you can take care of your business.