The world is filled with roaches. Does that sound extreme? Experts estimate that there are over 4,500 species of cockroaches in the world. The good news is that we don't have nearly that many species in the United States. Some estimate that only 55 cockroach species are found in the United States. Want to hear even more good news? We only commonly find a handful of pest roach species living inside Aiken homes. But that is where the good news ends. Cockroaches are terrible houseguests. While it is often a gross topic, there are things you should know about cockroach behavior because it can help you deal with roaches without using cockroach control products. If all-natural roach control interests you, you'll find some great tips here. Join us as we look at common roaches in Aiken, what roaches are attracted to in your home, all-natural prevention tips, and what your Aiken Pest Control technician does to get rid of cockroaches.
Before we get started, we want to remind you that help is available if you are currently dealing with a cockroach infestation and want those roaches gone quickly. Jump over to our contact page and request assistance with cockroach pest control in Aiken. We'll send someone over to answer your questions and offer treatment options to arrest your roach infestation. Now, let's get into our complete guide to cockroach control for Aiken homes. We have some fun cockroach facts to share with you.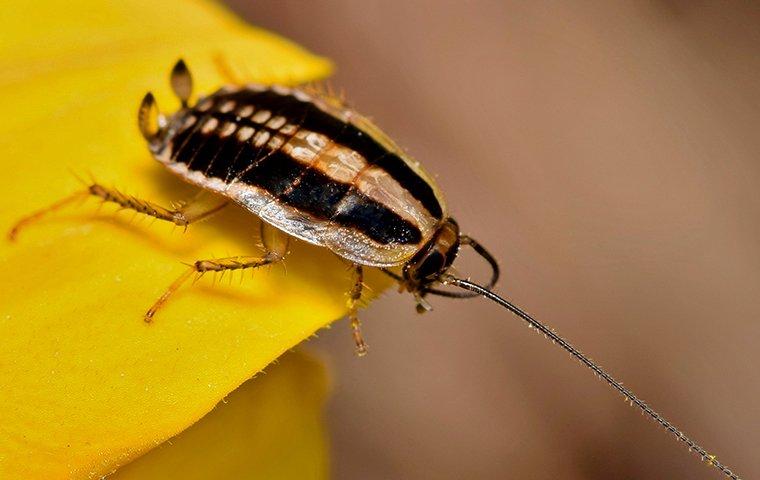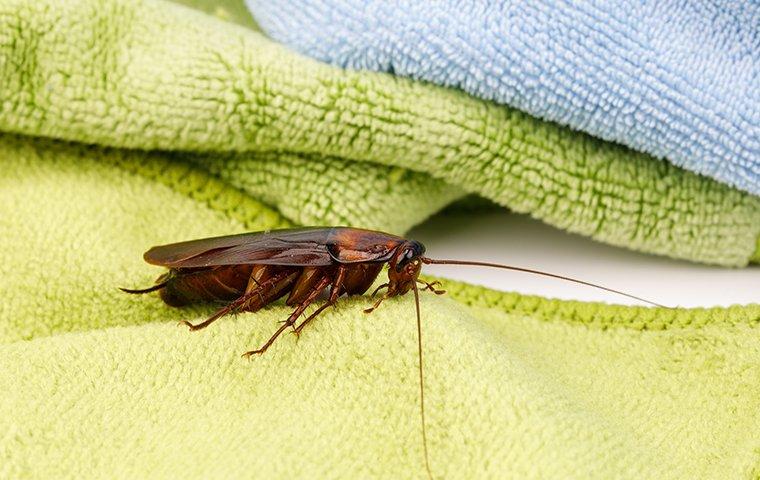 The Different Types Of Cockroaches That Invade Homes
There are basically two types of cockroaches: roaches that are active at night and roaches that are active during the day. The daywalkers are more annoying but don't present the same risks. Let's begin by looking at why this is the case.
Wood roaches are the most common diurnal (daytime) roaches we find in Aiken homes. These pests climb out of electrical outlets and light sockets on your porch or screened-in back deck. They also show up on the interior of your home. You're going to see these roaches because they don't have a problem with light—in fact, they're attracted to light. When you see them, keep two facts in mind:
Wood roaches don't prefer to live in your home. They are outdoor cockroaches. If you find a cockroach in your house and determine that it is a wood roach, find comfort in knowing that it is likely to go back outside. Take steps to seal entry points after dark and you may not have these roaches getting inside again. Keep in mind that if you trap some of these roaches inside, they will not likely live long. They have a high moisture requirement.
Exterior lighting is often a factor in attracting wood cockroaches. When you keep lights off at night, you reduce the attractant that can cause wood roaches to accidentally visit the interior of your home.
When wood roaches become a problem, they are annoying, but as annoying as they are, at least you know you have a problem. Cockroaches that are active at night will hide from view, and you may not know that they're impacting your health and damaging your property until your infestation becomes large enough for roaches to show themselves.
In Aiken, we have three common nocturnal (nighttime) cockroach species. They are German, American, and Oriental cockroaches. Each has unique food, moisture, and habitat preferences.
German Cockroaches: These small roaches are tan and have two black stripes that look like an equal sign. They are widely considered the most common home-infesting insects in the world. They do well in structures because they have a low moisture requirement and tolerate food scarcity. If you have these roaches in your home, it is time to contact a licensed professional. It is likely that you will not have success controlling them.
American Cockroaches: These large cockroaches are a chestnut color and have two dark spots on yellow between the head and wings, which may look like a figure eight in certain lighting conditions. While American cockroaches are more than capable of permanently infesting your home, they may not. These roaches (often called palmetto bugs) like to live outside and hide in moist habitats, such as under leaf litter. If they can't find humid spaces within your home, they may not stay permanently. Moisture control and a high level of sanitation can deter these roaches.
Oriental Cockroaches: These roaches are entirely black. You'll find them hiding in trash receptacles—or in the juices underneath. Sorry. It is gross but true. Oriental cockroaches are strongly attracted to damp conditions and rotting organic matter. But this is somewhat good. You have more success deterring this species with sanitation and moisture control than with American cockroaches.
Now that you know a little about cockroach preferences and how these preferences may help with cockroach pest control, let's look at how roaches impact your health. Understanding the dangers of having roaches in your home can motivate you to take appropriate steps to get them out and keep them out.
How Are Cockroaches Dangerous?
The World Health Organization (WHO) best describes cockroaches. They are "unhygienic scavengers in human settlements." The primary reason cockroaches are dangerous to people is that they touch things that are dirty and then carry invisible organisms to areas that are supposed to be clean. You would prepare food on a cutting board, but not on the lid of your trash bin or the cover on your toilet. Once again, it is gross to think about, but cockroaches crawl on dirty things as they feed on dirty things. When they walk over cutting boards, counters, dishes, silverware, and other items, they are likely to contaminate them.
Nocturnal cockroaches can make you sick without you seeing them in your home. As they explore your kitchen, pantry, bathroom, and other areas, they can spread microorganisms around. It is strongly suspected that cockroaches spread thirty-three kinds of bacterial disease, seven human pathogens, and six parasitic worms. On top of this, their presence inside homes increases trips to the hospital for asthma-related symptoms.
What about diurnal cockroaches? Wood roaches don't make people as sick as other pest roaches. They tend to feed on natural food rather than get into trash cans to eat rotten food. Behaviors like this reduce their exposure to microorganisms that impact human health. But wood roaches aren't harmless. Their continued presence inside your home can aggravate asthma symptoms and increase the risk of hospitalizations for anyone in your home with asthma.
It is best not to have any cockroaches in your home. When you take steps to drive them out with all-natural cockroach control, you reduce the risk of illness because all-natural methods include sanitation. Since the cockroaches in your home pick up harmful microorganisms in dirty places, reducing their ability to come in contact with dirty things will reduce sickness.
Useful Cockroach-Prevention Tips
We touched on some of the ways you can naturally deter cockroaches. Let's dig in a little deeper and look at some examples.
Exterior trash management keeps cockroaches out of your trash. Clean your receptacles to remove odors that attract roaches. Make sure you have covers on your receptacles that create a seal. Remove your trash from your property weekly to prevent strong odors.
Manage your interior trash to prevent odors and keep cockroaches out. Keep in mind that a clean receptacle will prevent cockroaches from spreading germs.
Keep the surfaces in your kitchen clean and deep clean around appliances. Cockroaches squeeze into tight spaces to feed on grease, oil, and other organic debris. A cockroach only takes a second to come out of some dirty hiding place and climb on things you expect to be clean.
Clean your bathroom routinely. Cockroaches can go from your bathroom to your kitchen pantry faster than you can possibly imagine.
Protect all your food. It helps to store foods in sealed containers. It keeps the scent of food inside and cockroaches outside. Also, you should know that a cockroach can chew through cardboard and paper packaging.
Address all moisture problems in your home. A leaking faucet or showerhead increases humidity and provides a constant water source for cockroaches.
Remove clutter. Cockroaches hide in tight spaces and have a preference for paper, cardboard, and clothing because they feed on these materials.
Use expanding foam and a caulking gun to seal exterior openings and potential entry points.
Repair screens, weatherstripping, door sweeps, and other protective building materials to keep roaches out.
Remove leaves and other organic material near the exterior of your home to reduce cockroach activity.
All-natural cockroach prevention is a great way to stop cockroaches. In most cases, these steps are all that are needed. But, German cockroaches require more control, and sometimes conducive conditions can lead to a roach infestation that needs professional control.
The Most Effective Cockroach Control
Contact Aiken Pest Control for cockroach control in Aiken. We offer trusted cockroach treatments to arrest infestations and also have ongoing pest control services that work to keep cockroaches out of your home. Reach out to us to learn more or to schedule service. We're here to help!