South Carolina is home to many animals. Fortunately, most of them don't make a nuisance of themselves. Of the animals that do accidentally cause trouble for humans, many of them don't come into our yards. We don't know the last time someone had a mink problem – or wild pigs taking over. And, of course, it is nice to know that bobcats, coyotes, and black bears mostly stay where they belong. So, which animals will have you on the phone with your local area wildlife expert? Join us as we look at a few common wildlife pests in Aiken, the impact nuisance wildlife can have in your yard, how you can deter wildlife problems, and how a wildlife management company like Aiken Pest Control can help. If you have immediate questions regarding a pest animal, contact us at any time. It is easy to get answers to your questions about service options for wildlife control in Aiken simply by using our Contact Us page. Give it a shot. We look forward to hearing from you. With that said, let's jump right into our subjects for today!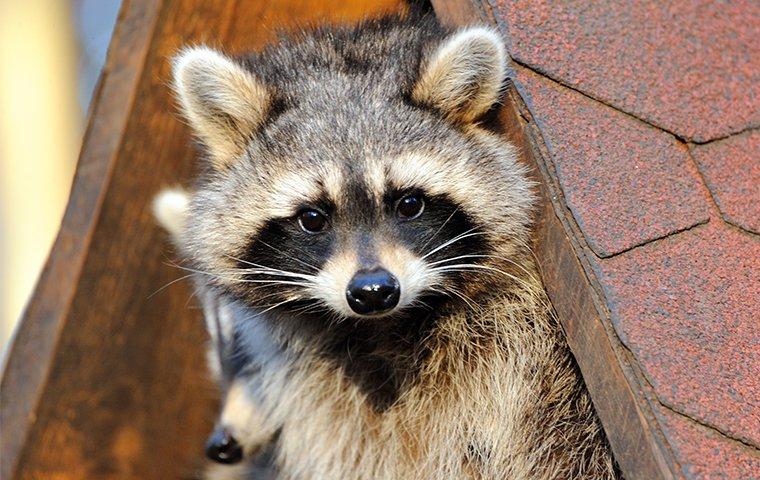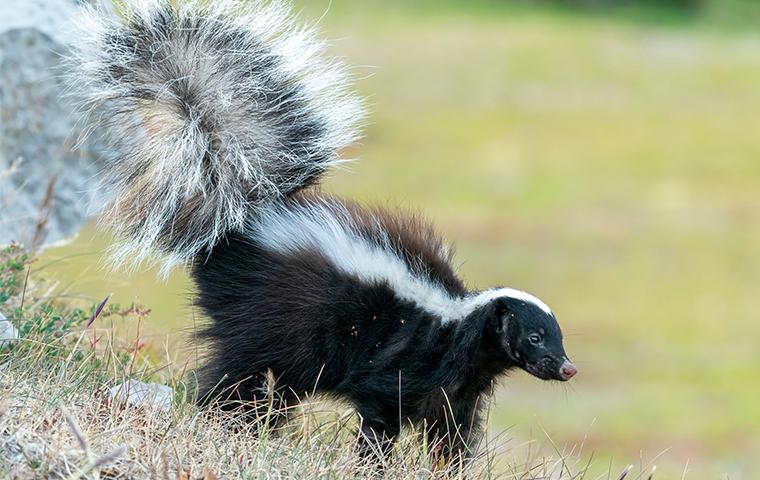 Understanding Nuisance Wildlife: Common Species And Their Behaviors
The first issue to address with wildlife control and prevention is to figure out what animals are considered a wildlife management problem. Not all animals are treated the same because some carry greater risks. Let's begin by looking at a few animals we don't deal with.
Predators: We mentioned a few common predators above. If you have a bobcat, coyote, black bear, fox, or even an alligator come into your yard, it is time to call animal control. They deal with animals that present a direct threat to your safety and well-being. Animal control will also help you with domesticated pest issues, like stray dogs and cats. You wouldn't contact a wildlife management company, like Aiken Pest Control, to deal with these animals.
Raccoons: A common pest near wooded areas are raccoons. They are scavengers that get into trash receptacles when searching for something to eat. These little striped, furry animals look like (and act like) bandits. Don't underestimate what they can do with their dexterous digits. A raccoon can pull a coin out of your pants pocket with nimble fingers.
Opossums: When these furry critters with their white faces, pointy teeth, and sharp claws come into your yard, you might worry for your safety. But they're mostly hiss and no bite. They're also prone to feigning death when humans come near. While this might sound cute, it is a bit unpleasant as they excrete a foul odor to convince predators of their demise. Apart from this, these animals will dig in your yard for insects, knock over your trash receptacles for a bite to eat, and get into compost if you have it. They're not picky eaters.
Skunks: These animals need no introduction. We're sure you know that skunks look a bit like black cats with a white stripe down the back. When these potentially stinky pests come into your yard, they can create a burrow underneath structures in your yard, like a deck or porch. They'll want to do this if they find food options in your yard, such as grubs, worms, insects, certain grasses or leaves, and fruit. They'll also take a look in a trash receptacle if given the opportunity, but they don't tend to knock them over.
Bats: In our area, we mostly see little brown bats. These are incredibly beneficial animals. They help with reducing dangerous insects, like mosquitoes. Unfortunately, they can invade attics, wall voids, and other structural hiding places, making them a dangerous nuisance.
Birds: Pigeons, starlings, sparrows, and Canada geese are the most common pest birds. While pretty, they cause issues when they perch or roost on local properties.
Lawn Pests: We have three common lawn pests in Aiken – moles, voles, and woodchucks. These animals may not invade your home, but they may tunnel in your lawn or garden.
Squirrels: These furry-tailed rodents zip around in your yard, run up trees, scramble along tree branches, and use wires as highways overhead. Most of the time, they are content to stay outdoors because they are able to their preferred food sources in nature. But they can get into attics, particularly in fall when temperatures start to drop.
All of the animals listed above are controlled with live trapping or specialized exclusion devices meant to allow them to exit homes and not get back inside. But we have two animal pests in a class all on their own. They invade our space and get into kitchens and pantries. We're sure you know which two animals we're referring to. They are rats and mice. These animals are a public health issue, and such successful breeders that live trapping is not a preferred control solution. It is best to control their populations by destroying the animals. You would not get local wildlife removal for a rodent problem. You would get rodent control, which includes snap traps, clip traps, and bait.
Wildlife pests are not without their issues, as we've already mentioned. But they don't have the prolific breeding habits of rats and mice, and when kept out of areas they shouldn't be, they provide benefits to humans. Some are more beneficial than others. But, in all cases, it is essential to help maintain their populations through live trapping and relocation. What is not beneficial is allowing them to live in your home or on your property.
The Impact Of Nuisance Wildlife On Your Property: Damages And Risks
We're not going to spend much time on this topic, but it is important to mention the risks, as they can provide the motivation you need to take effective steps. Each pest is somewhat different. As an example, skunks can cause quite a stink, and opossums give off that foul odor when they feign death, but the other animals don't do these things. Here are a few common risks and the animals associated with them.
All wild animals can bring ticks and fleas into your yard.
Certain animals knock over your trash and make a mess.
Animals leave their droppings in your yard and on your property. The droppings from birds are a slipping hazard and corrosive to building materials, such as concrete.
Lawn animals damage your turfgrass and may eat plants in your landscaping or chew the bark off trees.
Animals that get into your walls or attic spaces can contaminate these areas with urine and droppings. They also damage structural materials as they enter and exit.
Animals can bite when cornered and certain animals are a rabies risk.
It is best to address these animals with wildlife trapping when they get into places they shouldn't. If you don't have a current issue, we hope you'll take our advice and use the tips provided below to prevent unwanted problems.
Effective Strategies To Deter Nuisance Wildlife: Preventing Encounters
The secret to wildlife and pest control is to alter conditions that promote activity and block access. When your yard doesn't offer what animals are looking for, they are likely to move on to the next yard. Here are some wildlife-specific prevention tips for your Aiken property.
Reduce insects to minimize a food source many animals desire. One way to do this is to replace white exterior lighting. Insects aren't able to detect light in the yellow spectrum, so installing lights that cast a yellow light is a great deterrent.
Clean up nuts or fruit that fall from trees that produce them.
Relocate bird feeders so that they are not near your home.
Trim vegetation in your landscape to get rid of hiding places.
Put dead branches and other wood debris in containers until you're ready to remove them from your yard.
Clean trash receptacles and store trash in covered containers with secure lids.
Keep your grass cut to make your lawn unwelcoming to certain animals.
Install a barrier to block access to the void underneath your deck, stairs, or shed. Hardware cloth is usually the tool for this job.
Trim tree branches that hang near your roofline.
Install guards to prevent animals from crossing power lines to get onto your roof.
Clean your gutters to reduce perimeter saturation and puddles that provide a water source for animals.
Use these tips as a starting point to help you manage animals in your yard. If an animal causes trouble, contact a wildlife expert for assistance.
Professional Wildlife Control Services: Why Hiring Experts Matters
Reach out to Aiken Pest Control for wildlife control services in Aiken. Our technicians have expertise in wildlife management. It is important to hire an expert because we get the results you want. The methods we use will not harm the animals. We will inspect and evaluate your problem before and after trapping to make sure your pest problem is resolved. The products we use are field-tested and known to successfully deter and capture animal pests. Contact us with any questions you have regarding wildlife management in Aiken. You can easily connect with us through our contact page or by phone. We look forward to hearing from you.