Bed bugs are irritating pests that bite and draw blood. While they aren't considered a medical concern, it is definitely not fun to have them in your home. It is also not fun to waste money, time, and energy to get rid of them only to have them continue to plague you. As a leading pest control company that offers effective bed bug control in Aiken, our position is that it is best to hire a professional if you want to know for sure that the bugs are gone. This is really the bottom line.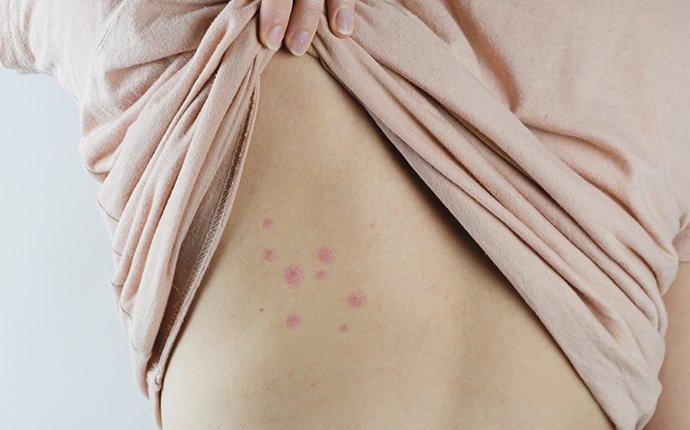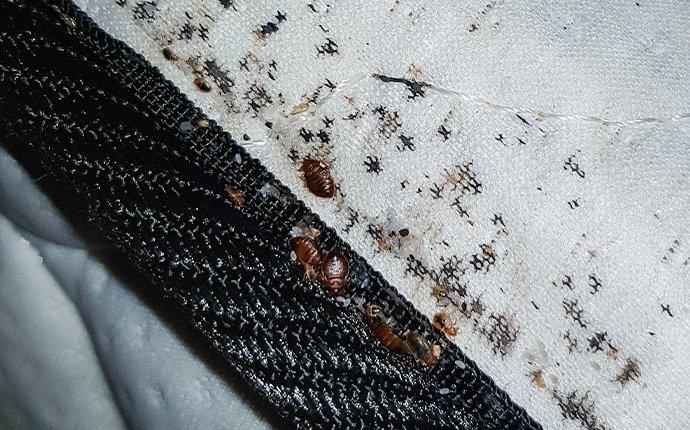 Peace Of Mind
Do you want peace of mind? Professional bed bug control is the way to go. Bed bugs have behavior patterns that can make you think they're gone when they actually aren't. When DIY methods fail, it can drive bed bugs to go into a state of diapause. While diapause is often associated with cold temperatures in a home driving bed bugs into a form of hibernation, these insects can pause their development for several reasons. One of them is access to food (blood meals). When you deter bed bugs from getting blood, they may pause their activity. But they won't pause indefinitely. Professionals take note of bed bug activity and apply field-tested methods to effectively arrest infestations in the areas where bed bugs are found.
Some Ways DIY Methods Fail
We could write several pages on all of the ways DIY bed bug elimination methods fail. Let's carefully consider a few key issues that may arise.
There are many spray products available for bed bugs. If you apply a product that bed bugs can detect, they'll avoid it if they can. If they are not able to get around the product, it may trigger diapause. Another downfall to synthetic chemicals is that bed bugs can develop a tolerance. As nymphs grow, they shed their skins. Each time, they're able to create new skins that are more resistant to the harmful chemicals found in their environment.

Traps are often used to kill bed bugs. If you take this route, you may find dead bed bugs in your traps. This method does not target the source of the infestation. If your trapping is successful enough, it could trigger diapause. This could have you thinking that you've won the battle, only to have bed bugs go from a hiding place near your bed to a hiding place within your bed as soon as the traps are removed.

Encasements are often used to trap bed bugs inside mattresses and box springs or to prevent bed bugs from getting into these items. This method is helpful when used as a part of a multi-pronged strategy. Unfortunately, by itself, it will not address an infestation. If there are any bed bugs that are outside of your mattress or box spring, they will be able to continue to feed on you. If you have success controlling them in your bed, it is possible for bed bugs to feed on you while you sit at your computer or watch a television show on your couch. They don't need you to be asleep.

Essential oils are often used to arrest bed bug infestations. This method does not take into consideration that bed bugs are indoor pests. They don't live outside in your yard and they're not going to leave your home because it stinks a little. Another issue with essential oils is that they wear out during the night and become weak enough for bed bugs to move through and bite you.

Many Aiken residents turn to a long list of home remedies to address bed bugs. The problem with home remedies is that they're generally not based on science. This creates an opportunity for bed bugs to continue to cause misery as these products don't actually deliver the intended results. Diatomaceous earth or DE is a good example. This product is commonly sprinkled on the carpets around beds to deal with bed bugs. The idea is that bed bugs crawl through the diatomaceous earth and then die from dehydration. This treatment will have no impact if the bed bugs are inside the bed unless the DE is applied to the box spring and mattress. On top of this, bed bugs tend to avoid powder. If you actually exterminate some bed bugs with this method, it can trigger diapause. It's just not a great way to deal with bed bugs.
Aiken Bed Bug Control Services
Do you live in Aiken, South Carolina? If so, reach out to Aiken Pest Control. We use environmentally-friendly bed bug treatment methods (like heat remediation) to make sure no bugs remain. When it comes to battling bed bugs, this is the best solution.