Professional Pest Control For Ehrhardt, SC Property Owners
The residents of Ehrhardt, SC know that their Bamburg County town is one of the most eye-catching locations in central South Carolina. This quaint, romantic city is nothing short of idyllic, surrounded by panoramic fields, quiet woodlands, and stately Southern neighborhoods. But this vast open country is also home to several not-so-neighborly homesteaders. Rodents like rats, mice, and squirrels will infiltrate during the winter season, turning your home into their home. Biting insects like ticks and fleas spread illness and disease all throughout the summer months, plaguing pets and "pet parents" alike. Worse, some pests like the notorious bed bug can infest homes all year long, leaving no one safe from their itchy, irritating bites.

Providing a barrier between you and the pest concerns you face each and every year, Aiken Pest Control is your local leading expert on prevention and elimination for hundreds of pest species common to the Central South Carolina area. To learn more about the service we provide, call our main office location today.
Home Pest Control In Ehrhardt, SC
Homeowners in Ehrhardt, SC face hundreds of pest invasions every year, some of them occurring right under our noses. In order to combat the waves of insidious creatures that drum up against homes in a neighborhood near you, Aiken Pest Control works tirelessly to deliver intelligent, intuitive pest treatments to residents all over South Carolina. Our quarterly pest control plans offer numerous benefits to customers, including:
Four visits a year from one of Aiken's professional pest operatives, completing a thorough inspection for pests and attentively listening to all of your concerns.

Treatments around the outside of the home, including outdoor gathering spaces.

Small interior treatments completed upon customer request.

Mitigation of spider presence through the removal of cobwebs on the exterior of the home.

Flea, rodent, fire ant, and stinging insect control against pests within ten or fewer feet from the home.
If your Ehrhardt, SC home requires nothing but the best, get immediate protection against a multitude of pests now by reaching out to Aiken Pest Control.
Are Fire Ants In And Around Ehrhardt, SC Dangerous?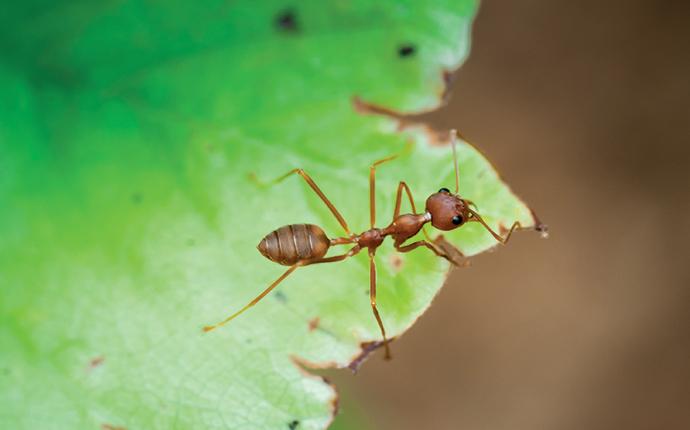 Barefoot walkers beware, you may be in for a nasty, painful scare!
Fire ants are incredibly common pests here in the southeast, and even more common here in Ehrhardt, SC. Unlike other ant species, fire ants are considered some of the more dangerous insects to have around the home, especially if there are any pets or young children under your care. Some of the factors that make these insects so dangerous include:
Their ability to sting an unlimited number of times, unlike other types of ants.

Allergic reactions and the resulting anaphylactic shock caused by the toxins in their sting.

Their large colonies that quickly branch into dozens of new anthills all around the lawn.
Finding a fire ant nest near your home can be a scary thing, but it doesn't need to control your life. Call Aiken Pest Control today to start work on a quarterly fire ant prevention plan that best serves your needs.
Little-Known Ways To Avoid Termite Damage In Ehrhardt, SC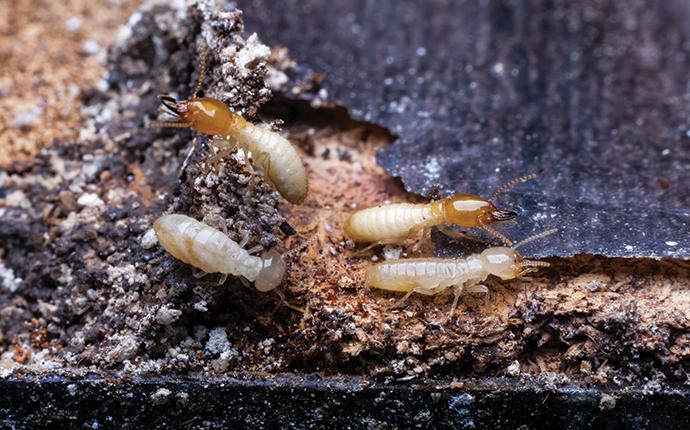 Physical injuries because of pest activity are one thing, but experiencing a loss of property (and perhaps your biggest investment) is an entirely different story. Termites such as drywood termites or moisture-loving subterranean termites can start an infestation within a home with little to no warning.
To avoid the bulk of termite damage in the event of a potential infestation, do all of the following:
Install dehumidifiers to remove standing water or air moisture that could be attracting or aiding these pests in surviving inside the home.

Change your landscaping habits from mulch and leaves to gravel and peat rock.

Ensure your home isn't in the path of danger by scheduling consistent termite inspections with the pest experts at Aiken.
Scheduling your free home inspection through Aiken Pest Control is a snap. Simply fill out the form on our webpage, or call into our office to choose the date and time for your termite control service that would work best for you. We're looking forward to serving you!
Commercial Pest Control Solutions In Ehrhardt, SC
Aiken Pest Control understands that your business means the world to you, which is why our hardworking team brings everything to the table when preparing to inspect, protect, or treat the pest issues that are reducing your company's ability to perform.
Owners of commercial businesses can expect to receive only the very best of service from Aiken, with our world-class methods including:
Customizable integrated pest management system (IPMs) that support natural and holistic methods of removing common pests from the premises.

Total compliance with important industry regulations, keeping you informed, organized, and prepared for anything.

Disclosure on all pests found during our inspections, complete with paperwork regarding any treatment plans and substances used.

A crew of competent, highly educated pest control technicians that have the ability to serve your unique needs.
If your retail store, office building, rental property, food service facility, or other business is still operating without the reliable team at Aiken Pest Control, call today to begin the process of creating your unique commercial pest control plan right now.