When it comes to home-invading rodents, there is one that stands tiny head and tiny shoulders above the rest. It is called the house mouse. It loves living with humans so much that there are currently no known populations of wild house mice. In all the areas this species lives—which is nearly every corner of the globe—they don't live far from man-made structures. They also commonly live inside homes. This is why they were given the name "house mice." If house mice get into your Aiken home, trust us when we tell you that you will have a hard time convincing them to move out. Your home is perfect for a little mouse. It offers food, water, and lots of places to hide. Here are a few more things you should know about house mice.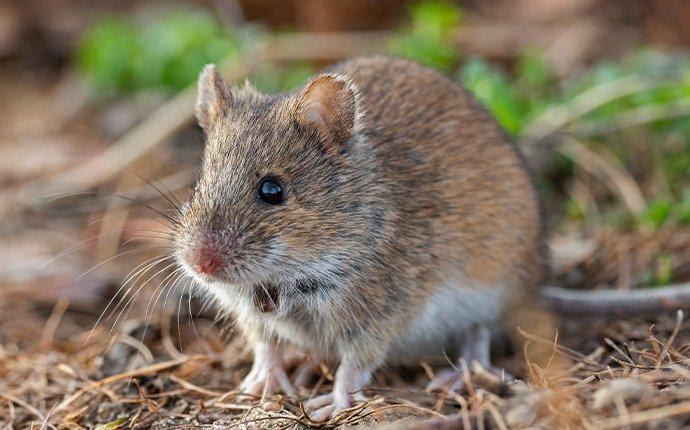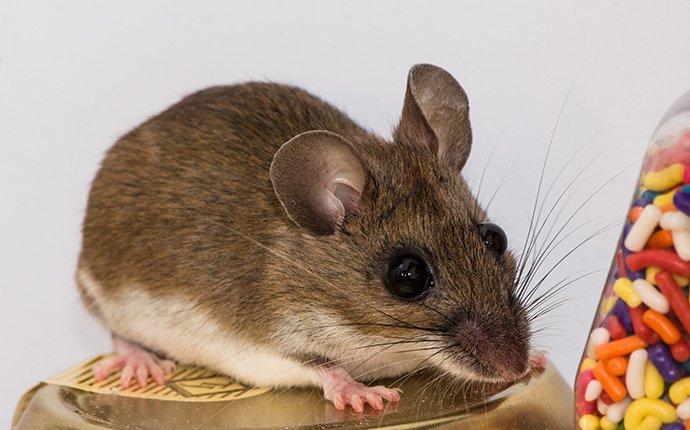 What House Mice Look Like
Most house mice are a dusty gray color. An adult house mouse will be 5 to 7 inches long. This includes the length of its tail. If you see a tawny-colored mouse with a white underside, that is a deer mouse. Deer mice do not typically infest homes. They prefer sheds, barns, and outbuildings. If the mouse has white feet, it is a white-footed mouse. This is a home-infesting rodent, but not nearly as dedicated as the house mouse.
How House Mice Can Make You Sick
Mice can spread many diseases to humans. The house mouse is closely associated with the spread of salmonellosis, leptospirosis, lymphocytic choriomeningitis, and tularemia. They also bring ticks into your home, which can spread Lyme disease, ehrlichiosis, Rocky Mountain spotted fever, and other harmful viruses.
How House Mice Can Damage Your Belongings
There are many ways mice can harm your belongings. They chew holes. They leave feces and urine everywhere they go—even where they sleep. And they have the ability to create a house fire. This can destroy everything you own. Here are a few specific ways mice are known to damage the belongings inside homes.
Mice damage furniture and other items in storage.

Mice damage clothing in dressers and closets.

Mice damage stored food.

Mice damage tapestries and curtains.
How House Mice Can Damage Your Home
Mice damage weather stripping, door sweeps, and frames around doors and windows.

Mice damage baseboards, sheetrock, paneling, and other wall materials.

Mice damage insulation.

Mice damage wallpaper.

Mice damage carpets.

Mice chew on wires and gas lines. This is what can lead to a house fire.
How To Keep House Mice From Getting Into Your Home
Use metal flashing to protect vulnerable points that are being chewed on.

Put caulking around pipes, wire conduits, and other foundation penetrations.

Put wire mesh in your downspouts to prevent mice from climbing up and accessing vulnerabilities on your roof.

Trim branches away from your roofline.

Seal any entry points around exterior doors and windows.
How To Get Rid Of House Mice
The question we get most is: "How do I get rid of mice?" If you have house mice, the only effective way to get rid of them is to catch them with traps. But this is easier said than done. Mice have many defensive behaviors and traits that make them difficult to catch. They're fast enough to evade the latch on a spring-loaded trap. They avoid traps that have been handled because they're able to smell the scent of a human on them. They are suspicious of new things that are placed in their environment. And, perhaps the most important fact to understand about traps is, catching a mouse doesn't mean your mouse problem has been solved. Mice can live quietly in your home without alerting you to their presence. If you catch a mouse and think you're done, that could be the worst outcome of all. It will allow other mice in your home to continue to be a threat to your health and property.
What Is The Best Way To Solve A Mouse Problem?
An experienced and trained pest professional uses field-tested methods to make sure no mice remain in your home after the trapping process is complete. At the beginning and end of the process, an inspection is performed. When performed by a professional, the inspection can uncover any evidence of continued mouse activity in your home.
Do you have a mouse problem?
The team at Aiken Pest Control can help. We support Aiken homeowners with the highest level of rodent control. Reach out to us and tell us about your rodent problem. We can help.