Professional Pest Control For Fairfax, SC Property Owners
To protect the family-friendly town of Fairfax from the many pests that also, unfortunately, call Allendale County home, partner with the local professionals at Aiken Pest Control. We have been protecting homes and businesses throughout Aiken, the CRSA, and Midlands of South Carolina for over 50 years. We are proud to offer eco-friendly, effective, and affordable residential and commercial pest control solutions. To learn how we can work together to defend your home or business from common pest pressures, call Aiken Pest Control today.
Home Pest Control In Farifax, SC
Aiken Pest Control's main goal is to work with you and protect your home and family from the dangers and damage common household pests can create. Our year-round home pest control program includes the following:
A no-obligation, free home inspection.

The identification of existing pest problems and conditions that may be attracting pests to your home.

Accurate identification of pests that are entering your home.

The development of a comprehensive pest control program specific to your home and its unique needs.

Quarterly service visits including an inspection, treatment, the sweeping away of spider webs, and the removal of exterior insect nests.

Guaranteed Services. If pests return between our service visits, so do our professionals.
To learn more about protecting your home from insects, rodents, and more, schedule your free inspection today!
3 Things You Need To Know About Bed Bugs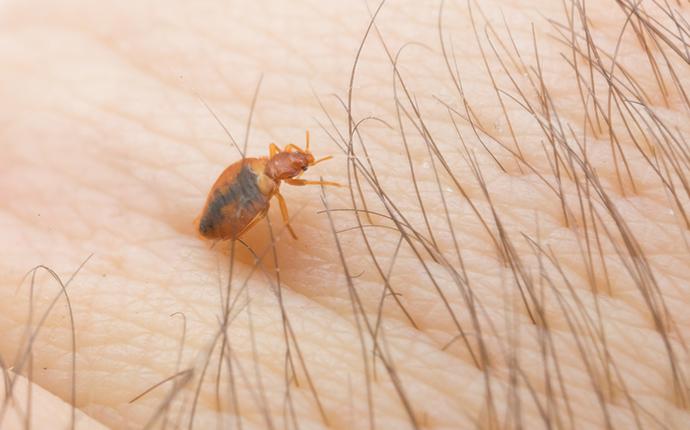 Bed bugs are highly invasive pests that can find their way into any Fairfax home. Knowing some helpful facts about these pests can help to identify an infestation sooner rather than later. The faster you seek help for a bed bug infestation, the faster these biting pests will be eliminated from your home!
Bed bugs cannot fly or jump, they rely on people or their belongings to travel from place to place. If bed bugs are in your home, they were likely introduced accidentally by you or a family member.

Bed bugs initially take up residence in sleeping areas: mattresses and box springs. But as time goes on, they will migrate throughout the home, invading furniture, electrical boxes, wall voids, behind baseboards, keyboards, and computers.

Common signs of an infestation include red dots of blood or black flecks of excrement on linens, pillows, mattresses, and box springs.
If you think that hitchhiking bed bugs have made their way into your Fairfax home, contact Aiken Pest Control. We can provide a thorough inspection and industry-leading treatments needed to completely eliminate bed bugs and prevent a re-infestation. To learn more about our bed bug control services, give Aiken Pest a call today.
Guide To Avoiding Termite Damage In Fairfax, SC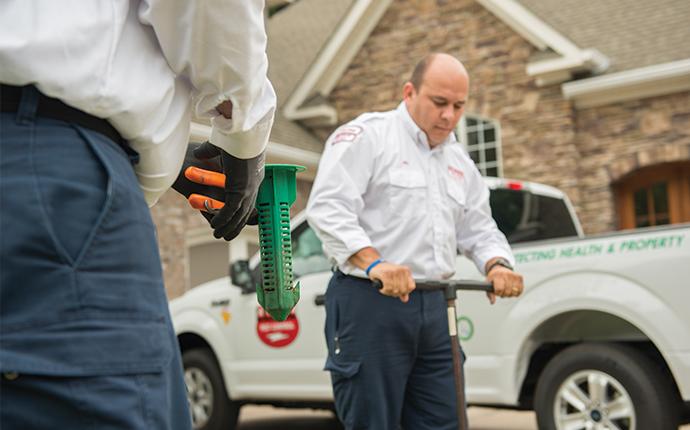 The best way to avoid termite damage in Fairfax is to partner with a professional that provides effective termite protection. Aiken Pest Control offers customers two termite control options. Each option begins with a thorough inspection to look for signs of termites, termite damage, and conditions around your property that may be attracting termites.
Once the inspection is complete, we sit down with you, go over our findings, and recommend an appropriate solution. Our termite control solutions include:
Sentricon® System with Always Active™ - Bait stations containing Recruit HD are discreetly placed in the soil around your home. Once the initial infestation is eliminated, the stations are routinely monitored, and annual inspections and maintenance are performed to prevent a re-infestation.

Navigator® - Navigator® is a very effective liquid termiticide available on the market. It provides a barrier of protection around your structure. Navigator® is slow acting, allowing termites to come into contact with many others before dying. This allows the product to kill every member of the colony, completely eliminating the entire infestation.
Reach out to us at Aiken Pest Control to learn more about our effective termite control options or to schedule a termite inspection of your property.
Commercial Pest Control In Fairfax, SC
To protect your business from some of the biggest pest threats: cockroaches, rodents, flies, spiders, pest birds, and mosquitoes, turn to the commercial pest control experts at Aiken Pest Control. Putting into place a commercial pest control program will help protect your commercial facility from:
Structural damage and damage to equipment.

The contamination of food, inventory, and the surfaces of your facility with urine, excrement, bacteria, and parasites.

The introduction of health risks to customers and employees.

Loss of business and revenue.
The best way to get pests out and keep them out of your commercial facility is to partner with Aiken Pest Control. We provide business owners with accurate pest identifications, customized pest management programs, the implementation of Integrated Pest Management strategies, and comprehensive documentation. Reach out today and begin protecting your business and its reputation from South Carolina pests!