Ants can seem mysterious, especially when you find hundreds of them crawling around inside or around your home and attempt to eliminate them with over-the-counter ant control products. It is amazing how often we hear stories from property owners about ants that just won't die. Why does this happen? It is because ants are a lot smarter than you think. They know when you're trying to kill them. If a toxic food source is discovered, or the worker ants in a colony start dying, a silent alarm goes off within the colony. It isn't an alarm based on sound waves, but one based on the scent of chemical pheromones. Worker ants warn each other of danger. Selecting the right strategy and the right products to eliminate an ant infestation is a challenging task best suited for a professional. But there are ways you can deter ants. This is done by altering conditions that are preferable to ants. Here are four easy, yet effective ant prevention tips that alter the environment inside and around your Aiken home.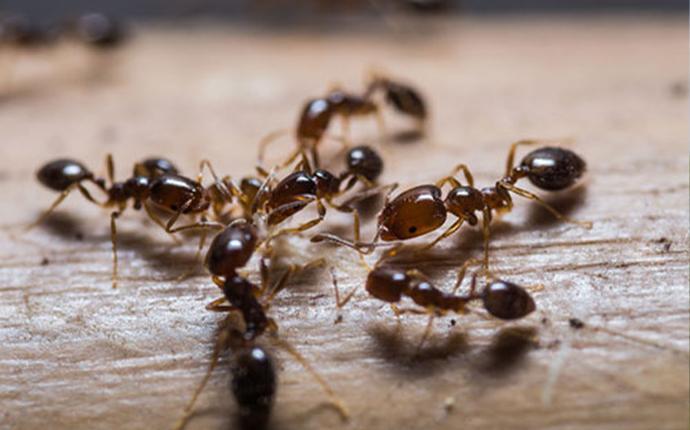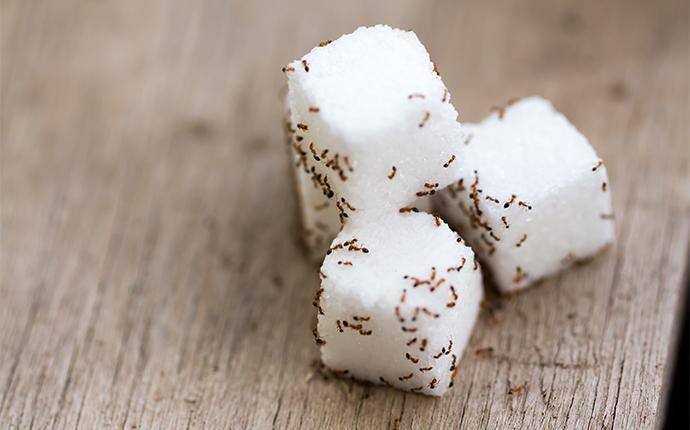 Remove Food Options
There are many things ants consider to be food. Some are easy to hide or eliminate. Consider these trouble spots:
Trash. If you have a dirty trash receptacle, you're going to attract many insects, including ants. Keep your receptacles clean to reduce the scents that lure pests to your home. It is also important to remove trash weekly. This prevents organic matter from rotting and fermenting. The smell of rotting food is stronger than fresh food.
Bird Food. May residents have bird feeders. Whether you feed birds seeds or sugary liquids, be aware that these are also food sources for ants. If you move feeders to at least 20 feet from your exterior, you can make your exterior more resistant to ants.
Honeydew. Aphids, whiteflies, scales, and other insects that produce honeydew, can make your exterior an ideal environment for ants that love sweets. Honeydew is a sought after food source for many ant species. Reducing plant-damaging insects like these can also reduce ant activity around your home. Keep your plants healthy and directly treat plants with soapy water if these insects are a serious issue.
Human Food. If ants find food in your kitchen or pantry, it can cause them to mobilize an army. Some species may even decide to live in your home. You can prevent issues with ants by putting your pantry and kitchen foods in sealed containers.
Address Moisture
Most ants are attracted to moist habitats. A damp perimeter around your home will lure them in and humid areas inside your home will make them want to live with you. Address any conditions of moisture inside and outside of your home to reduce ant activity.
Outdoors — Clean gutters, fix leaks, put space between plants, trim bushes, trim tree canopy, remove containers, water plants in the morning, and implement other strategies to reduce moisture.
Indoors — Install fans and dehumidifiers in areas that stay humid. Fix leaky faucets and other plumbing issues. Use your vent fan when taking a shower or bath. Refrain from leaving water in tubs or sinks.
Seal Cracks
Ants get into your home because they can. If you make it harder for them to get in, you'll have fewer problems with ants. Here are a few common trouble areas to consider:
Replace damaged screens, weatherstripping, door stops, or door sweeps.

Fill in holes created by pests that damage wood.

Seal gaps around pipes, wire conduits, windows, and doors.

Seal cracks in foundation walls.

Repair damaged window panes.
Yard Maintenance
Ants prefer an exterior that has leaf litter, grass clippings, weeds, overgrowth, woodpiles, and other organic habitat preferences. If you rake leaves and keep your exterior neat, it will be less desirable to ants. Trimming bushes and shrubs away from your exterior will also work to remove pathways ants can use to get to higher entry points on your home.
The Easiest Way To Get Control Of Ants
If you apply the tips above, you'll have fewer issues with ants, and life will be a lot easier, but routine maintenance can be a chore, and you may not have the time or energy to implement the tips given here. If this is the case for you, don't worry. Reach out to Aiken Pest Control for residential pest control services in our South Carolina service area. We'll do all the hard work and give your exterior the protection it needs. Contact us today to set up service for your home.