Professional Pest Control For Gilbert, SC Property Owners
Life away from the city may be free from the crowded and fast-paced lifestyle of Columbia, but it doesn't mean that certain ill-mannered, four- or six-legged 'neighbors' aren't far away. Even the charming, friendly, and welcoming community of Gilbert, SC is at risk for pest infestation all year long. From rambunctious rats to biting bed bugs, all manner of creatures that crawl, skitter, and fly are happily living in Gilbert's homes and businesses – and they may be coming for your property next.

Protecting our neighbors with world-class professional treatments, Aiken Pest Control provides comprehensive pest solutions for Gilbert, SC and beyond. Reach out to us today to schedule a home inspection for your property.
Home Pest Control In Gilbert, SC
Aiken Pest Control is honored to be a part of the lives of hundreds of Gilbert residents. With over thirty thousand customers counting on us to keep their homes and families safe, we know that our fast, affordable, and quality services need to be available to everyone who may need our help. Residential pest control plans for Gilbert, SC include:
Warm and professional home service every quarter (every three months) against more than thirty of Gilbert's most common pests.

Powerful treatments around the exterior of the home, as well as some interior work upon individual request.

Cobweb removal from outdoor areas such as porches, doorways, and railings.

Flea, rodent, and fire ant control within 10 feet of the home.

Control against wasps, hornets, and other stinging insects when nests are ten feet or closer to your home.
As an added protection, Aiken Pest Control backs up all residential pest control services with an award-winning 100% satisfaction guarantee. Want to learn more about what Aiken can do for your Gilbert home? Reach out to our pest professionals today.
Little-Known Ways To Avoid Dangerous Spiders In Gilbert, SC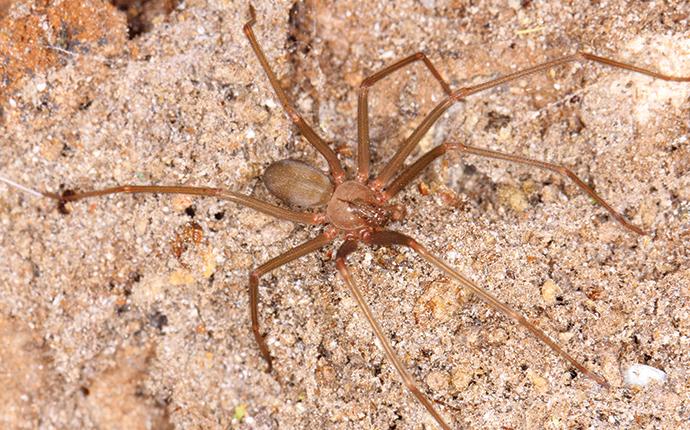 There is a good reason why homeowners should avoid certain arachnids: a single bite from one of Gilbert's most common spider species can cause extreme pain, chronic disabilities, and even death to unwitting victims. Contrary to popular belief, dangerous spiders are not necessarily aggressive to humans. In fact, most arachnids would much rather be left alone. To avoid deadly spider species such as the brown recluse and black widow, follow these critical maintenance techniques:
Dust as often as possible, disturbing areas where spiders would normally love to hide in.

Wear boots, gloves, and long-sleeved clothing while working out-of-doors or in spider-infested territory.

Shake out any materials that have been allowed to remain outside for long periods of time, including clothing, shoes, towels, or other similar items.

When storing items in the house, use plastic totes as often as possible. Spiders are far more attracted to the warmer, softer material of cardboard, and won't hesitate to set up shop nearby.
If dangerous species of spiders are threatening the well-being of yourself, your children, or other loved ones, get in contact with the spider elimination experts at Aiken Pest Control today.
Who Else Wants To Avoid Termite Damage In Gilbert, SC?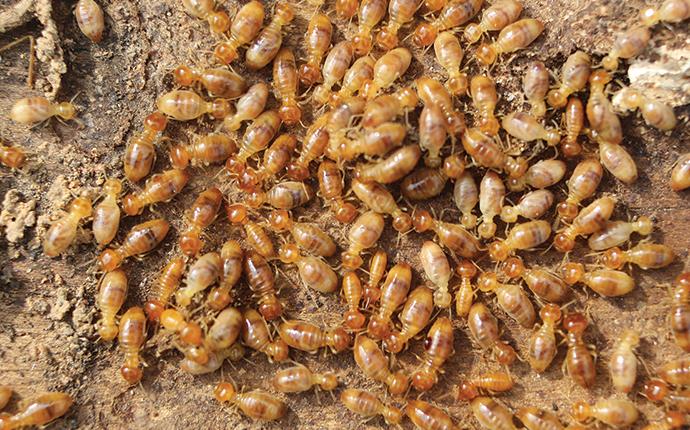 Termites cause billions of dollars of damage each year in the United States. But many homeowners don't understand the amount of stress, toil, and fear that an infestation can cause. All three common species of termites can be found here in Gilbert, SC, and they may be looking for any means necessary to get into your wood-laden home. To avoid termite damage, homeowners should:
Remove moisture concerns from the home with dehumidifiers.

Cut back on mulch around the foundations of the home and use gravel instead.

Receive annual termite inspections from a knowledgeable professional.
Ready to start protecting your property? Give Aiken Pest Control a call today to learn more about our termite control options.
Commercial Pest Control In Gilbert, SC
When you started your business, you took the chance of a lifetime to make your dreams a reality. That's one of the reasons Aiken Pest Control is so passionate about giving business owners the inspections, prevention, and treatments necessary in order to move their goals forward.
Aiken is well-known for finding ways to push innovative pest control forward, working with businesses in all industries, including:
Retail stores

Food services

Group living facilities

Educational buildings

Offices and storage spaces
Here at Aiken Pest Control, we're passionate about the success of our customers, both in their industries and in their pest prevention plans. To get a custom integrated pest management plan made for you, schedule a meeting with Aiken today.