Professional Pest Control For Gloverville, SC Property Owners
To protect your Gloverville home or business from the many pests that also reside in Aiken County, South Carolina, turn to the local pest control experts at Aiken Pest Control. Aiken Pest Control has been providing South Carolina residents quality pest control services for over 50 years. We offer affordable, convenient and fully guaranteed services. We are a QualityPro-approved company and we take pride in going above and beyond industry standards to ensure that area homes and businesses quickly become, and stay, free of pests. To learn more about our pest control solutions for your Gloverville home or business, get in touch with the professionals at Aiken Pest Control today!
Home Pest Control In Gloverville, SC
Aiken Pest Control offers year-round residential pest control services that quickly eliminate any current pest problem and put into place routine follow-up services needed to prevent a re-infestation throughout the rest of year. Our main goal is to work with you to protect your home and family from the dangers and damage many common household pests have the potential to inflict. Our guaranteed home pest control programs include the following to control pests in and around your Gloverville home and property:
A no-obligation, free home inspection.

The identification of existing pest problems and the conditions present that may be attracting pests to your home.

Identifying pests that are entering into your home.

The development of a pest control program that is specific to your home and its unique needs.

Quarterly service visits by our professionals which include an inspection, treatment, the sweeping away of spider webs, and the removal of exterior insect nests.

If pests return in-between our service visits, so do our professionals.
Call us today to schedule a free home inspection for your Gloverville residential property.
How Dangerous Are Fire Ants In Gloverville, SC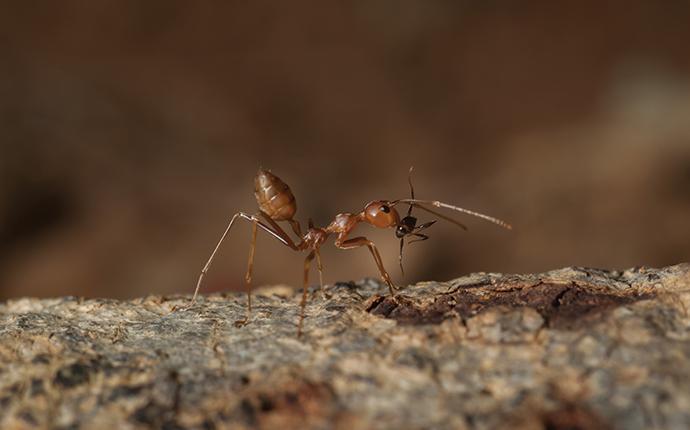 Fire ants are very dangerous pests to have nesting on your Gloverville property in close proximity to you, your kids, and your pets. Some of the many reasons why fire ants are considered to be dangerous include:
These ants are territorial.

Fire ants are super aggressive and swarm together in large numbers to attack their victims.

These ants are highly invasive and very difficult to eliminate and control.

Fire ants bite their victims and then use their stinger to inject toxins. The process itself is painful and the toxins have the potential to trigger allergic responses that may require immediate medical attention.

These ants create nesting in open sunny areas, meaning that any residential property could become home to these aggressive pests.
If these dangerous pests create a nest on your Gloverville property, contact the professionals at Aiken. We are experienced in treating and eliminating these dangerous pests from South Carolina properties. We will come to your property and treat for fire ants once or twice a year, depending on your property's unique size and needs, to completely eliminate the infestation and allow you to enjoy your outdoor space without being terrorized by fire ants. Call us today to learn more.
Guide To Termite Control In Gloverville, SC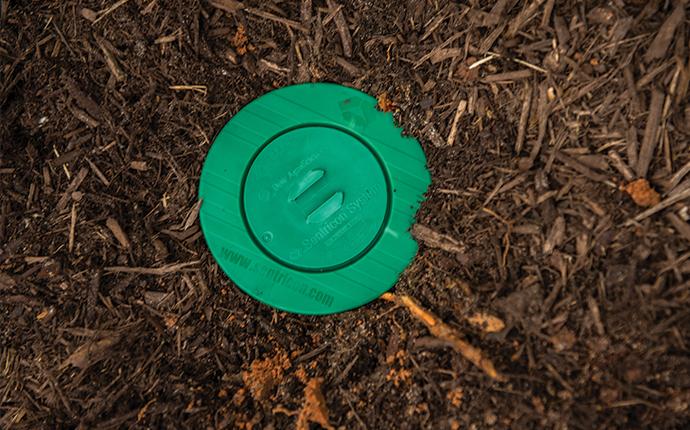 Termites are not a pest whose potential dangers should ever be underestimated. Termites are responsible for causing billions of dollars' worth of damage to properties each year and have the potential to cause enough destruction inside a property to make it unsafe to inhabit. To protect your South Carolina home from the year-round threat of termites, partner with Aiken and implement one of our two termite control options.
The first option is the Sentricon® System with Always Active™. As soon as this eco-friendly system is non-invasively installed on your Gloverville property, it begins working immediately to eliminate every member of the termite colony. It then remains on your property to protect it from future termite infestations.
Our second termite control option is Navigator®, a very effective liquid termiticide available on the market today. Foraging termites come into contact with, or ingest, the Navigator® and then become a "carrier" of the product. This product is slow acting, giving the infected termites plenty of time to come into contact with the rest of their colony, subsequently infecting and eliminating all of the members.
To learn more about protecting your Gloverville property from wood-eating termites, give the termite professionals at Aiken Pest Control a call today.
Commercial Pest Control In Gloverville, SC
Aiken Pest Control's decades of experience, highly trained and educated professionals, and modern pest control services are what you need to protect your Gloverville commercial property and your business's reputation from being damaged by common South Carolina pests. Our professionals provide accurate pest identification and have the ability to develop a customized pest management program that is unique to your facility and its exact needs. Other benefits to choosing Aiken Pest for your business's pest control needs include:
Our professionals have vast experience providing pest control in a wide variety of industries including education, food and beverage processing, food service, grocery stores, healthcare, hospitality, managed properties, and retail properties.

The use of Integrated Pest Management (IPM) strategies to control pests in a very effective manner that minimizes risks to both people and the environment.

Our professionals provide the comprehensive documentation of pest sightings, what and where products were used, and other pertinent information.

We always comply with industry regulations.
To learn more about protecting your Gloverville commercial facility from pests with the help of the experienced professionals at Aiken, get in touch with us today.