Professional Pest Control For Graniteville, SC Property Owners
Graniteville, a community in Aiken County, South Carolina is located in Horse Creek Valley along the serene and beautiful Horse Creek. This quiet, rural community is home to great people, lovely homes, beautiful scenery, and plentiful outdoor spaces. These outdoor spaces are, unfortunately, also home to many pesky insects and rodents. To protect your Graniteville property from the various pests that call this rural area of South Carolina home, partner with the local pest control experts at Aiken Pest Control. We have been providing South Carolina residents with quality pest control services for over 50 years. We offer eco-friendly, effective, and affordable residential and commercial pest control solutions. To learn more about protecting your Graniteville property from Aiken County pests, give us a call at Aiken Pest Control.
Home Pest Control In Graniteville, SC
Aiken Pest Control has been protecting homes in Aiken, South Carolina, and the Central Savannah River area since 1967. We are a local company that understands the local pest control needs of Graniteville homeowners. Our professionals can keep pests out of your home throughout the changing seasons of the year through the implementation of our home pest control solutions.

Our year-round pest control solution includes:
Quarterly service

4 seasonal service visits per year

Coverage against more than 30 pests

Exterior spider de-webbing

Fire ant control

Guaranteed protection
To learn more about our comprehensive solutions to area pest problems, reach out and speak with one of our professionals, or give us a call to schedule a free inspection for your Graniteville home.
Dangerous Spiders Found In And Around Graniteville, SC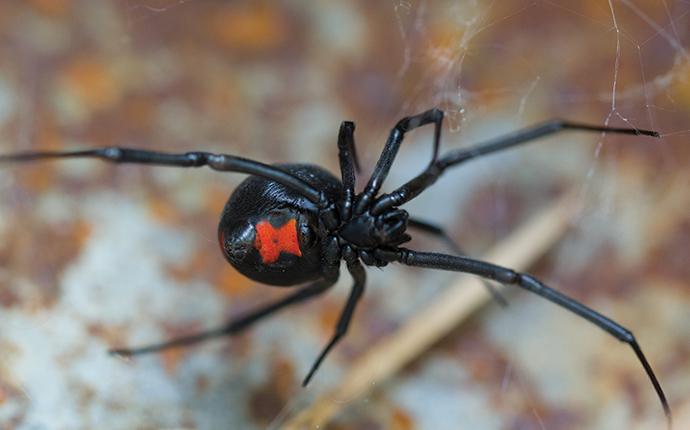 While most of the spiders in Graniteville that you will come across are harmless and minding their own business feeding on nuisance insects, there are a couple of species of spiders in our area that are considered to be dangerous. Dangerous spider species should be avoided due to the health risks they pose to people. The black widow spider and brown recluse spider are found living in Graniteville and both have venom that is strong enough to cause serious health problems in people.

A brown recluse spider's bite can cause symptoms such as restlessness, fever, and difficulty sleeping. The skin around the bite usually ulcerates, can take quite some time to heal, and may be prone to infection.

The black widow spider's venom affects its victim's central nervous system. Symptoms include fever, sweating, nausea, and increased blood pressure.

Neither of these spiders are particularly aggressive, and they try to stay away from humans as much as possible. They typically only bite when being handled, if they are being squished, or when they feel threatened. Most bites occur when a person accidentally comes into contact with a dangerous spider that is hiding out in the garden, shed, garage, a cardboard box, inside clothing, or underneath furniture.

If you discover that these pests have found their way onto your property or are living inside your home, the pest professionals at Aiken Pest can help. Our professionals can provide you with the services needed to identify and then eliminate these dangerous spiders from your property. To learn more about protecting your home and family from our area's dangerous spiders, contact the spider control experts at Aiken Pest.
How To Protect Your Graniteville Property From Termites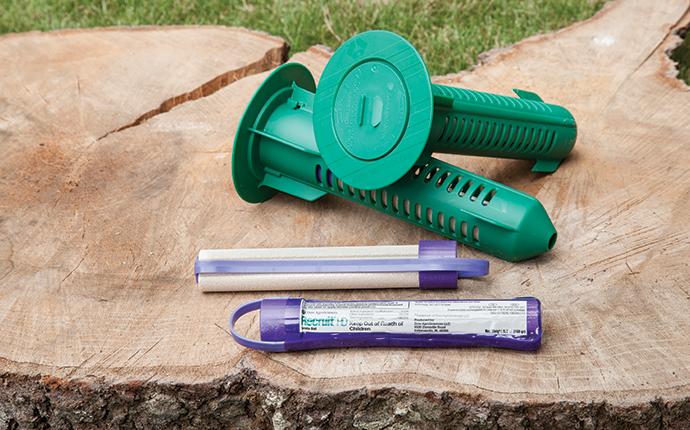 At Aiken Pest Control, we have made available two different termite control options to protect Graniteville properties from wood-eating, destructive termites.

Our first option is the Sentricon® System with Always Active™. This eco-friendly system is non-invasive and, once installed on your property, begins working immediately to eliminate every single member of the termite colony. It then remains on your property and is maintained and monitored by our professionals to protect it from future termite problems.
Our second termite control option is Navigator®, which is a very effective liquid termiticide available today. Foraging termites come into contact with or ingest the Navigator® and then become a "carrier" of the product. This product is slow-acting, giving the infected termites plenty of time to come into contact with the rest of their colony to infect and eliminate all of its members.

Protecting your home from being invaded by termites is important because the damage they cause can be widespread, can affect the structural integrity of your home, and can be expensive to repair. Their damage typically isn't covered by homeowner insurance. To learn which termite control option is the perfect fit for your Graniteville home, give us a call and speak with one of our knowledgeable experts.
Commercial Pest Control In Graniteville, SC
Don't leave whether or not area insects and rodents will enter your business to cause problems, up to chance. Instead, be proactive when it comes to protecting your business, customers, and employees from pests by putting into action a professional pest control service.

To protect your business from pest damage in the most effective manner possible, our commercial pest control professionals are continuously being educated on the newest industry technologies to help you maintain a pest-free environment inside your commercial facility. Aiken's commercial and industrial pest control services provide customers with:
Accurate pest identification

A customized pest management program

The implementation of Integrated Pest Management strategies

Comprehensive documentation

Peace of mind to know that we will comply with your industry's regulations
To learn more about the benefits of partnering with Aiken Pest Control to protect your business from invasive South Carolina pests, give us a call.