Professional Pest Control For Hilda, SC Property Owners
Tucked away in the historic landscape of Barnwell County, residents of Hilda, SC know that their idyllic and safe community is one of the best-kept secrets of the East Coast. Surrounded by open countryside, waving palms, and well-kept train cars from an era gone by, those who have discovered their forever home within the town's limits are treated to a community that only a select few will ever experience.

However, maintaining the integrity of this peace is more difficult than what might initially meet the eye. From rats and mice to ticks and fleas, home and business owners of Hilda, SC understand that their pest concerns cause friction between themselves and their goals. The warm and comfortable habitat, along with the high humidity so characteristic of southern South Carolina, allows many pests to survive and thrive in large numbers.

Keeping the peace for over fifty years, Aiken Pest Control stands at the forefront of innovation and expertise in the pest management area. Since 1967, when founder Charles T. Heath began this pest control company, Aiken Pest Control has pioneered growth in the pest control industry by following one simple creed: great pest control is holistic in nature, fast in execution, and affordable for all.

To enroll your home or business in one of Aiken Pest Control's year-round plans, fill out our online contact form or call one of our local Hilda, SC office branches today.
Home Pest Control In Hilda, SC
Pest control should never add burdens to the homeowner, especially in our fast-paced, modern world. Aiken Pest Control makes it one of our core missions to curate a year-round pest control program that services the largest demographic and greatest needs possible.

Aiken's year-round residential pest control plan covers more than thirty household pests, working on your schedule to fight back against pest invaders of all kinds. With quarterly services every three months, Aiken Pest Control will:
Complete a comprehensive exterior perimeter treatment, as well as indoor treatments as requested.

Remove unsightly spider webs from hard-to-reach areas on the exterior of the home.

Control wasp, hornet, and fire ant activity occurring within 10 feet of the home.
All services from Aiken Pest Control come with a 100% Satisfaction Guarantee, ensuring that your pest treatments are only the best our company offers. Interested in learning more? Call our customer assistance hotline at (803) 232-7899 for immediate assistance.
Are There Dangerous Spiders In Hilda, SC?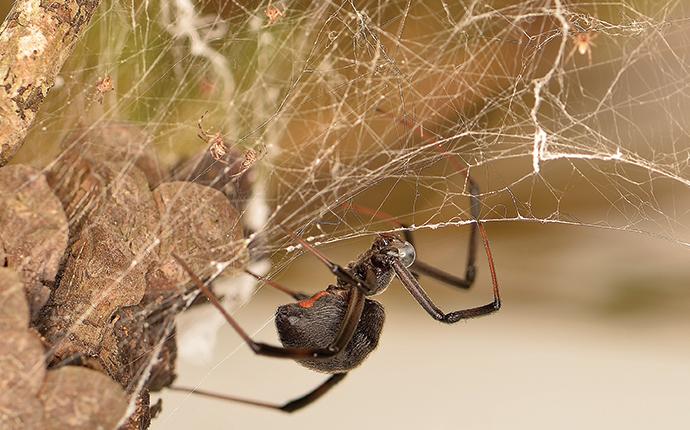 Home and business owners like to think that dangerous pests live far away and are incapable of affecting their daily lives. The truth is, dangerous arachnids can be found in almost any location, including your home or business.

There are three main species of spiders that are capable of causing severe health concerns in victims. They are:
The black widow spider, made famous from its red hourglass symbol located on the abdomen.

The brown recluse spider, that appreciates the dark, cluttered areas of a home.

The dangerous and even deadly hobo spider, a popular resident of warmer, more humid climates.
Spider bites cause dozens of health complications in their victims and more than six deaths every year in the United States. Protect your family from devastation now by setting up a spider prevention plan through Aiken Pest Control immediately.
Termite Damage In Hilda, SC Is Avoidable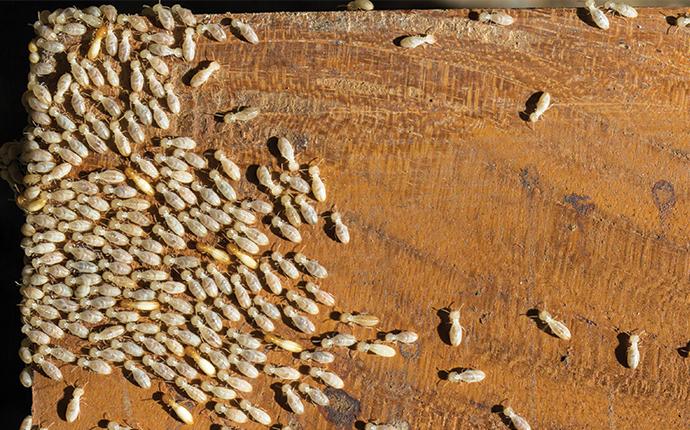 Termites pose significant dangers for homeowners and businesses across the South Carolina area, eating through structures, destroying floors and walls, and accumulating large repair expenses associated with their devastation. Unfortunately, Hilda, SC is no exception. However, it is important to note that termite damage is avoidable even in some of their most active areas.
Have your home pre-treated for termites using specialized woods or sprays. At Aiken, we rely on the powerful termite formula of Navigator® SC to protect homes and businesses.

Use peat gravel or stone for landscaping near the home. Avoiding mulches and other wood-based fillers will protect homes from attracting the wrong kind of attention from subterranean and drywood termites.

Get regular inspections from a trusted pest control professional.
If you begin to notice the signs of termite activity on your property, each moment you hesitate to take action will raise your risk of expensive repairs and lengthy elimination processes. Take the first step towards protecting your home from termites by relying on the expertise and pest authority of Aiken Pest Control now.
Commercial Pest Control In Hilda, SC
Running a successful business, franchise, or not-profit is one of the most difficult tasks in the public sphere. To help our local Hilda, SC neighbors maintain their pest-free bottom lines, Aiken Pest Control protects dozens of small business owners from the effects of rats, roaches, termites, and more.

There are many unique industries that Aiken has serviced in the past, including:
Healthcare, hospitals, and other patient-based facilities

Food services and restaurants

Retailers and shopping malls
Discover how Aiken Pest Control can revolutionize your company's commercial pest control plan by getting in contact with your local office branch today.