Year-Round

Pest Protection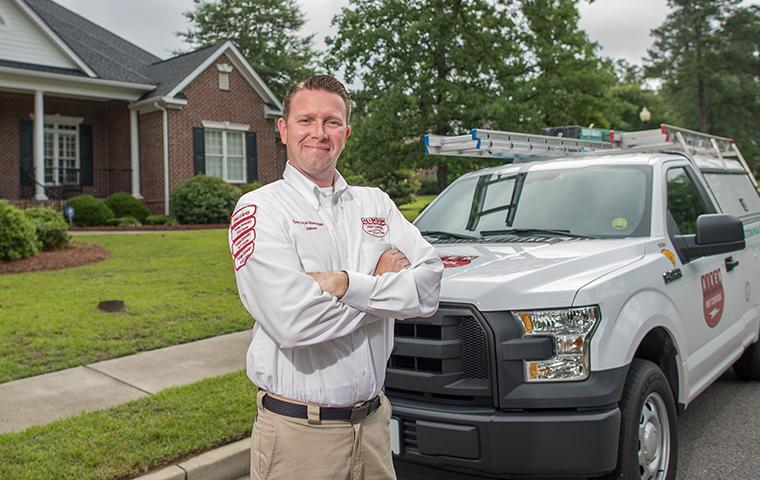 When it comes to protecting your family and home against nuisance, destructive, and dangerous pests, Aiken Pest Control has you covered.
Our home pest control program provides year-round protection that gets rid of over 30 common pests including:
Fleas

Fire ants

Cockroaches

Mice

Rats

Spiders

Stinging insects

And more!
Serving Aiken, South Carolina and the Central Savannah River area since 1967, our locally owned company knows the region and the insects and rodents that cause problems here, and we are ready to help you protect your family and your home, no matter the season or pest. Contact us today to learn more about our year-round pest protection program!
Our

Home Pest Control Process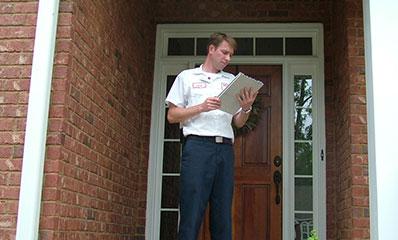 EXTERIOR ASSESSMENT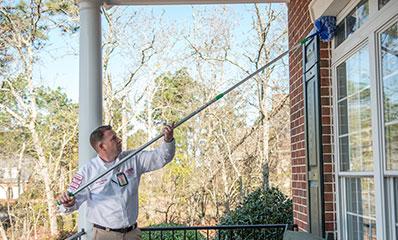 Removal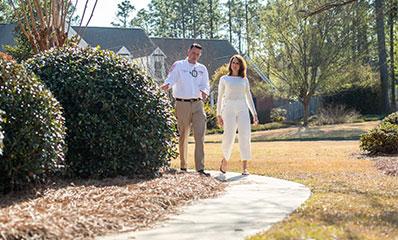 YARD INSPECTION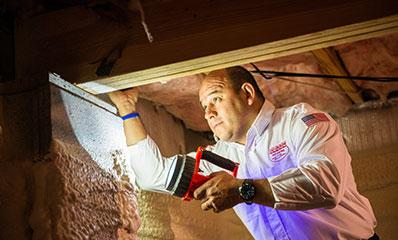 ENTRY POINT INSPECTION
HOME INTERIOR TREATMENT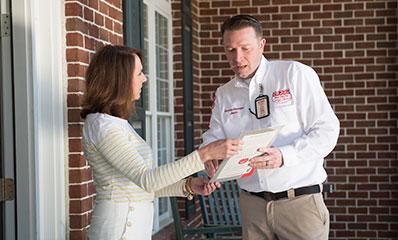 REPORTING
Aiken's

Home Pest Control Solutions

Include: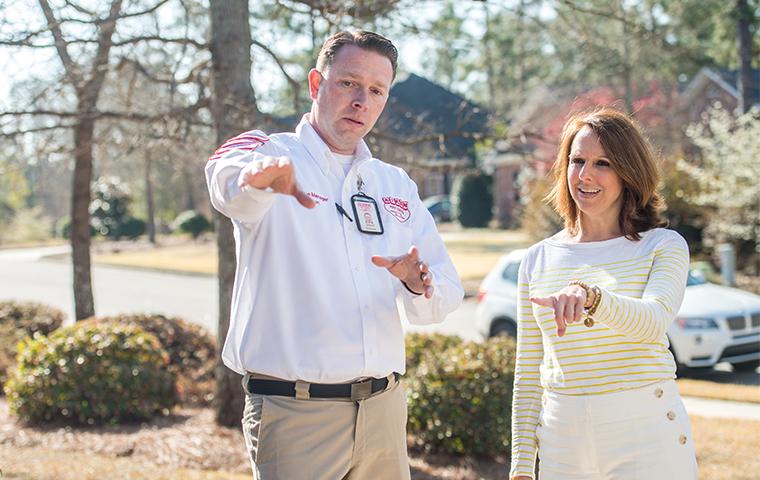 An Initial Inspection &
Service
Your home is different than your neighbors and your pest control program should be too. When you call for your free, no-obligation home inspection, we'll check both the interior of your home and the exterior to identify existing pest problems and conditions that attract them.
During that initial visit, we'll also service both the interior and exterior to eliminate the pests you called about and any we discovered during the inspection.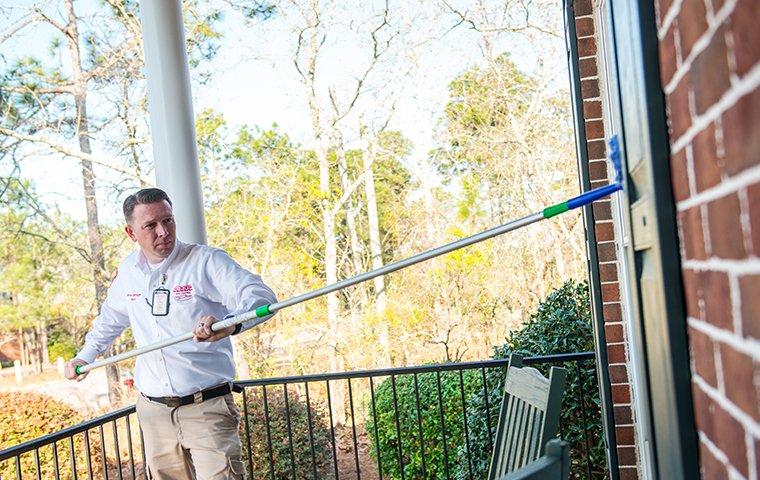 Quarterly Follow Up
Services
There is no good time for pest problems. At Aiken Pest Control, we understand this. With quarterly pest control service visits, you don't have to worry about insects and rodents taking over your home. We'll stop by routinely to check for pests and treat accordingly.
During our follow up visits, we'll treat the exterior perimeter (where pest problems originate) to maintain your pest-free home.
Interior treatment, if needed, may be provided at your request anytime at no additional charge.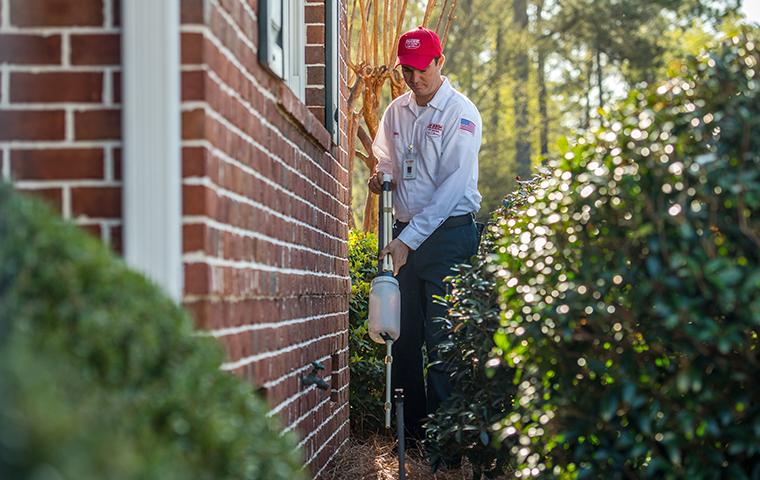 Comprehensive Pest Protection
Our trained pest control technicians are very thorough. In addition to inspecting and treating for pests, they will sweep away any spider webs, remove insect nests on the exterior of the house, and treat for fire ants outside.
If a pest problem should arise between regularly scheduled visits—we'll come right out to take care of it... at no additional cost to you.
Frequently Asked

Questions

Have questions about our pest control services? Check out our FAQ page for all the answers!
A

Customized Pest Control Plan

for Every

Home
Pest

Control

If you're experiencing problems with pests or are looking to prevent pest problems, consider investing in a customized pest control plan from Aiken Pest Control. Designed to meet your specific needs and including general pest control services PLUS coverage for fire ants, fleas, rodents, and more, we can keep your home pest-free, guaranteed!
What's Included:
Quarterly Service - Every 3 Months
Covers 30+ Pests
Exterior Perimeter Treatment
Interior Treatments As Needed*
Flea Control
Rodent Control
Exterior Spider Web Removal
Fire Ant Control Within 10ft
Stinging Insect Control Within 10ft
100% Satisfaction Guarantee
*At No Extra Charge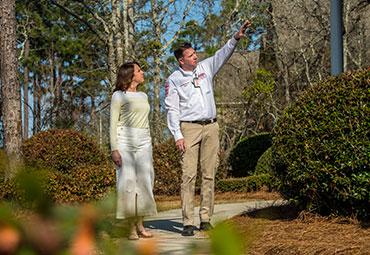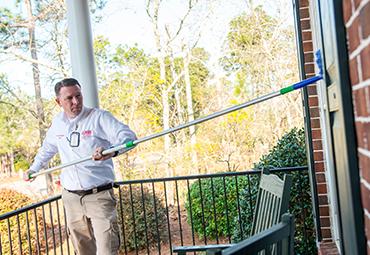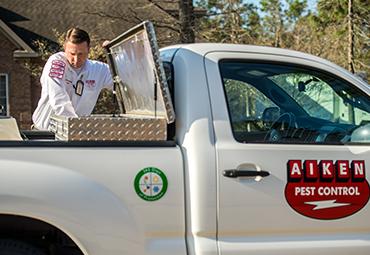 Pest Service
Sign up for our quarterly pest control program and receive $50 OFF the normal fee for your first service!
New customers only, some exclusions may apply. Offer expires 12/31/2023.
Guaranteed Solutions
for your Toughest

pest problems
Household pests are no match for Aiken's Quarterly Service program. In fact, this convenient, eco-friendly approach to pest control is so effective, we guarantee your satisfaction. If pests return, we return at no additional charge! Peace of mind comes when your home and family are under our protection.
Latest

Blogs

Stay informed about pests and pest related issues in your area!

View All Blogs