Ants are common pests, perhaps because of their flexible nature. These miniature pests may be especially attracted to sweets, but they will eat any type of food available. Their populations grow rapidly and can easily get out of control in Aiken homes and businesses when resources are made accessible. It doesn't take much to spark an ant infestation, as these tiny freeloaders are looking for food, water, and shelter, and they will take it in almost any form.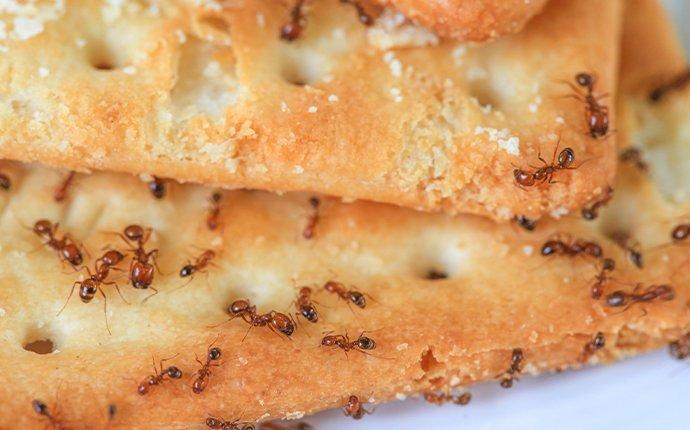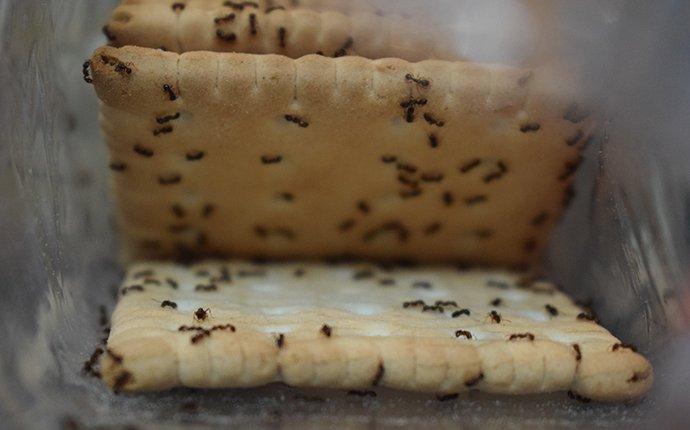 Common Ants In Aiken
There are a number of ants that invade area homes and businesses. The consequences can range from property damage to health concerns and food contamination to just plain nuisances. The following are common species found on Aiken properties:
Carpenter ants: Destroyers of property, carpenter ants are typically black to red or a combination and on the larger side at 1/2 inch in length. They burrow into wooden materials and can cause extensive damage over time as their populations grow.
Red imported fire ants: These ants may not want to go inside, but they can cause plenty of terror out in the yard. Fire ants are a prevalent problem in South Carolina and are an aggressive species that will repeatedly attack and swarm. Their stings produce a burning and itching sensation and can also produce allergic reactions for some people.
Argentine ants: Only growing to be about 1/10 inch long, Argentine ants are brown and live in large colonies. They are aggressive and can bite, but their bites are not typically serious, although they can contaminate food.
Crazy ants: Recognized more by their erratic movements than their red-brown color or 1/16 to ⅛ inch length, crazy ants can contaminate food, and also pose serious threats to electrical equipment, livestock, and other ant species.
Odorous house ants: Typical nuisance pests, brownish-black and ⅛ inch long, odorous house ants look like the average ant and carry the same risks of food contamination and population growth but with the added twist of an unpleasant odor.
Pharaoh ants: These small ants are yellow to red in color with a darker abdomen and tiny at only 1/16 inch in length. They may be small, but Pharaoh ant populations spread like wildfire and prefer to nest inside. They are a serious concern for hospitals because of the likelihood of contamination.
Regardless of the type of ants you see on your Aiken property, it's important to prevent them.
Ant Access Points
Ants are tiny and need very little in the way of an invitation into your home or business. To prevent their entry, you need to be on top of key access points to prevent opportunities for them to enter. Minimize entry points by using the following strategies:
Check your exterior walls and foundations for gaps or cracks and seal accordingly.

Install weatherstripping and door sweeps to prevent entry around these openings.

Check for gaps around areas where utilities enter the building and caulk them as needed.

Repair or replace torn or broken screens.

Keep tree branches and other plants cut back from exterior walls so that ants can't use the branches to get inside.

Remove old landscaping materials or debris and excess vegetation to reduce nesting areas nearby.
And remember that ants leave a pheromone trail wherever they travel for other ants to follow, so make sure to not only seal these entry points but also clean around them once you've finished.
Ant Prevention
Aside from access points, the big consideration for ants is what is attracting them. There is no way to seal absolutely every entry point to your home or business, so after you've gotten as close as you can, the next logical step is to remove the incentive ants have to enter your building: food and water.
Eliminate access to food by storing leftovers in airtight containers, cleaning up food and drink spills, and storing sweets like honey and sugar in sealed containers.

Dispose of garbage regularly and use trash cans with sealed lids both inside and outdoors.

Reduce excess moisture by addressing plumbing issues, maintaining drainage, and ventilating areas with moisture buildup.

Invest in professional pest control.
Ant colonies can reach as many as millions of individual ants when at capacity, making prevention an essential step in ant control. The best ant prevention comes from a comprehensive pest management program from Aiken Pest Control.
How Aiken Pest Control Can Help
At Aiken Pest Control, our experienced technicians can eliminate ants and prevent future infestations. Our home pest control process includes:
Initial inspection and service

Quarterly follow-up services

Comprehensive pest protection from 30+ pests

Exterior perimeter treatments

Interior treatments as needed

100% satisfaction guarantee
What Works Really Works
The longstanding solution for fire ants is the use of bait. Bait can be used for large areas or for targeting specific mounds. The baits used must be appropriately selected and appropriately placed for effective control. Bait works because it is taken and shared with the colony. When the colony dies, the fire ants are no longer able to spread around the yard and continue to colonize.
If you live in our South Carolina service area, contact Aiken Pest Control for fire ant control. The methods we use are field-tested. Our licensed pest professionals know what products work and how to administer them to achieve the results you're looking for. It will cost you more than a pan full of boiling water, but you won't get burned.
Fire ants can present a serious threat to you and everyone who visits your property. Meet this threat with trusted pest control. Reach out to us today to schedule an inspection of your property. We'll help you figure out what you're up against, and what will work best to address your specific pest control needs.