South Carolina is the Palmetto State. It isn't surprising that we commonly have Palmetto bugs getting into our homes. If you're not familiar with the term Palmetto bugs, this refers to insects that are commonly found under Palmetto fronds—namely cockroaches. But don't let the name throw you off. Palmetto bugs aren't harmless insects that only crawl in soil underneath Palmetto fronds, they are dirty insects that are attracted to feces and rotting organic matter. When you open a dumpster lid in Aiken, you should not be surprised to see Palmetto bugs. This is one of the reasons why they can be dangerous. How dangerous can they be? Let's take a look. Here's everything you need to know about the dangers cockroaches present in Aiken.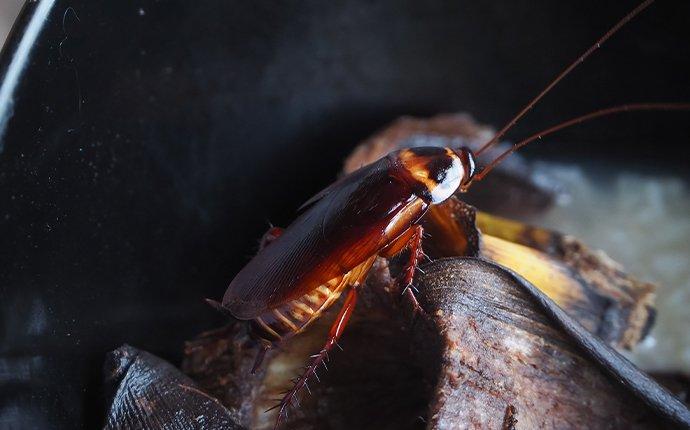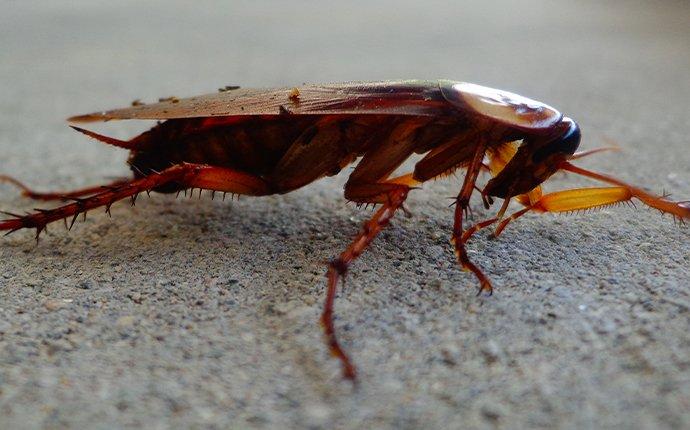 Food Poisoning
When cockroaches feed on feces and garbage, they become exposed to microscopic bacteria that can be harmful to humans. They also pick up microscopic worms. When carried into your kitchen or pantry, these organisms can cause your food to become contaminated. This can lead to food poisoning. In most cases, food poisoning will cause you to have flu-like symptoms that go away on their own. But there are some organisms that can lead to death. Salmonella bacteria is estimated to cause 1.35 million infections each year, 26,500 hospitalizations, and 420 deaths in the United States. Escherichia coli (E. coli) bacteria is estimated to cause 265,000 cases and 100 deaths.
The list of diseases linked to cockroaches is quite long. There are various studies being conducted, and the results are far too complicated to share. All you need to know is that roaches are implicated in the spread of serious diseases, such as plague, leprosy, Typhoid fever, campylobacteriosis, listeriosis, cholera, and many more.
Severe Asthma
Recent studies have shown a link between asthma symptoms and cockroach infestation. The National Cooperative Inner-City Asthma Study found that U.S. children sensitized and exposed to roaches were 3.4 times more likely to be hospitalized. In severe cases of asthma, death can be the result. It is estimated that 11 Americans die from asthma each day. That's 4,015 deaths a year. This is far more dangerous than Salmonella and E. coli combined.
Cockroaches Can Spread Toxic Chemicals
A somewhat surprising threat that cockroaches present is their ability to pick up toxic chemicals and bring them into food-storage areas, silverware drawers, and dish cabinets. How does this happen? Cockroaches can develop a tolerance for chemicals to which they have been exposed. Nymphs shed their skins and create new skins that are able to give them better protection. If you spray toxic chemicals to kill roaches, you could make super roaches that are able to walk through those chemicals and bring them into sensitive areas. This can make you and everyone in your home sick.
Cockroaches Bite
Cockroaches don't eat living tissue. They prefer to feed on things that are dead and rotting. Therefore, a cockroach isn't predisposed to bite you. But it might bite you by accident. Cockroaches like to eat dead skin. If a roach crawls on you while you're sleeping, it may attempt to feed on dead skin in your eyelashes, eyebrows, or around your lips. While doing this, it could bite you. If it does, you're likely to know it, as dirty cockroaches immediately introduce bacteria into the wounds they cause. This will result in a red bump, a swollen lip, or a swollen eye.
A Cockroach Can Get Into Your Ear
When we think of ear-invading insects, we think of earwigs. But there are many insects that have been found inside the ear canals of humans. Cockroaches are among them. If a roach gets into your ear, it won't kill you, but it can cause an incredible amount of pain. This is likely to result in a hospital visit which could present a danger to your finances if you have a high deductible or no health insurance at all.
Cockroaches Cause Rashes
If a cockroach crawls on you at night, you could wake up with a rash on your skin. This is due to an allergic reaction. These rashes aren't dangerous but they can be unsightly, particularly if they appear on your face and neck.
How To Make Cockroaches Less Dangerous
If you live in Aiken, reach out to Aiken Pest Control. We offer year-round pest control services that include coverage for cockroach pests. We can deal with the cockroaches inside your home and provide the protection you need to prevent future infestations. We would love to speak with you about how our technicians work hard to protect Aiken residents from cockroaches and other dangerous pests. Connect with us today and request a free, no-obligation quote to get started.