If you've ever had pets, you're probably familiar with fleas. Fleas are common parasites that latch onto dogs and cats, and many people dismiss them as relatively harmless. However, fleas pose health risks to animals and humans alike, and they can even infest homes that do not have pets.
Fleas not only make your pets miserable, but they can also spread throughout your home and bite you as well, potentially exposing you to diseases. To protect your pets, property, and yourself from fleas, it is important to be proactive against these biting pests. Identifying fleas, understanding the associated risks, and learning what you can do to prevent them will help keep your Aiken home flea-free.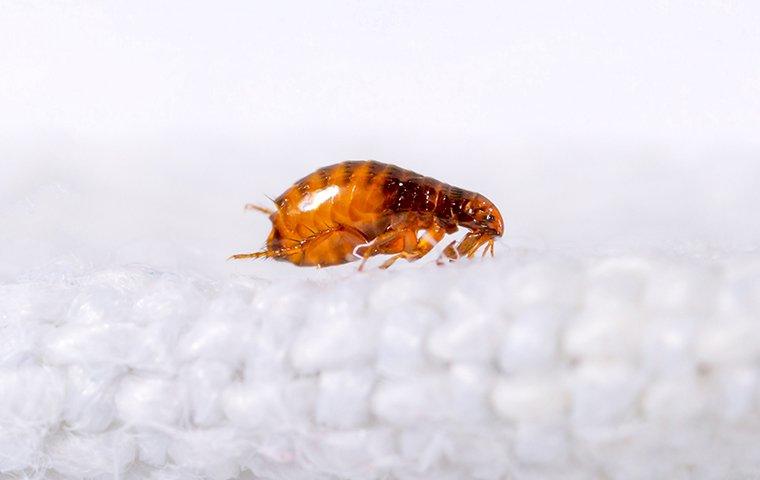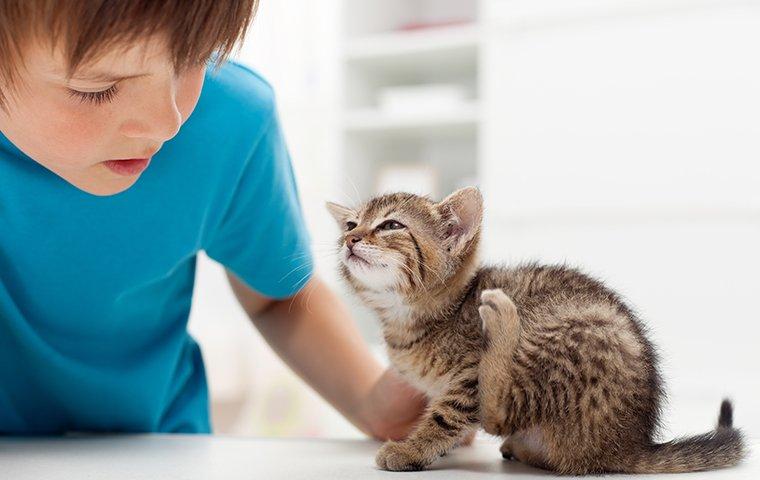 Identifying Fleas
Fleas are relatively small - between 1/12 and 1/6 of an inch - but they are still visible to the naked eye. They have flat bodies and are reddish-brown, with strong back legs that allow them to jump long distances. Fleas also have bristles covering their bodies that help them to move quickly throughout fur and hair.
Because they are small and difficult to see, fleas are usually not identified by spotting the insects themselves. The most common signs of fleas are pets scratching themselves, red itchy bumps on pets and people, and hair loss. Flea feces, which looks like small black specks, may be discovered on pet beds or carpets. Flea eggs may also fall off your pet and be scattered throughout your house, but these are even harder to see and may go unnoticed.
The Dangers Of Fleas
Fleas are a threat to both animals and humans. The bites are maddeningly itchy and can even trigger allergic reactions in both pets and people. Flea bites are small and red, with a halo radiating from the bite, and are typically clustered in groups of three or four. Fleas commonly bite humans on the ankles, legs, groin, waist, armpits, elbows, and knees.
Fleas often transmit tapeworms to cats and dogs and can cause anemia in pets. Without flea medication, your pet is likely to pick up fleas and can potentially suffer from these conditions.
While it is rare today, fleas are carriers of the bubonic plague. While rats have long been blamed for causing the Black Plague in the Middle Ages, it is actually the fleas that the rats were infested with that widely transmitted the deadly disease. Fleas can similarly transmit murine typhus to people via rats.
Though fleas are usually introduced into a household by family pets such as dogs and cats, even homes that do not have pets can become infested with fleas. Wild animals such as raccoons, skunks, or rodents may bring fleas onto your property and into your home.
How To Prevent Fleas In Aiken
Fleas are a pervasive pest and can be difficult to avoid, but there are steps you can take to lower your chances of a flea infestation. Check out these flea prevention tips for Aiken homeowners:
Keep pets on flea medication year-round, even indoor cats.

If your pets do become infested, promptly treat them for fleas or take them to a veterinarian.

Bathe and groom pets regularly, and keep dogs on a leash when outdoors.

Vacuum and dust your home frequently.

Keep the lawn cut short, as fleas like to hide in tall grass.

Trim shrubs and trees and keep your yard free of debris to deter rodent populations.

Promptly address any rodent or wildlife issues on your property.
These preventative measures will help to reduce the likelihood that your pets or property will become infested with fleas. However, if you do notice signs of fleas, be sure to call a licensed pest control company for professional assistance.
Quality Flea Protection In Aiken, SC
The best flea protection in Aiken is a two-pronged approach: flea treatment for pets from your veterinarian and professional flea removal from Aiken Pest Control.
Your vet can prescribe your cat or dog medication and treat them for any secondary conditions such as tapeworms. Aiken Pest Control will handle the flea infestation in your home, effectively eliminating the flea population from your property. The collaboration between your vet and Aiken Pest Control will ensure that your pets are healthy and your home is once again flea-free.
Aiken Pest Control has provided the Aiken, South Carolina area with quality pest control services for more than 50 years. Our experienced technicians will thoroughly inspect and treat your property for fleas, making sure that your home is safe for your family and pets.
Aiken Pest Control is QualityPro Approved, so our customers know that they can trust us with all of their pest control needs. Don't put your pets and family at risk for fleas. For flea control that you can count on, contact Aiken Pest Control today.