What makes you jump? Is it an unexpected loud noise? Do you jump in fear when someone scares you? Most people have a physical reaction when something unexpected occurs. If a person expects the noise or anticipates someone is waiting behind the door to scare them, they will not have the same visceral reaction.
However, there is one creature that invades homes that always causes a reaction. What rodents will cause people to shriek, run away, or jump onto the nearest chair? Rats! People physically react when they see a rat run across the floor or when they hear rats scratching inside walls.
If you suspect rats are in your house or have seen them dart behind the furniture, you need the best pest control in Aiken from Aiken Pest Control. For over fifty years, we have removed rats from homes and provided peace of mind to homeowners.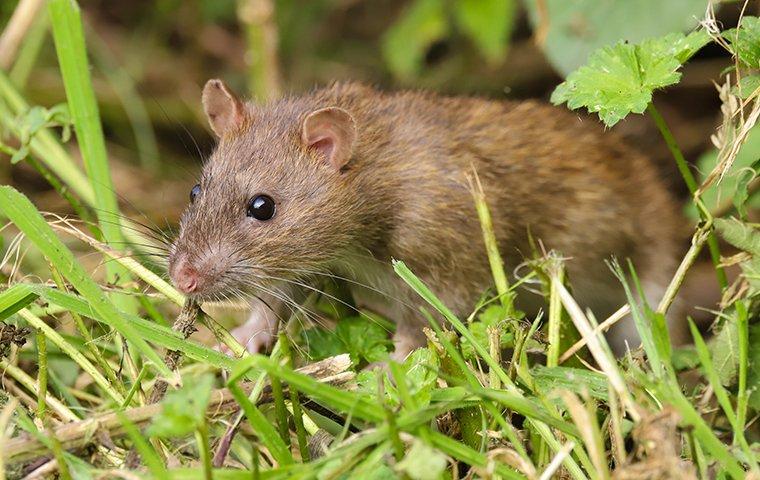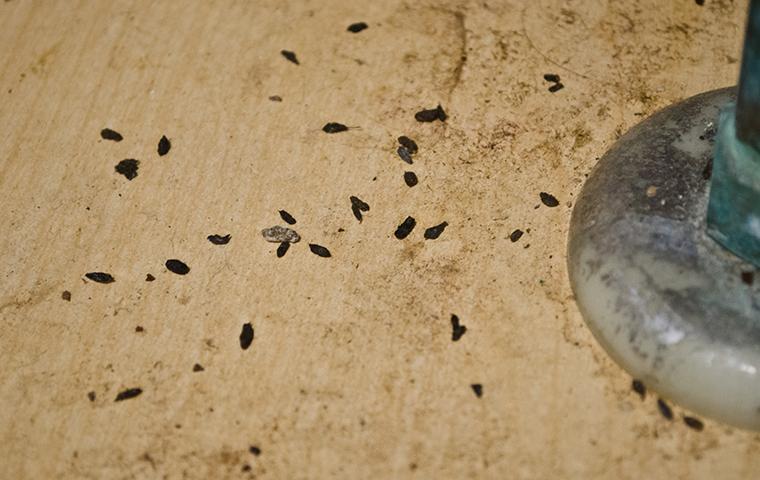 How Big Are The Rats In Aiken?
There are two types of rats in Aiken, Norway, and roof rats. Although you may have never heard of a Norway rat, you may have heard it referred to as a brown rat, sewer rat, common rat, or wharf rat. Body size and weight differ according to gender. Not including the tail, female Norway rats grow to 7 inches, whereas the males may have up to a 9 1/2-inch long body. Of course, the larger the body, the greater the weight. Female Norway rats weigh roughly 12 ounces; males may be as heavy as 19 ounces.
Roof rats, also known as black or ship rats, are so-called because they prefer to live in the upper parts of buildings. Since these rats live in areas that require more climbing and effort to reach, it is not surprising that they are smaller and lighter than the Norway rats. Female roof rats grow to 6 inches, and male roof rats are about 8 inches long. Overall, roof rats weigh between 5 and 8 ounces.
Rats and mice have tails on their backside, but rat tails are usually as long, if not longer, than their body. So, a male Norway rat may have an 8-inch body and an 8-inch tail for an overall length of 16 inches. Another distinguishing feature is the difference between the covering of mice and rat tails. Mice have thin and hairy tails, but rat tails are scaly and thicker.
What if you don't see rats in the attic or the kitchen but suspect they are present? Are there signs that indicate rats are in your house, and can you deduce from those signs whether you have roof or Norway rats? Yes! These are signs of rats in the house:
Droppings: Roof rat droppings have pointed ends and measure about 1/2 inch, but Norway rats leave shiny black droppings about the size of an olive pit with blunt ends.
Gnaw marks: Rats chew on items constantly to keep their ever-growing incisor teeth sharp and trim.
Holes: Rats create two to three-inch circular holes through wood and drywall to food sources and nesting locations.
Urine stains: Rats consume around one ounce of water daily, and all that water has to go somewhere.
Greasy marks: Rats forage in drains, garbage, sewers, and on animal feces. As rats crawl around in these unsanitary areas, the oil on their fur attracts dirt and grime. Because rats have poor eyesight and constantly bump into objects, they leave behind dark smudge marks throughout the house.
Tracks: In dusty areas, you may see four and five-toed prints from rats.
Odor: Rats use pheromones in their urine to mark their territory and the desire to mate. These pheromones create a musty aroma that you can smell if there is a concentrated infestation of rats.
Runways: Rats are creatures of habit, which means that once they find a food source, they will travel the same path from the food to their nest. Along these pathways, you will find the highest amounts of droppings, grease marks, urine stains, and tracks.
Nests: Rats create four to six-inch ball-like nests using shredded paper, cloth, and insulation.
Investigate for these signs of a rat infestation along the base of cabinets and appliances in the kitchen, bathroom, and laundry room. If you hear sounds above you at night, look for these signs in the rafters and attic. Our highly trained technicians from Aiken Pest Control can determine the type of rats infesting your house and take appropriate action to remove them.
The Damage And Dangers Rats Can Create
Rotting organic matter, animal feces, and other nasty things attract rats. When rats forage in these locations, their oily fur not only picks up dirt and grime but is also a magnet for disease-causing organisms that develop in these areas. When rats move through an Aiken home and rub against walls, appliances, kitchen cabinets, and countertops, the bacteria on their fur is left behind. A human is exposed to pathogens when they bite into an apple or use a fork touched by a roaming rat.
Rats contaminate food products, exposed foods, and utensils through their feces and urine. You may notice the blunt or pointed-ended feces, but you may not see the dried urine on your spoon or knife. Rats may also taint products with their saliva. Rats chew on plastic, paper, aluminum, wood, and even concrete and cover them with potentially diseased saliva. Like urine, the saliva dries, may not be noticeable and might be ingested. Leptospirosis, rat-bite fever, tularemia, and salmonellosis are examples of the bacterial diseases rats carry.
When rats enter into houses, they often bring hitchhiking fleas and ticks along for the ride, and once inside the house, they jump off to start their infectious adventure. Tularemia, bartonellosis, tapeworm, and Rocky Mountain spotted fever are a few examples of diseases fleas and ticks spread.
Rats not only bring bacteria, viruses, and hitchhikers into the house, but they also damage your home. A characteristic of rodents is the two pairs of ever-growing incisor teeth. If not trimmed, a rat's incisor teeth grow about four inches annually. Rats will chew on anything except thick metal. It can be costly to replace and repair the items rats use as gnawing posts, but nothing is more devastating than losing a house due to a fire caused by rats chewing on the wiring.
To protect your family and stop potential damage to your house, you need the rat control services of Aiken Pest Control. We will end the rat infestation so you can rest easy at night.
Why Do I Have Rats In My House?
Before rats enter a house, they are attracted to something on the property. Rotting food in open garbage containers or compost piles will lure rats into your yard. Rotting food does not always have to be in a garbage can but can be in the form of decaying fruit. When fruit is abundant on the ground, rats come calling. If you keep the garbage cans closed and have no fruit trees, animal feces is another reason for rats in the backyard.
Rats may not find food on your property, but if a food source is nearby and you have water, they will also roam around on your land. Water sources for rats include poorly draining ditches, puddles, baby pools, potted plant trays, and anything else that can trap and store water.
Rats not only need food and water, but they also require shelter. Wood and leaf piles, stones, overgrown vegetation, logs, and other debris provide excellent outdoor nesting locations for rats.
Once rats are in your yard, and when colder weather arrives, they will try to enter your Aiken house. Roof rats will scurry up trees and overgrown bushes to attempt entry into the attic area; Norway rats will look for openings in your foundation, underneath doors, and in damaged screens.
The coveted QualityPro rating awarded to Aiken Pest Control is evidence that we are the best rat control company in the area. We will help you identify attractants to your property and entry points into your house.
How Do I Get Rid Of Rats In My House And Keep Them Out?
The best way to get rid of rats is to use a highly trained technician from Aiken Pest Control. We will investigate your property and house for signs of an infestation, entry points, and attractants. As one of only 2% of pest control companies with a QuailityPro rating, you can rest assured that we will create a custom treatment plan to remove the rats in a safe, quick fashion.
Once we remove the rats from your Aiken house, you can do the following to keep them out:
Remove leaf and wood piles, overgrown vegetation, animal feces, and rotting fruit from the property.
Cover outdoor garbage cans and compost piles.
Eliminate standing water in the yard.
Trim back trees and shrubs away from the house.
Seal holes in the foundation and along the roof line.
Install door sweeps on exterior doors.
Repair holes in window and door screens.
When you see signs of rats and call Aiken Pest Control, we will fix the problem and work with you to ensure they do not return in the future. Contact us today to learn more and get a free quote.