South Carolina's mild climate makes it a popular destination to settle down, and that includes local rodents who don't mind making your home into their own. For Aiken residents, you're most likely to encounter these common rodents:
House mice: House mice usually only grow up to four inches in length, with cream-colored bellies and dusty gray fur.
Norway rats: Including the length of their tails, Norway rats can grow more than a foot in length with large, round bodies.
Roof rats: Roof rats have longer tails than Norway rats, but their bodies are leaner, which makes it easier for them to scurry through trees and climb on top of your rooftop.
Gray squirrels: While this may be the least common rodent you'll find in your home, gray squirrels can sometimes end up in Aiken homes, and when they do, there's no end to the problems they cause.
Whether you've got gray squirrels or house mice, here's what Aiken homeowners should know about identifying the signs of rodents, whether rodents can make you sick, the safest way to get rid of them, and some tips and tricks for keeping rodents away.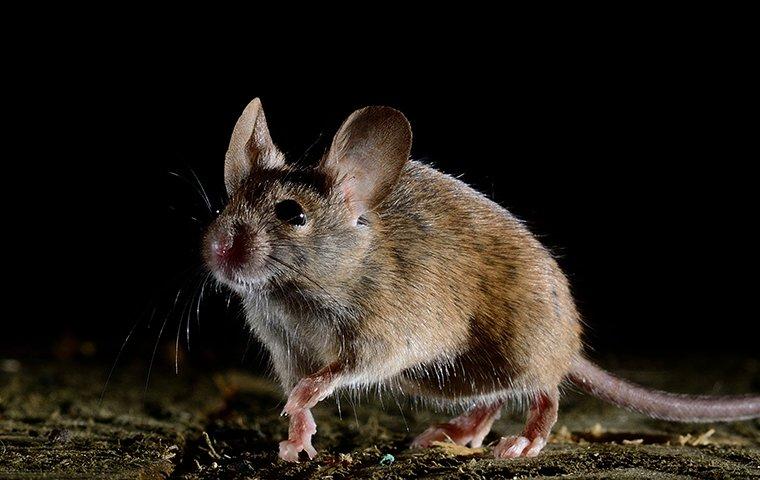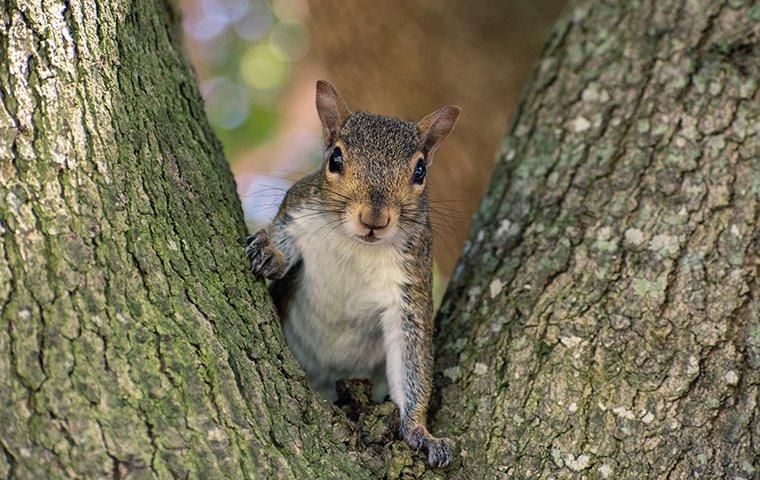 Signs Of Rodents In Your Aiken Home
Some homeowners don't realize they have a rodent infestation until they see an actual rodent, but there are plenty of other signs that you've got these pests living in your home, such as:
Finding chew marks and tiny holes in food packaging or other containers

Chew marks on electrical wires or similar items

Tiny pellet droppings in the back of your cabinets, pantry, or near walls

Scratching, thumping, or other noises coming from your walls at night

Urine stains in the back of drawers, cabinets, or pantries

Nesting materials, like cardboard boxes, insulation, paper, or other fibrous materials

Tiny footprints or tail-marks in flour, sugar, or other powder in your kitchen
Can Rodents In Your Aiken House Make You Sick?
Unfortunately, the rodents in your Aiken home are more than just an annoyance or startling sight – they also have the potential to make you sick. Rodents, especially rats and mice, can carry plenty of dangerous diseases or illnesses, such as:
Hantavirus

Tularemia

Salmonellosis

Rat-bite fever

Plague

Leptospirosis

Lymphocytic choriomeningitis
Besides the diseases listed above, rodents also have the potential to cause property damage by chewing through electrical wires or nesting in your insulation. Some rodents may also bring parasites into your home, like fleas, mites, and ticks, which can also infest your house.
The Safest Way To Get Rid Of Rodents In Your Aiken Home
Given the types of dangerous illnesses and diseases that rodents can spread, there's only one safe and effective method for getting rid of them, and that's by using the services of Aiken Pest Control. With over half a century of experience serving Aiken and the Midlands of South Carolina, we've dealt with rodents of every kind and infestations of every size.
If you are seeing any of the warning signs of rodents or believe you've got an infestation, there's only one way to protect your Aiken home – call us today at Aiken Pest Control to learn more about how our rodent control services work.
Tips To Keep Rodents Away From Your Aiken Home
Rodents aren't completely preventable, but there are a few tips and tricks you can use to keep them away, such as:
Use caulk or another rodent-proof material, like steel wool, to seal any exterior gaps around your home. Mice only need a hole that's the size of a pen to get inside, while rats can slip through anything bigger than a quarter.

Don't leave food sitting out overnight in your home, including dirty dishes with food particles in your sink or pet food in bowls.

Make sure you store your food in sealed packaging or plastic containers and avoid keeping them in paper or cardboard containers that rodents can easily chew through.

Keep garbage cans or trash cans completely sealed and ensure you're regularly emptying them.

Be careful to completely clean up after meals, spills, and food preparation areas so there aren't any food scraps left behind.
And remember, if despite your best efforts, you find yourself dealing with rodents in your Aiken home, don't hesitate to reach out to the experts at Aiken Pest Control. We can rid your home of any existing infestation and help defend your home against future populations. Call today to learn more about our year-round rodent control options.