There are many benefits to getting professional bed bug control. Some may come as a surprise. A professional doesn't just get rid of bed bugs. If you're curious, stick with us. We'll look at how to detect early signs of bed bugs; how to identify bed bugs when you find them; what to expect from those sneaky bugs; why controlling bed bugs is tricky; and when it is the right time to contact a professional for bed bug treatment. As always, you can contact us immediately if you'd like to speak with someone about your bed bug problem directly. The service team at Aiken Pest control offers industry-leading solutions for pest control in Aiken. We'll always steer you in the right direction.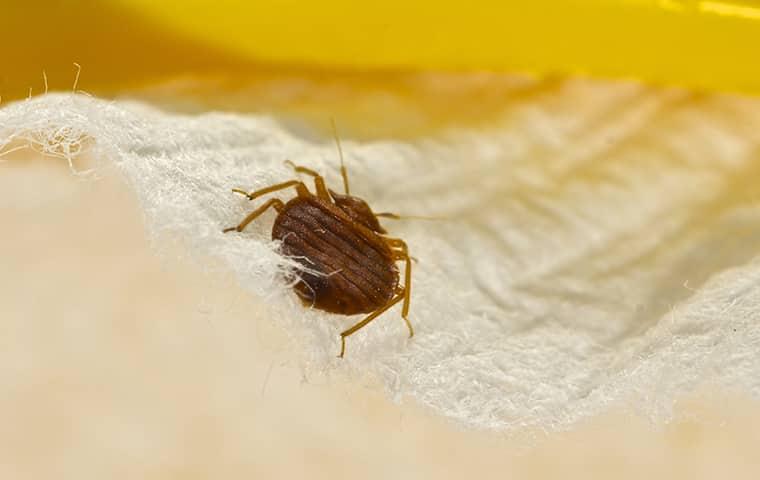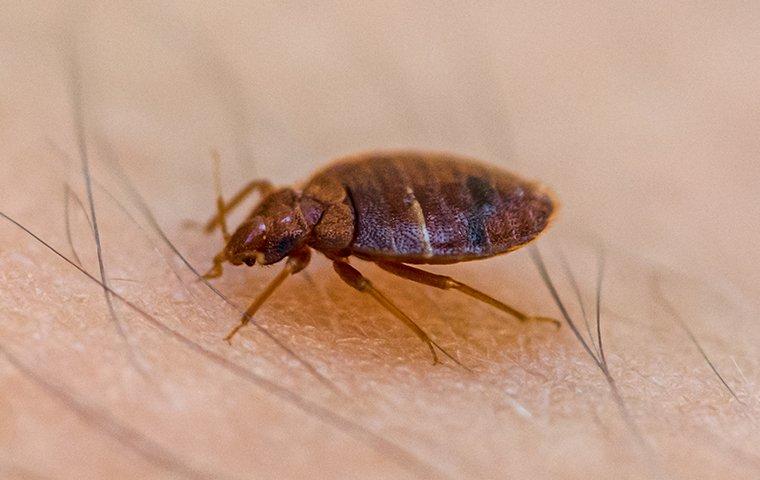 Sure Signs Of A Bed Bug Infestation
When you get lots of rashy bites on your skin at night, you have bed bugs, right? Not necessarily. While numerous red bumps surrounded by a prominent rash is certainly a warning sign, there are other things that can cause rashy bumps. The first step in dealing with bed bugs is knowing for sure that you have them.
How can a professional help? We sometimes get calls to deal with bed bugs and find out that bed bugs aren't the problem. One of the surprising benefits of professional bed bug control is that a professional will not only tell you you don't have bed bugs but also can give you actionable data to help you figure out what problem you do have in your home. But this is probably not a benefit you want. It is much better to diagnose your problem and contact a professional when you know for sure that your home has bed bugs.
Do I have bed bug bites? Each bed bug that bites you is likely to leave three wounds. These may turn into welts and have a significant rash, depending on the age of the bed bug, your age, your skin type, your immune system, and how many times those bugs have bitten you. At the root of bed bug bite identification is understanding that you get swollen and rashy wounds because of an allergic reaction. But insect bites aren't the only way to get a bumpy rash.
You can have an allergy to fabrics and get a rash when you touch something.
You can have an allergy to food and get a rash when you ingest something.
You can have an allergic reaction to something else, such as carpet beetle larvae. Sometimes carpet beetles get in, and residents think bed bugs are biting them when they're just coming in contact with the hairs on carpet beetle larvae while they sleep.
The primary way to tell that you have bed bug bites (and not something else) is to look for the bumps to follow a pattern on your skin. Bed bugs move across your body as they feed three times each, creating wounds that look like a path.
What warning signs do bed bugs provide? You don't have to diagnose a bed bug infestation by examining bites alone. If you know where to look, and what to look for, you can find other signs of a bed bug infestation.
Black fecal spotting or streaks: Bed bugs leave their droppings on bedding, sheets, clothing, and upholstery. You may also find black streaks on baseboards, crown molding, carpet edges, and electronic devices.
Brown stains: Bed bugs excrete blood. The blood stains turn brown when they dry. If you see light tan dots on fabrics, bed bugs are likely to blame.
Shed skins: Bed bugs shed their skins several times as they develop into adults. These tiny white or yellowish skins are found in extremely tight spaces, such as the seams of mattresses and box springs.
White eggs: Bed bug eggs are about 1mm long and white. You may find these eggs in the tight spaces where shed skins are found.
Tiny white insects: When a bed bug hatches from its egg, it is 1mm long, seed-shaped, and white. If you see tiny white insects in your home, those are bed bugs. They don't turn reddish-brown until they reach their adult stage. So, these are the insects to watch for in your home, not the larger brownish bugs that look like apple seeds.
It is tricky to find bed bugs in your home, but it is not impossible. These insects aren't invisible to the naked eye; they're just good at hiding from you. A detailed inspection can uncover a bed bug problem and help you determine that the rashy bumps you're finding on your skin are actually bed bug bites.
Bed Bugs Won't Just Go Away On Their Own
You can find evidence of bed bugs in your home if you know where bed bugs hide and what evidence they provide. Once you do, you may consider using control methods to drive them out of your home. Some people turn to essential oils and electronic repellents. The first step in bed bug control is to apply appropriate treatments.
Why don't repellents work? At the core of the question, "Will bed bugs go away on their own?" is a fundamental fact many people don't understand about bed bugs. These insects don't live in the yard. They aren't outdoor bugs. Bed bugs are almost exclusively indoor insects. So—you'll have difficulty convincing them to leave your home. Repellents and electronic devices only work to spread bed bugs around or drive them into wall voids where it is harder to control them with DIY methods. Our recommendation is to forego using repellents and learn how to clean bed bugs up when you find them. Sometimes, all that is needed for fast and complete bed bug control is a strong vacuum. Lift a mattress, find the bugs, and suck them up.
How can a professional help? A licensed technician is not only trained in selecting appropriate treatment methods but can also apply these methods according to field-established protocols. Experts in the industry share their methods with each other, and the information is passed down to technicians nationwide. A professional can address a bed bug infestation even after the bugs have gotten into your walls. Plus, when you hire someone with appropriate training, you'll get the best results.
Why Do I Have Bed Bugs In My House?
We touched on the fact that bed bugs are hitchhiking bugs, but it is important to understand where and how you can pick up bed bugs. If you don't understand how you get bed bugs, you may continue to get them even as you attempt to get rid of them.
How did I get bed bugs? Here are the most common ways Aiken residents pick up bed bugs and bring them home.
Going on vacation and sleeping in overnight accommodations: Guests bring bed bugs in and take bed bugs home.
Going to work: You can get bed bugs during the day when a coworker accidentally brings them in. Don't get too mad at your coworker for thinking it is, "Bring-bed-bugs-to-work Day." A home can have bed bugs for weeks or months without any noticeable warning signs.
Going to school: Your kids can bring bed bugs home when other students accidentally bring them to school.
Visiting a family member in assisted living: Seniors often have a minor reaction to bed bugs, and this can allow bed bugs to thrive in nursing homes.
Buying used furniture: When you buy slightly used furniture, you may get a slightly used bed bug infestation.
Doing nothing: What? Did you read that right? Yes. Sometimes you can get bed bugs when you don't do anything at all to pick them up. Bed bugs can enter wall voids and pass from one apartment to another. If you have a neighbor secretly battling bed bugs, you may start to have issues when their infestation grows too large.
How can a professional help? It may not make sense to get a professional to prevent bed bugs because perimeter pest protection doesn't keep bed bugs out of your home. But can a professional help you keep bed bugs out of your home? Yes. We just did. Professionals are educated in the habits and habitats of pest insects. We diagnose your infestation and provide insights into how you may have gotten bugs in the first place. We also provide suggestions to help you take steps to prevent bed bugs from coming home with you or someone else in your home. Most of all, a professional can provide routine inspections to catch bed bugs early and address them before they grow into a difficult, or costly, pest problem.
Call The Professionals At The First Sign Of Bed Bugs
The most important benefit of contacting a professional is getting fast results. DIY bed bug control can go on for weeks. Rather than attempt bed bug control in Aiken on your own, consider contacting Aiken Pest Control. We can guide you toward an appropriate bed bug pest control service for your home and help you get it within your budget. Our technicians have the training, experience, and professionalism to give you comprehensive support. You don't have to let the bed bugs bite. Connect with us today.