Professional Pest Control For Jackson, SC Property Owners
The folks in Jackson, a town in Aiken County, South Carolina pride themselves on making everyone feel at home. This small town offers a quiet retreat from the grind of daily life. Unfortunately, it is not just people that enjoy living in Jackson; many pests such as insects and rodents also call Aiken County home. To protect the homes and businesses in this close-knit community against the area's toughest pests, the professionals at Aiken Pest Control offer eco-friendly, effective, and affordable pest control services. We have been protecting homes and businesses throughout Aiken, the CSRA, and the Midlands of South Carolina for over 50 years. To begin protecting your Jackson residential or commercial property from insects and rodents, reach out and contact Aiken Pest Control today!
Home Pest Control In Jackson, SC
Protecting your Jackson home from pests is a difficult task. The unfortunate truth is that most residential properties offer pests what they need to thrive: food, water, and shelter. To protect your home and family from our area's toughest pests, Aiken Pest Control provides effective home pest control solutions. We offer guaranteed services to keep your home free of pests year-round. Our home pest control solutions include:
Quarterly Services

Coverage against more than 30 pests

Exterior Perimeter Treatments

Interior Treatments as needed

Flea Control

Rodent Control

And More
To learn more about our home pest control solutions or to schedule a free inspection, call Aiken Pest Control today.
Do You Know How To Identify Bed Bugs In Jackson, SC?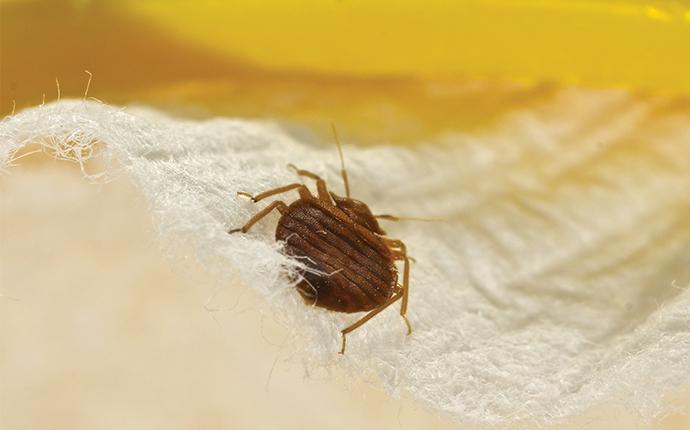 Knowing how to identify bed bugs is the best way to protect your home from these blood-feeding pests. Bed bugs are small insects with flat, oval-shaped bodies. They don't have wings and they are typically reddish-brownish in color. After feeding, their body swells and turns a deep purplish-red color.

If you spot bed bugs hiding in the cracks or crevices of your home, immediately contact Aiken Pest Control. Our professionals will quickly come to your aid and perform an accurate bed bug inspection with the help of our canine bed bug inspectors. If bed bugs are discovered, we can quickly eliminate them using one or more of our bed bug treatment options. These include conventional bed bug treatments, bed bug heat treatments, and bed bug mattress and box spring encasements. To schedule a bed bug inspection for your Jackson home, call Aiken Pest Control today.
Guide To Protecting Your Jackson, SC Property From Termites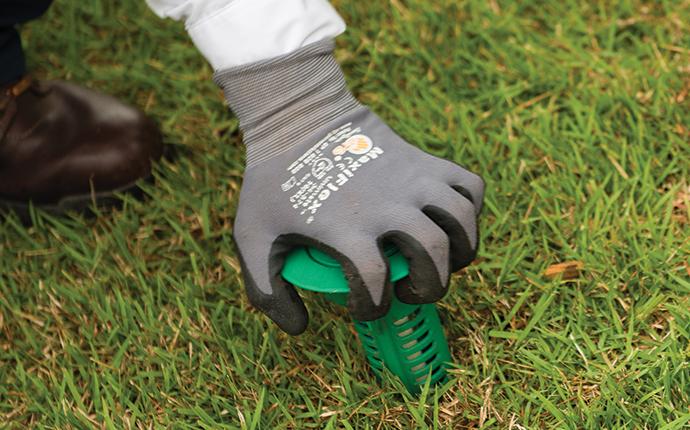 Termites live throughout South Carolina where they are extremely destructive to homes and other structures. To help protect your property from wood-eating pests, our professionals offer the following tips:
Reduce areas of moisture in and around your home.

Limit wood-to-soil contact on your property.

Leave at least an 18-inch barrier between soil and mulch and your home's foundation.

Remove fallen trees, tree stumps, and other excess organic debris from your property.

Partner with Aiken Pest Control.
To protect your Jackson home from termites, Aiken Pest Control offers effective termite control solutions. At Aiken Pest Control we highly recommend installing the Sentricon® System with Always Active™ to completely eliminate a termite infestation and prevent future infestations. To learn more about protecting your home from destructive termites through our termite control solutions, reach out to Aiken Pest Control and speak with one of our professionals.
Commercial Pest Control In Jackson, SC
Protect your Jackson business from being damaged by pests by partnering with Aiken Pest Control. We understand just how problematic insect and animal pests can be for business owners. Pests can cause a long list of problems including:
Damaging the structure of a facility

Destroying inventory and equipment

Introducing bacteria, disease, human pathogens, and parasites to customers and employees

Causing the failure of health and safety inspections

Causing a loss of customers and revenue

Damaging the reputation of a business
Our commercial and industrial pest control services provide peace of mind in knowing your facility will become and stay free of pests. Our commercial pest control services include accurate pest identifications, a customized pest management program, the implementation of Integrated Pest Management strategies, comprehensive documentation, and compliance with industry regulations. Call us today to learn more about partnering with us to protect your Jackson business from invasive pests.