Professional Pest Control For Langley, SC Property Owners
Protect your Langley, SC home or business from the pests that live throughout Aiken County, with the help of the local pest professionals at Aiken Pest Control. We have been providing South Carolina residents with quality pest control services for over 50 years. We are a QualityPro approved company that takes pride in going above and beyond industry standards to ensure South Carolina homes and businesses become and stay free of pests. To learn more about our quality pest control options, reach out to Aiken Pest Control today!
Home Pest Control In Langley, SC
At Aiken Pest Control, our primary focus is on protecting homes from our area's most invasive pests. Our home pest control program provides the protection needed to get rid of common household pests and stop them from returning. We always begin by performing a free, no-obligation home inspection. We then develop a comprehensive pest control program that is specific to your Langley home. Our home pest control program provides quarterly pest control service visits, coverage against 30+ pests, exterior spider de-webbing, flea control, rodent control, fire ant control, a 100% satisfaction guarantee, and more. To begin protecting your home and family from our area's most common household pests, schedule a free inspection today.
Dangerous Spiders Found In Langley, SC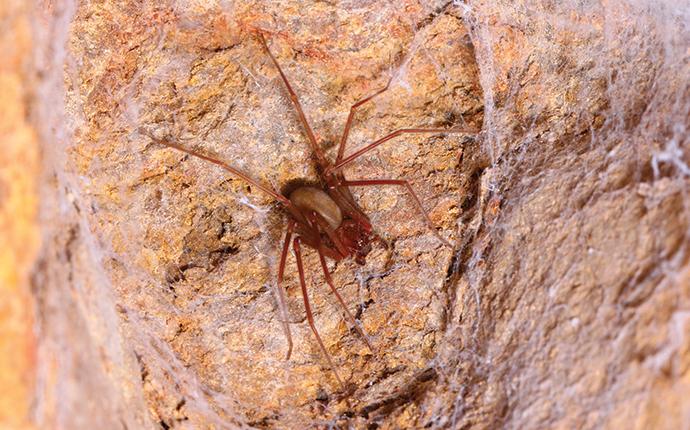 Most of the spiders found living in South Carolina are considered to be simply a nuisance and pose no significant risks to people. Unfortunately, some dangerous species are living in our area that need to be avoided. Poisonous spiders have venom that is strong enough to cause significant health risks to people.

Brown recluse and black widow spiders are examples of dangerous spiders that are found living in Langley. Brown recluse spiders are light to dark tan in color and have identifying violin marking on their backs. Black widow spiders are primarily black with a red "hourglass" marking on their backs.

If you ever spot what you think is a poisonous spider on your property or in your home, immediately contact Aiken Pest Control. We can provide the services needed to eliminate them quickly. To learn more about getting rid of dangerous spiders through our home pest control services, reach out to us today.
Protect Your Langley Property From Termites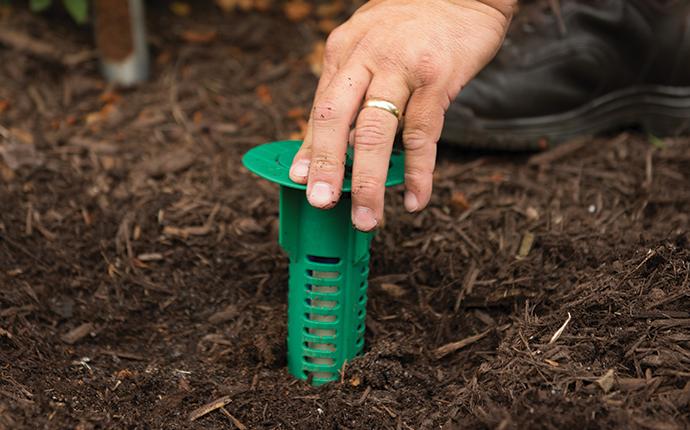 Termites are a threat to any property owner living in Langley. They travel through the ground and enter silently into homes through spaces in the foundation or on a structure with wood to soil contact such as wood siding, wood trim, or deck steps. Once inside your home, they will work silently for months or even years. They will feed on and destroy the structural wood found behind walls, under floors, and above ceilings. Usually, their presence isn't discovered until the damage is done. Termite damage can be extensive and is expensive to repair. Also, the loss is not something that is typically covered by homeowner insurance!

To help you protect your property and bank account from these wood-eating pests, Aiken Pest Control offers effective termite control options. Protecting your property from termites always begins with a thorough inspection. After the review, we will go over our findings with you and recommend a solution to your unique situation. We can eliminate termites through the installation of the Sentricon® System with Always Active™ or through the use of Navigator® - a liquid termiticide. To learn more about our modern, eco-friendly termite control options or to schedule a termite inspection for your Langley home, give Aiken Pest Control a call today.
Commercial Pest Control In Langley, SC
The best way to get pests out and keep them out of your Langley business, and away from inventory, equipment, customers, and employees, is to partner with a commercial pest control expert. At Aiken Pest Control, we can protect your business and its reputation from annoying, damaging, and potentially dangerous pests by:
Providing accurate pest identification

Putting into place customized pest management programs

Implementing Integrated Pest Management strategies

Providing comprehensive documentation

Staying compliant with industry regulations
To learn more about partnering together to maintain a pest-free commercial facility, contact us today to find the details on our commercial pest control services.