Professional Pest Control For Leesville, SC Property Owners
Leesville is a township located in Wake County, North Carolina; to help protect the homes, businesses, people, and pets found in Leesville from wood-eating pests, pantry pests, ants, spiders, rodents, and more, partner with a local pest control company that has "been tough on pests since 1967"- Aiken Pest! Aiken Pest Control provides comprehensive pest control solutions to eliminate pests and to prevent future pest problems from popping up inside of any Leesville residential or commercial property. Find out today why so many residents of South Carolina have been trusting Aiken Pest Control with their pest control needs for more than five decades!
Home Pest Control In Leesville, SC
Don't live with unwanted pests inside your Leesville home for one more day. Contact the residential pest control experts at Aiken Pest Control to put into place the year-round services needed to get them out and keep them out. Our residential pest control program includes:
A no-obligation, free home inspection

The identification of existing pest problems

Notification of the conditions that may be attracting pests to your home

Figuring out where pests are entering your home

The development of a pest control program that is specific to your home
After our initial visit, we will return to your Leesville home quarterly to complete an inspection, provide treatment, sweep away spider webs, and remove insect nests found on the exterior of your home. For added peace of mind, our technicians promise that if pests return between our service visits so will we, and at no additional cost to you! Give us a call to learn more about implementing an effective, comprehensive, year-round pest control service inside of your Leesville, SC home from the pest control professionals at Aiken Pest Control.
Are Powderpost Beetles In Leesville, SC Harmful?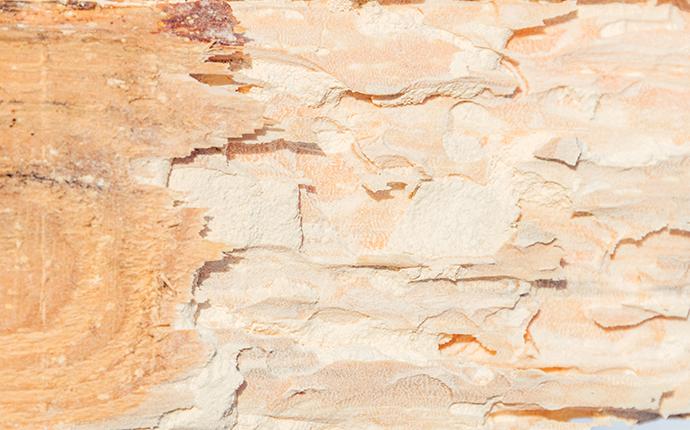 The answer to the question of "are powderpost beetles harmful", is yes! Powderpost beetles won't cause harm to people or pets, but they will cause significant structural damages inside homes and other buildings if left to their own devices. In fact, powderpost beetles have the potential to cause just as much damage inside of homes as carpenter ants and termites. Adult powderpost beetles will lay their eggs in the cracks of wood, after emerging from their egg, the larvae begin to feed, creating damaging tunnels and basically turning the inside of the infested piece of wood into a fine powder-like substance. Powderpost beetles are often found invading flooring, furniture, and structural wood. After the larvae develop into an adult they create a small hole in the surface of the wood and emerge from it. Finding their exit holes and noticing the fine sawdust that they kick out of the exit holes are the most common ways that homeowners discover an infestation.
If you discover signs of powderpost beetles living inside your Leesville home, contact Aiken Pest Control immediately. Aiken has the modern technology and services needed to eliminate a powderpost beetle infestation completely from your home, stopping the damages that their feeding habits are causing. Contact us today to learn more!
Tips To Avoid Bed Bugs In Leesville, SC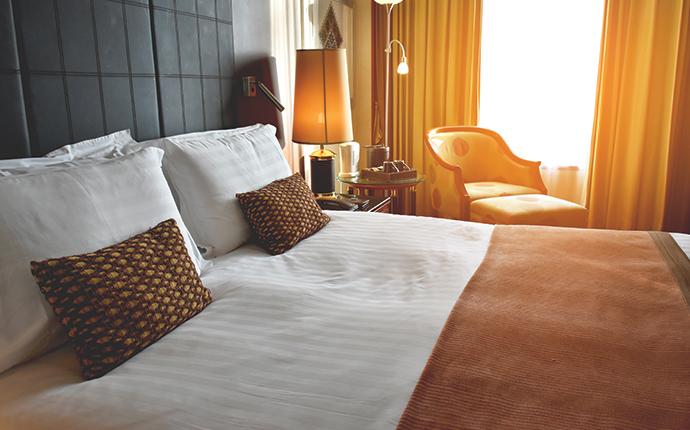 Avoiding bed bugs is an almost impossible feat; they are found living and hiding in almost any public place and are very adept at hitchhiking their way into homes completely unnoticed. Keeping bags and coats up off of the ground, inspecting your hotel rooms for signs of bed bugs before bringing your belongings in, routinely washing outerwear that you and your family where daily, and regularly vacuuming your home are some great tips to help keep bed bugs out of your home. However, one of the very best ways to avoid having a large scale bed bug infestation inside of your Leesville home is to schedule routine bed bug inspections. At Aiken, we use our highly trained bed bug dogs to detect bed bugs in places that human inspectors can't access or inspect visually. If bed bugs are discovered we can eliminate them through our highly effective bed bug control services, services which include:
Conventional bed bug treatments - Using EPA-registered products, this method of bed bug treatment is guaranteed; it is a highly effective treatment that eliminates bed bugs on contact.

Bed bug heat treatments - Heat treatments are effective, environmentally sound, allow for immediate re-entry into your home, kill all stages of bed bugs present, and are guaranteed.

Bed bug mattress and box spring encasements - Mattress and box spring encasements work to protect your mattresses and box springs from bed bugs in the case of a future infestation; saving both time and money.
Give Aiken Pest Control a call today in order to schedule a bed bug inspection for your Leesville, SC home.
Commercial Pest Control In Leesville, SC
Trust your Leesville business' pest control needs to the commercial pest control experts found at Aiken Pest. Our pest control professionals are highly trained and are continuously being educated on the newest industry technologies; providing you with the most effective services possible to maintain a pest-free environment inside of your Leesville business. Through our many decades of experience, we are able to successfully protect a wide variety of businesses and industries from pests including:
Grocery stores

Retail spaces

Restaurants

Industrial facilities

Hotels

Health facilities
When you choose Aiken for your commercial pest control needs, we will provide you with an accurate pest identification, a customized pest management program, the implementation of Integrated Pest Management strategies, comprehensive documentation, and proof of compliance with industry regulations. Put an end to pest problems inside your Leesville commercial facility by contacting Aiken Pest Control today!