Professional Pest Control For Lexington, SC Property Owners
Lexington appears to be a quiet, quaint southern town located South Carolina, but remember looks can be deceiving! Lexington is much more than a small, sleepy southern town, it is a place that has experienced great economic growth that provides its residents with excellent schools, numerous business opportunities, and the tools required to allow its residents to have continued success and growth. To help protect the homes and businesses that have been created in Lexington, the local pest control experts at Aiken Pest offer budget-conscious, highly effective, and modern pest control services. Since 1967 we have been protecting properties throughout the Central Savannah River Area (CSRA); let us help you protect your Lexington property from common South Carolina pests like ants, spiders, bed bugs, clover mites and more through our innovative pest control services. Give us a call today to learn more about any of our outstanding solutions to southern pest problems!
Home Pest Control In Lexington, SC
Mosquito control, fire ant control, bed bug control, nuisance wildlife control, moisture control, and our year-round residential pest control solutions are all the ways that the professionals at Aiken Pest Control can help protect your home from the South Carolina pests who are insistent on making our homes their homes. At Aiken Pest Control, we understand that even though you live in the same city, neighborhood, and/or street as your neighbors, your home is unique and requires unique pest control services to protect it from pests. This is why at Aiken we offer year-round customizable pest control services; to meet the unique needs of all our Lexington homeowners. By choosing Aiken to protect your home and family from pests you can count on the following services to provide a barrier around your home to keep common house-infesting pests out year-round.
A free, no obligation home inspection.

The development of a comprehensive pest control program for your home.

Quarterly pest control service visits.

A satisfaction guarantee - if pests return we will return at no additional charge to you.
Contact us today to learn more about our year-round residential pest control solutions or for info about our targeted programs to protect your home from mosquitoes, fire ants, bed bugs, and/or wildlife!
Clover Mite Prevention Tips For Lexington, SC Residents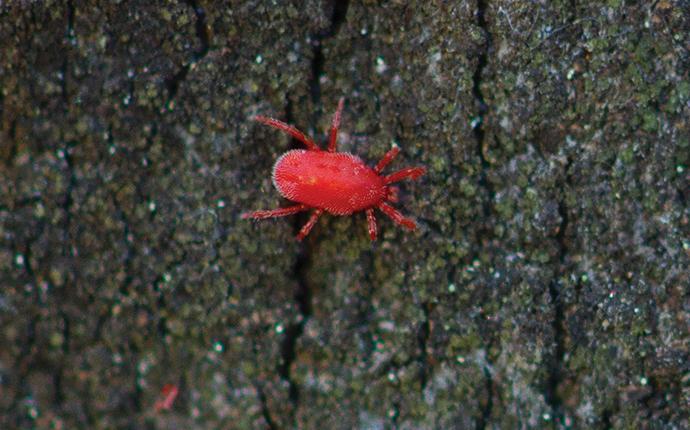 Clover mites might not be the most famous household pest, but these tiny red pests can become quite invasive and become a huge nuisance for Lexington homeowners. Clover mites are usually found living outside feeding on clover and other grasses, however, in the spring and fall they tend to migrate inside homes and other buildings to find dry warm shelter to overwinter inside of or to lay their eggs in. Clover mites aren't particularly dangerous to people, however, no homeowner wants to find hundreds or thousands of these tiny pests crawling throughout their home. Along with ick factor, these pests will leave behind red stains if they are squished or squashed damaging paint, furniture, curtains, and other personal belongings. In addition to putting into place a year-round pest control solutions from Aiken, the following tips can help to prevent these pests from invading your Lexington property.
Clover mites feed on grass and other vegetation; make sure to have at least an 18-inch barrier between any grass and your home's foundation.

Instead of using mulch to cover bare areas between the grass and your home's foundation used crushed rock or a similar substance.

Caulk any gaps found around windows and doors.

Seal cracks and crevices found in your home's foundation.

Install door sweeps under exterior doors, especially basement doors.
Contact us today to schedule a free inspection for your Lexington, SC property to help prevent clover mites and other household pests from invading it.
Bed Bug Treatment Options In Lexington, SC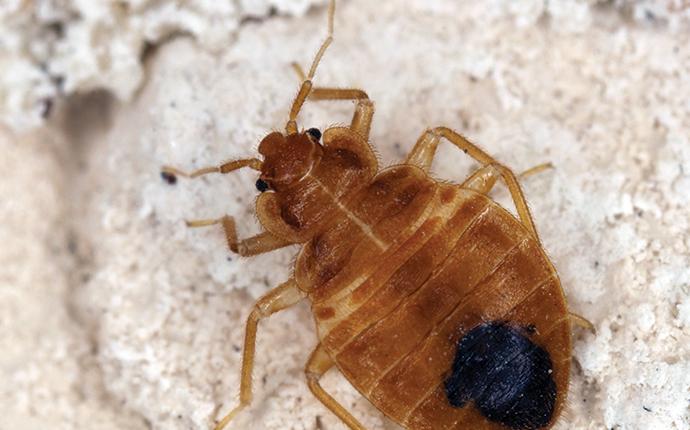 Unless you plan on never leaving your Lexington home or business and never letting anyone into your Lexington home or business, there is always the possibility that bed bugs will unintentionally be introduced into your property. Bed bugs are a tricky pest and require the trained services of a professional to eliminate them. With the help of the bed bug experts and our highly effective bed bug treatment options you can be sure that any bed bugs found living in your residential or commercial property will soon be a thing of the past. Our bed bug treatment options include:
Bed bug dog inspections - Our trained bed bug dogs have the ability detect infestations that are not visible to the eye, in places that human inspectors can't access, and without disruption to the room.

Conventional bed bug treatment using an EPA registered product - This method of treatment is a guaranteed, effective method of eliminating bed bugs on contact.

Bed bug heat treatments - Our heat treatments are effective, environmentally responsible, and guaranteed.

Bed bug mattress and box spring encasements - These encasements work to protect your mattresses and box springs from bed bugs in the case of an infestation; saving both time and money.
To schedule a bed bug dog inspection for your Lexington, SC property, get in touch with us at Aiken Pest today!
Commercial Pest Control In Lexington, SC
Implementing a commercial pest control program is a key element to making sure that your commercial facility, employees, customers, and of course your reputation is not tarnished by pests. Benefits to choosing Aiken to provide you with year-round commercial pest control services include:
We have over 50 years of experience protecting businesses from pests and their damages.

At Aiken, we protect a wide variety of commercial businesses from pests.

We update our treatment procedures constantly, ensuring that your business is receiving the most up-to-date commercial pest control services possible.

Our services are cost-effective, helping to protect your business from pests and protecting its bottom-line.

Our pest control professionals are regularly being trained and educated.
To learn more about our commercial and industrial pest control services which include: accurate pest identification, a customized pest management program, use of Integrated Pest Management (IPM) strategies, the compliance of industry regulations, and comprehensive documentation; give Aiken Pest a call today!