Professional Pest Control For McCormick, SC Property Owners
McCormick, a small southern town in South Carolina, is located in the lovely McCormick County. It was settled long ago and is rich in history. Today McCormick is home to great people, a quaint downtown, and beautiful architecture. To help keep the positive atmosphere moving forward in McCormick, the pest professionals at Aiken Pest Control offer the pest control services needed to keep homes and businesses free of insects, rodents, and other pests. At Aiken, we have been providing South Carolina residents with quality pest control services for over 50 years. We are a QualityPro-approved company. This means you can trust that we will always go above and beyond industry standards. To learn more about protecting your McCormick residential or commercial property from common area pests, get in touch with Aiken Pest Control today.
Home Pest Control In McCormick, SC
When you want to protect your McCormick home from being invaded and damaged by pests, you need an experienced professional on your side. At Aiken Pest Control, our home pest control programs include the services needed to provide homeowners with a long-term solution against common household pests. At our initial visit, you can expect the following:
The completion of a no-obligation, free home inspection.

The identification of existing pest problems.

The noting of the conditions that may attract pests to your home.

Discovering where pests are entering your home.

The development of a pest control program that is specific to your home.
After our initial visit, our professionals will return to your home to complete a quarterly inspection, provide treatment, sweep away spider webs, and provide the removal of exterior insect nests. If pests return in-between our service visits, so will our professionals to take care of the problem. Reach out to us today to schedule your free, no-obligation, home inspection.
Limit Exposure To Mosquitoes In McCormick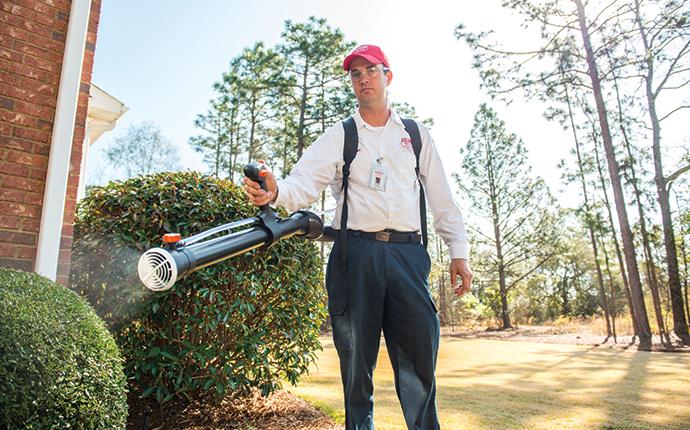 Let Aiken Pest Control's seasonal mosquito and tick treatments reduce mosquito populations in your McCormick yard during the months they are most active. Our affordable mosquito control service includes:
A thorough property inspection to identify breeding sites, resting sites, and any conditions on your property that are attracting them.

An initial treatment using a fast-drying product at the breeding and resting sites that were discovered.

Follow-up treatments at monthly visits, which usually occur April thru October.
In addition to our monthly mosquito and tick treatments, we also offer one-time mosquito treatments to control mosquito numbers before you host a large outdoor event. Schedule your free inspection today and get started reducing the numbers of biting, disease-spreading mosquitoes living and breeding on your McCormick property.
Guide To Avoiding Bed Bugs In McCormick, SC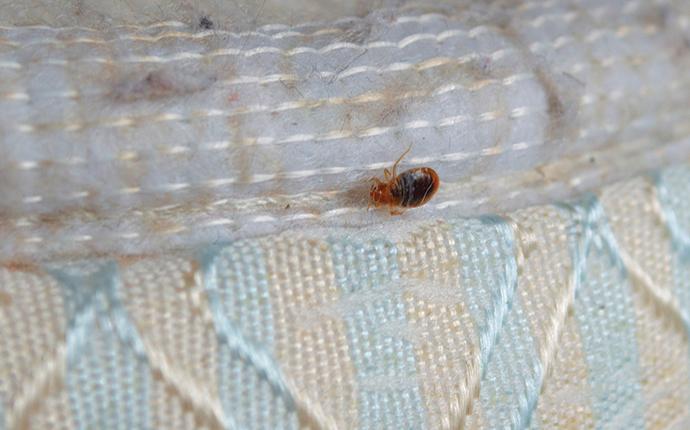 Bed bugs love to be near people because human blood is their main food source. Bed bugs have the potential to be anywhere. This means, avoiding them is no easy task. At Aiken, we want to help you avoid coming into contact with bed bugs as much as possible by offering some helpful tips:
When spending the night away from home, always inspect the area you will be sleeping in for bed bugs and signs of their presence.

After you have overnight houseguests in your home, wash all their bedding on high-heat cycles and thoroughly vacuum the room they stayed in. They may have unknowingly come into contact with bed bugs while traveling to your home.

Always keep personal belongings up off the floor in public places.

Never purchase used furniture, box springs, or mattresses.
To accurately identify a bed bug infestation, and eliminate it completely, the professionals at Aiken begin by utilizing our canine bed bug inspectors. If bed bugs are discovered, we offer the following treatment options: conventional bed bug treatment using an EPA-registered product, bed bug heat treatments, and bed bug mattress and box spring encasements. To learn more about our bed bug control options or to schedule a bed bug inspection for your home, contact Aiken Pest Control and speak with one of our knowledgeable professionals today.
Commercial Pest Control In McCormick, SC
When owning a business, one thing is certain, you need to maintain a zero-tolerance policy against pests. Without professional pest control services in place, this can be difficult to do because there are so many ways pests can enter into a business and so many places for them to hide. The best way to get pests out and keep them out of your McCormick business is to partner with the commercial pest control experts at Aiken Pest Control. We provide accurate pest identifications, put into place customized pest management programs, implement Integrated Pest Management (IPM) strategies, and provide comprehensive documentation. Another benefit to choosing us is the knowledge that we always comply with industry regulations. To learn more about partnering with us to maintain a zero-pest policy inside your McCormick business, contact us today to speak with one of our helpful professionals.