Professional Pest Control For Modoc, SC Property Owners
In Modoc, South Carolina, our humid summers can become a little uncomfortable. While the warm weather is nice, our climate feels extreme at times and the high level of precipitation just so happens to bring around some unwanted guests. Pest infestations are a common problem during our Carolina summers, but Aiken Pest is here to help.

We've been serving the people of the CSRA (Central Savannah River Area) and the midlands of South Carolina for over 50 years. Our residential and commercial pest control solutions currently service over 30,000 properties in the area and we're always taking on new clients. Call us today for quality pest control services you can depend on. Aiken Pest is a QualityPro® certified company and we are trusted members of the NPMA (Nation Pest Management Association).
Home Pest Control In Modoc, SC
From single-family homes to multi-family residences, our residential pest control services cover it all. We provide year-round pest protection from over 30 different pests that are common to this area, including fleas, fire ants, general ants, mice, rats, spiders, stinging insects, and many more. Our comprehensive pest protection plan includes mosquito control, fire ant control, wildlife control, moisture control, and more.
Our team of pest professionals will treat both the exterior and interior of your house and come back every three months for quarterly follow up service visits. We provide a 100% satisfaction guarantee that your home will be free of infestations and stay pest-free. Contact us today to protect your home and family from the potential harm of pest infestations.
Problems House Mice Cause In Modoc, SC Homes and Businesses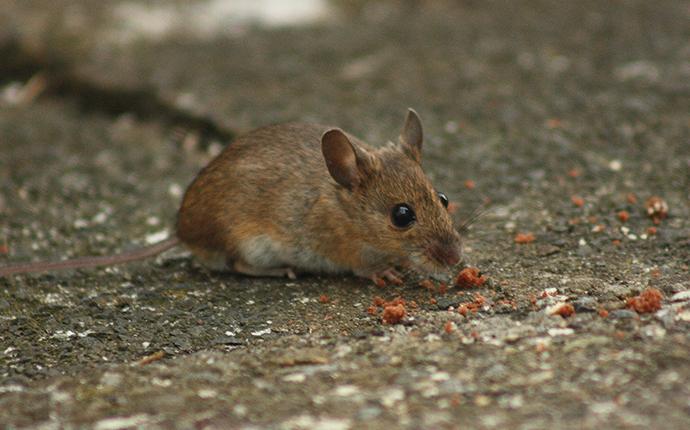 The moment you see a mouse run across the room, your heart stops. It's just a little mouse, what harm could it do, right? Wrong. Mice may be little, but they're extremely destructive. They gnaw on everything they can sink their teeth into. Perhaps most alarmingly, they can chew on electrical wires which can make a fire break out and cause large scale, irreparable damage. Mice aren't so harmless after all.
We haven't even gotten to the potential diseases mice expose us to. They can carry and spread germs and bacteria, contaminating every inch of your home and making you vulnerable to getting serious ailments such as:
Hantavirus

Plague

Salmonellosis

Rat-Bite Fever

LCM (Lymphocytic Choriomeningitis)

Tularemia
If you see a mouse run across the room, it's a good idea to call a professional pest control company. Aiken Pest provides effective rodent control services that will protect you and your loved ones from exposure to these awful diseases. Call us today.
Did You Know That Termite Damage In Modoc, SC Is Avoidable?
No one likes to hear they could have prevented something from happening. It's frustrating to think there was something we could have done differently. Well, when it comes to termite damage, there are few things you could do differently now to prevent an infestation in the future. While we love new clients, we don't want you to suffer the nightmare of termite damage. Try the following to reduce conditions that are conducive to termite activity.
Eliminate excess moisture in and around the home.

Keep woodpiles away from the foundation of the house.

Maintain minimal soil-to-foundation contact.

Manage mulch distribution as it carries excess moisture.

Repair leaky pipes and faulty faucets; clean drains and gutters.

Redirect downspouts away from the house to prevent unwanted moisture.

Maintain proper drainage and plumbing.

Install weather stripping around the foundation, windows, and doors.

Use mortar to fill cracks and crevices in the walls and foundation.
The fact of the matter is that no method of DIY termite prevention has proved to be 100% effective. The best choice you can make in the event of termite activity is to call in a pest professional. The team at Aiken Pest has a tried-and-true termite control program that rids your property of these wood eaters and keeps them out for good. Give us a call today!
Commercial Pest Control In Modoc, SC
Running a business involves a lot of juggling things; so many things that it can become overwhelming. The last thing you need to add to the juggling act is having to worry about pest infestations. Aiken Pest offers the best in commercial pest control services to a wide range of businesses such as:
Education

Food & Beverage Processing

Food Service

Grocery Stores

Healthcare

Hospitality

Managed Properties

Retail
We start with comprehensive pest identification, then go on to develop a custom pest management program that is designed to meet your needs. Our IPM (Integrated Pest Management) system eliminates pest activity from your facility. We also assist in monitoring and maintaining your property to prevent pest infestations from occurring in the future.