Professional Pest Control For Neeses, SC Property Owners
As a small town, Neeses, South Carolina, may get overlooked, but not by us. We know that no matter where you are, Carolina summers can get really hot and there is heavy rainfall which causes excess moisture. Unfortunately, excess moisture means pest activity. Aiken Pest is here to help.
We have been providing top-of-the-line pest control services since 1967 and we intend to continue serving Orangeburg County and the surrounding communities for years to come.
We serve Aiken, the Central Savannah River Area (CSRA), and the midlands of South Carolina. Our roster of over 30,000 property owners can attest to our commitment to excellence. We are a QualityPro company and proud members of the National Pest Management Association (NPMA). Contact us today for the best of the best in residential and commercial pest control.
Home Pest Control In Neeses, SC
Aiken Pest's residential pest control services provide year-round protection to homeowners, protecting them from many common area pests such as fleas, fire ants, mice, rats, spiders, stinging insects, and more. We offer comprehensive pest protection with our efficient and effective services:
Mosquito control

Fire ant control

Moisture control

Wildlife control
From the initial inspection to thorough treatments and preventative maintenance, we're with you every step of the way. Our customized plans cover over 30 common pests in the area and our quarterly follow up services ensure a pest-free future. Every three months we come back to service the interior and exterior perimeter of your home and we don't rest until your home is completely pest-free.
Guide To Avoiding Bed Bugs In Your Neeses, SC Property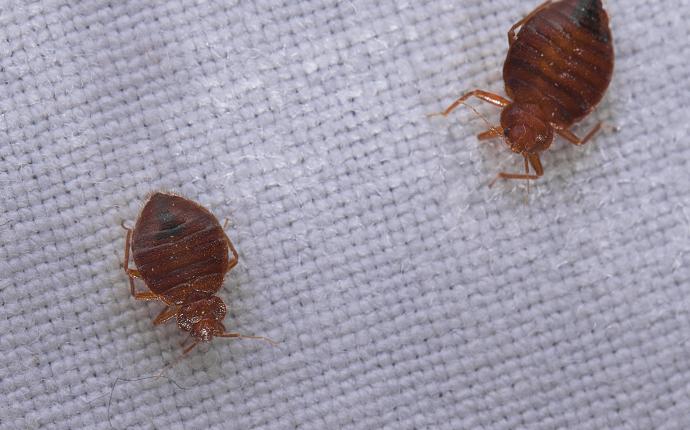 It's pretty obvious that bed bugs should be avoided at all costs, but what does that mean? How are we supposed to prevent bed bugs when we can't even see them because they only come out to feed at night while we're asleep? This certainly makes it tricky, but there a few preventative measures you can take to reduce your chances of experiencing a bed bug infestation.
Quarantine all infested areas to prevent an infestation from spreading.

Wash all of your linens, bedding, and clothing in hot water and dry them on high heat.

Steam treat your upholstery to kill off any bed bugs.

Reduce clutter around the bed, couch, and dresser as it makes it easier for bed bugs to hide and travel from one spot to the next.

Thoroughly inspect all items before they enter your home - cardboard boxes, clothing, luggage.

Put a protective cover around your mattress and box springs to keep bed bugs out (or in).

Vacuum and sweep frequently to maintain cleanliness.

Seal cracks and crevices on/near baseboards, wall voids, and even light sockets.

Do your laundry on a regular basis and avoid allowing clothing to pile up.
If you or your loved ones suspect bed bug activity, the smartest thing you can do is call in the professionals. Our team of highly trained experts at Aiken Pest have years of experience treating bed bug infestations and helping folks to prevent it from happening again in the future.
Do You Know How Much Damage Termites Cause In Neeses, SC?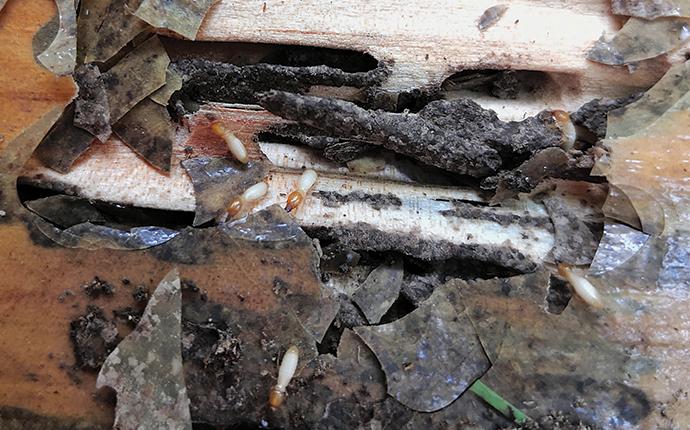 Termites are the silent destroyers of the pest world. They can go long periods of time without being detected, allowing them to cause large scale damage that is not only costly but also threatening to your safety.
Every year, homeowners in the U.S spend over five million dollars on issues related to termites. That's a lot of money. These wood eaters can destroy your home from the inside out by damaging the structural integrity and weakening the construction as they nibble away at it day by day.
Termite damage is nothing to take lightly. It's a serious problem that needs a dedicated termite treatment program. Call on Aiken Pest to eliminate termite infestations and protect you, your home, and your loved ones all year long.
Commercial Pest Control In Neeses, SC
Our pest control services are 100% guaranteed. As a local business owner, you need pest protection for many reasons: your reputation, your inventory, and the health of your employees and customers. Aiken Pest offers complete commercial pest control solutions to a wide range of businesses including:
Education

Food & Beverage Processing

Food Service

Restaurants

Grocery Stores

Healthcare

Nursing Homes

Hospitality

Industrial Facilities

Managed Properties

Retail
From pest identification to our custom-made treatment plans, our services aim to protect you and your business. We use Integrated Pest Management (IPM) strategies to rid your property of pests and keep them out. Our detailed documentation gives you an overall understanding of where we discovered pest activity, the areas we performed treatments, conducive conditions, and other relevant information. Call us today to protect your business from the dangers of pest infestations.