Professional Pest Control For North Augusta, SC Property Owners
North Augusta is a riverfront community that is located along the majestic Savannah River. It offers its residents all the amenities of big city living, but with the charm and slower pace of a small town. For over 50 years Aiken Pest Control has been committed to protecting the homes and businesses located in North Augusta from the pests that are common to South Carolina. Aiken Pest Control is a full-service termite and pest control company that has a passion for providing quality pest control services and friendly, trustworthy customer service. Get in touch with us today to learn more about how we can keep your North Augusta free of bugs, rodents, and other pests!
Home Pest Control In North Augusta, SC
Aiken Pest Control is devoted to providing the services North Augusta homeowners need to keep their homes free of common household invading pests like ants, spiders, roaches, mice, ladybugs, and silverfish, along with many others. At Aiken, we treat all of our customers as individuals and after your no-obligation, free home inspection is completed we will develop a pest control plan that is unique to your home. Our customized, environmentally friendly, and highly effective home pest control program includes quarterly visits that include inspection, treatment, the sweeping away of spider webs, and the removal of insect nests found on the exterior of your home. Our home pest control program will also provide you with the peace of mind knowing that if a pest problem should arise between regular visits, we will return at no additional charge to take care of it. Contact us at Aiken Pest Control to schedule a free no-obligation home inspection for your North Augusta home today!
Tips To Avoid Bed Bugs in North Augusta, SC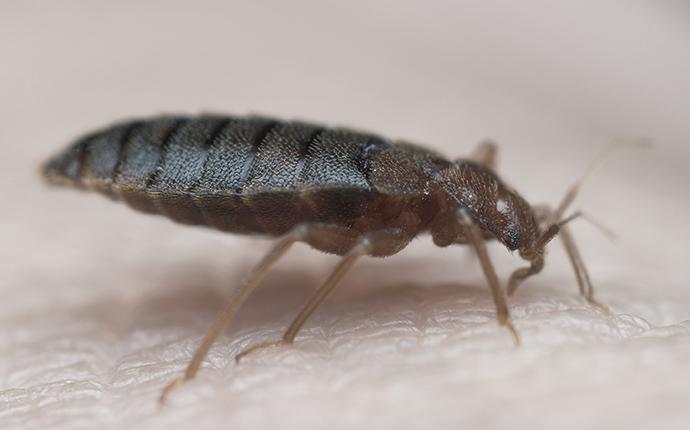 Bed bugs are a small hitchhiking pest that can be very difficult to avoid. However, with some easy tips from the bed bug experts here at Aiken Pest Control, you will have the tools needed to better avoid coming into contact with these blood-feeding pests.
Understand what adult bed bugs look like: adults grow to be about 1/4 of an inch in length, they have a flat oval shaped body, they are reddish brown in color, they do not have wings, and they have six legs.

Know what the signs of bed bugs are: red spots, black streaks, and shed skins found in the seams of or underneath of mattresses and box springs. Finding adults in the cracks and crevices of furniture, behind headboards, clocks, baseboards, and picture frames.

Before leaving on a trip check the bed bug registry online to see if your hotel has had a recent bed bug infestation and how they reacted to the infestation.

When traveling, before bringing luggage into the room you will be staying in, first inspect it for signs of bed bugs.

Bringing a flashlight with you can help make the inspection go faster.

Keep luggage, bags, coats, and other items up off of the floor of hotel rooms and in public places including movie theaters, libraries, shopping centers, dormitories, hospitals, and schools.

After coming back from being away from home (traveling, college, camp) make sure to wash all clothing immediately in hot water. Follow-up by placing the clothing in the dryer.

Make sure to vacuum out and thoroughly wipe down suitcases and bags before storing them.

If possible, do not introduce used mattresses, box springs, or furniture into your home.

Routinely vacuum the carpets in your home and regularly shampoo them as well.
If bed bugs make their way into your home or business, don't panic, a bed bug infestation can happen anywhere. Contact the bed bug experts here at Aiken Pest Control and let our effective, efficient, and guaranteed bed bug services quickly take care of the infestation for you!
Benefits Of Fire Ant Control In North Augusta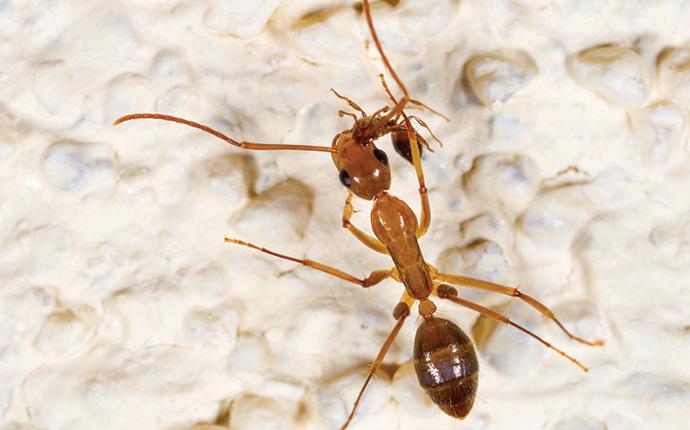 In our area, red imported fire ants can become a huge hassle and danger for property owners to have to deal with. Fire ants aren't just your average ant; they are red, tiny and extremely angry. Fire ants live in very large colonies and if a nest is located on your property they can make it so you can't enjoy your own backyard without the fear of being painfully stung by these angry ants. Fire ants can become a danger to both people and pets and require the understanding and experience of a professional to eliminate and control them on North Augusta properties.
At Aiken Pest Control we have the ability to provide the specialized treatment needed to get rid of fire ant colonies and give you back your backyard. With just one or two treatments per year, you can be sure that you North Augusta property will be free of fire ants year-round!
Commercial Pest Control In North Augusta, SC
There are many pests living in North Augusta like ants, spiders, roaches, flies, and rodents that if spotted inside of your business or commercial facility can greatly impact your company's bottom line. Just one person spotting a single pest or pest-related issue can cause your business's hard earned reputation to be tarnished. Let the commercial pest control experts here at Aiken Pest Control help you protect your business's reputation within North Augusta. Our commercial and industrial pest control services include:
An accurate pest identification

A customized pest management program

The use of Integrated Pest Management (IPM) strategies

The compliance of industry regulations

Comprehensive documentation
Contact us today to put into place a customized, cost effective pest control program that will protect your products, facility, customers, and employees from pest threats!